The exact number is unknown, it is impossible to know. How many people fled the Basque Country because of ETA's unreason. How many families started from scratch in other parts of Spain. Those who went to other parts of the country, according to experts in the Basque diaspora, are more accurately called 'exiles' than exiles. This is how the Basque journalist and writer Jon Juaristi began calling them. One of many who was part of the Basque diaspora and who highlighted a verb that the Academy defines as "Expelling someone from a territory, usually for political reasons."
Most of these refugees left with such absolute silence that it is difficult to establish a number of people who have left the autonomous community due to the threat.
ETA. We know practically nothing, neither where they went, nor how they rebuilt their lives. In 2011, the Basque Institute of Criminology carried out the 'Return Project' in which it estimated that the number of people who had abandoned the Basque Country by the threat of ETA ranged between 60,000 and 200,000. However, the historian and sociologist Josu Ugarte clarifies that "these figures are not real", since, as he points out, it is impossible to know this estimate.
"The transfer is, in short, the most numerous and silenced consequence, only supposed, of a project of social and political exclusion supported by the overwhelming threat of terrorism," he explained the Fernando Buesa Foundation, organizer a few days ago of a seminar on the subject. These people fled, against their will, because the climate was unbreathable, because there was no freedom, because they did not want their children to be educated in an environment dominated by fear and marked by violence.
This is the story of Cristina, Txema, Gorka and José Ignacio. And of so many who, like them, fled from the land where they were born. Some have returned. Others do not. «One day the police told me that I was an ETA target. It appeared on some lists of the Buruntza command, "says Gorka Angulo, a journalist.
Gorka was one of those thousands who, by expressing his ideas publicly, saw his life in danger. He lived in Santurce and worked in Bilbao. He never had an escort, but he did have counter-surveillance. There was always someone from the Security Forces and Corps who controlled their entrances and exits. "For me it was normal to look under the car, to take certain precautions, such as not leaving home at the same time every day." This command was involved in at least 30 attacks. He assassinated, among others, the civil governor of Guipúzcoa, Juan María Jáuregui, and the ertzaintza Iñaki Totorika.
Double getaway
First, La Coruña was the destination to which Gorka escaped the threat. «I went alone. I never thought how long I was going to be out of the Basque Country. When I left I had a great psychological fatigue. For all the pressure I had. In La Coruña I felt the support of many people ». But the tentacles of the terrorist gang were long, and Gorka had to flee again. This time to the Canary Islands. «There were no more ETA prisoners left there. There were no threats. The social climate was favorable.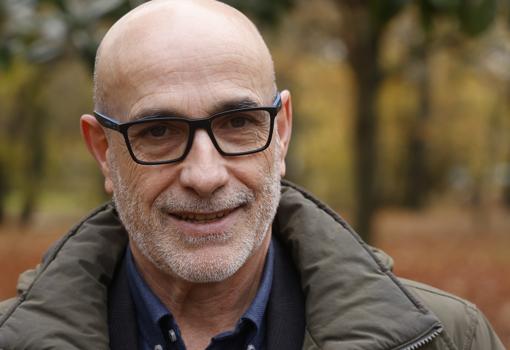 In all this time he met his wife, married, had his first child. «During my years in Galicia and later in Tenerife I was a happy person and a free citizen. The happiness that I did not have in my homeland during my youth I found outside », recalls Gorka.
Txema Portillo, a professor at the University of the Basque Country, also decided to leave Vitoria. "They attacked my car twice and at one point the police recommended that I leave the Basque Country," he says. His 'crime' had been to signify himself as an active opinion maker against what ETA terrorism represented. It was one of the founding members of the Ermua Forum. He was a member of the Communist Party of Euskadi, to later go through the ranks of Euskadiko Exkerra, Izquierda Unida and the PSE.
His first destination was the University of Texas, in the United States. He then spent stints at the University of Reno, Georgetown, and Mexico. "I managed to let go of my life in the Basque Country." Portillo's case is no exception. The abertzale harassment also forced other University professors such as Fernando Savater, Gotzone Mora, Edurne Uriarte and Jon Juaristi to abandon their lives in the Basque Country. «They decided that there were plenty of people here and you had to go», summarizes Txema. That is why he is especially critical of the entire nationalist environment of the time, Herri Batasuna, Jarrai o Ikasle Abertzaleak (the national union of students), who with their silence allowed this harassment. "If I were my political opponent, I would come out and say 'not like that'," he says.
Gorka and Txema left their homes a year apart. The first in 1999, the second in 2000. The Estella Pact (1998) had just been signed. An agreement signed by the PNV, EA and Izquierda Unida with Herri Batasuna in which an unconditional negotiation was proposed within a framework of "Permanent absence of all expressions of violence in the conflict." From the Estella Pact until the definitive cessation in October 2011, ETA murdered more than 60 people. "You make the decision because you leave or they kill you," recalls Txema.
Killed by ETA
The families of José Ignacio Ustarán and Cristina Cuesta did not suffer the same fate. Ustarán, son of the UCD candidate in the first democratic elections José Ignacio Ustarán, was left orphaned in 1980. "A command made up of two men and a woman entered our house", remember. He was 13 years old, he was studying in his room, they pointed a gun at him and forced him to join his family in the kitchen. The terrorists took his father who appeared in his car near the headquarters of the UCD in Vitoria with two shots. "The day after the attack, my eight uncles from Seville appeared at home, eight angels in eight taxis."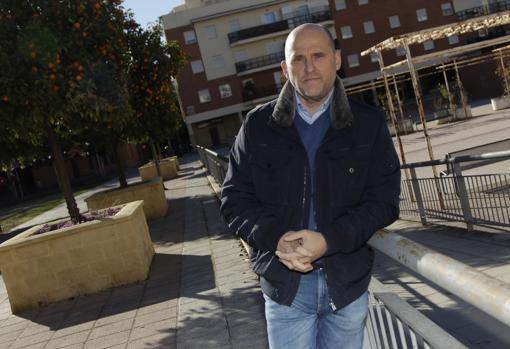 That day the family left the capital of Alava and moved to Andalusia. "It was like coming out of the darkness," recalls José Ignacio. They were the worst years of ETA terrorism. The gang killed 93 people that year. José Ignacio was entering adolescence when terrorist barbarism forced him to leave behind "a gang" of which he still has friends and a fledgling life in Vitoria. And yet he describes the move to Seville as a "journey towards the light." "It allowed all of us brothers to grow up in freedom and away from the hostility that existed then in their hometown."
As collected in his book José María Calleja 'The Basque diaspora: History of those sentenced to leave Euskadi because of ETA terrorism', the Basque exodus, between 1977 and 1980, the bloodiest stage of the lead years, was carried out by business executives, families linked to economic and political power during the dictatorship – such as Javier Ybarra Bergé-, and senior officials.
From 1980 to 1990, there was a massive flight of businessmen, professionals, officials and those who, without being directly threatened, decided to leave.
Since 1990 the diaspora has decreased considerably, but there are still many who leave. The places chosen by the Basques who forced their homes to abandon were, above all, Madrid, Levante, Especially Alicante, the southeast of Spain and closer places like La Rioja or Cantabria.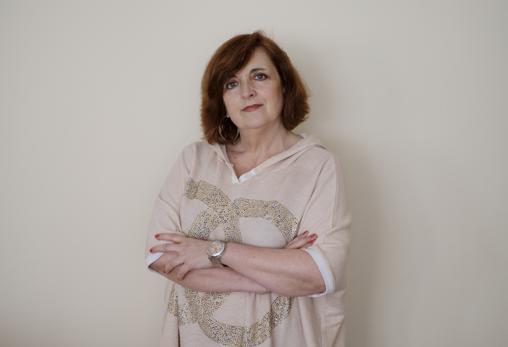 Cristina Cuesta It was one of many that arrived in the Spanish capital chased by ETA, twice. In 1982 the terrorist organization assassinated his father, Enrique Cuesta, provincial delegate of the National Telephone Company of Spain in San Sebastián. But it is not until 18 years after the murder of her father that Cristina has to leave. "I was involved in civic movements such as the Ermua Forum, then the Basta Ya platform", bill. Threatened by her public exposure, in 2000 the Police recommended that she have an escort, because her physical integrity is in danger. "At that moment you are looking for an escape and I decide to go to Madrid, especially so as not to make my mother suffer," Cristina recalls. She was 39 years old and left alone, without anyone's help. «The first six months I lived in the apartment of a good friend. Then I was able to rent a small studio. In Madrid I realized that what was happening in the Basque Country was a real anomaly ", he says.
No freedom of opinion
The lack of freedom that became suffocating was one of the reasons why these four people decided to leave. They realized that outside of the ultra-nationalist environment, in common places, people talked about politics without having to hide or measure their words. «When you leave the Basque Country and come to another place, you are surprised that what you had normalized there is not normal anywhere else»Recalls Gorka. Some, like Txema and Gorka, returned to the Basque Country when the situation improved. The least. Because no one, except their families, asked them to return. And none received an 'ongi etorri'.
Others, like Cristina or José Ignacio, stayed in Madrid and Seville, respectively, where they began a new life. They usually go up from time to time, on vacation, to see friends and loved ones who stayed behind.
Now, ten years after the end of ETA terrorism, these exiles coincide in the lack of support, both from the Basque Government and from the central one. "They have not bothered to know the number of affected, to have an estimate. Nor at the time for providing help to the victims ", they denounce.

www.abc.es
George is Digismak's reported cum editor with 13 years of experience in Journalism