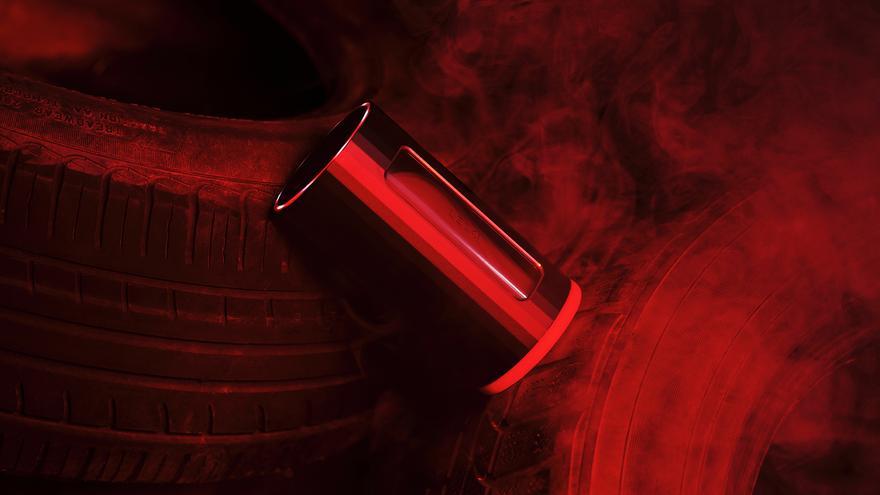 The Swedish firm LELO revolutionizes (again) the world of male masturbators with the new version of its F1S, the F1S™ V2.
This new generation sex toy has customizable internal sensors, internal grooves curved to increase sensation, and a premium soft silicone Waterproof inside so you can enjoy even more humid orgasms to the fullest.
The first version of this automatic masturbator was already a real revolution since it was the world's first male pleasure object with an SDK ("Software Development Kit") in which, through an application available on Android and IOS, it allows you to customize and control the different sensors of the device and intensity.
As you can see, there is a world beyond typical male masturbators geared towards male audiences and technology is a bit of a culprit for that. In addition, the new generations have been stomping and they have less and less shame to speak openly and naturally about sex, male masturbators and how to pleasure oneself.
The male masturbator and other male sex toys
There are so many secrets that surround our bodies to discover and there is so much shame to talk about it either because of our religion, culture or beliefs that having these types of conversations about, for example, what gives you pleasure or a male masturbator makes it a bit uncomfortable , even with your own partner.
And those are the people we have sex with!
Fortunately, it is increasingly common to find more accounts on social networks and companies such as LELO – a brand very focused on sexual health issues that are committed to self-knowledge and exploration of oneself to improve and enhance your sexual encounters both mentally and erotically.
To do this, we just have to inform ourselves and get rid of taboos and beliefs that we carry from previous generations.
And although most accounts always focus more on the female audience, men can and should also "play" with different pleasure consoles to deepen their sexual aspects.
Perhaps the first step is to see masturbation not only as a form of pleasure, but also from an educational and respectful point of view that allows us to know our most intimate universe.
The masturbation It has always been a taboo subject in the female public, not so much in the male public, since manual male masturbation has existed since the world is world, but… And what about sex toys for them?
According to Valérie Tasso, writer, sexologist and LELO Ambassador in Spain,
"More and more men are making use of male sex toys. It is true that, until recently, some men thought that sex toys were only directed at women.
It has a very simple explanation: they have their sex closer to hand (pun intended). Masturbating, for them, has no mystery. While, for us women, it is a bit more complicated. Our orgasmic platform is not so visible and the sex toy industry has done a lot to help us get to know our bodies. "
In addition, he adds "The key is that the sensations of these male masturbators know how to reproduce some erotic practices such as: fellatio, anal sex, vaginal sex …"
That is one of the key factors in the success of the luxury sex toy brand. The most important thing for LELO the pleasure produced by a male masturbator is comparable to that perceived naturally or even better.
LELO F1S ™ V2: The best male masturbator on the market. Enjoy it
This summer LELO brings you the "Formula 1" of sex toys for men that you will not be able to leave abandoned on your nightstand thanks to its spectacular design and various features, specially designed for you to have. the most pleasant orgasms you have ever experienced.
LELO F1S ™ V2 is the predecessor to LELO F1S ™ and its mission in the market is to show that penis sex toys go beyond ordinary masturbators or typical masturbation sleeves thanks to sextech technology.
Therein lies the key to the wonderful F1S ™ V2; It has customizable internal sensors, curved internal grooves to increase sensations, and a premium soft silicone inside for an extraordinary sexual experience.
Benefits of the LELO F1S ™ V2 Male Masturbator
These are some of the benefits of this wonderful male masturbator:
Most cutting-edge technology on the market. Thanks to Sensonic ™ technology and patented Cruise Control ™ technology our pleasure does not depend on conventional vibrations without their sonic waves. The sensation of the sonic waves makes the F1S ™ V2 the best male masturbator for exploring new sensations and deeper orgasms.
Create your own sensations and follow their progress – and intensity – through its customizable internal sensors.
Flexible surface for intense pleasure. The high-quality, very soft-touch silicone has been designed to absorb sonic waves and transmit them back to your penis for a deeper sensation. An addition of nature and pleasure !!
Double power, double pleasure. The F1S ™ V2 is powered by two motors which, combined with the premium flexible silicone, will provide longer range vibrations for stronger yet gentle stimulation at the same time. Forget about low power problems! You are driving a "formula 1".
Customize your experience. Although you can use it without the software application, this new model has Four customizable modes and 7 patterns specially designed to fulfill all your sexual fantasies. Your fun will have no limits!
100% SUBMERSIBLE. Perfect for the bath and shower
Do not be shy. Take the wheel of your personal pleasure with the new LELO F1S ™ V2 Pleasure Console.
The Sextech or sex of the future
Just as smartphones changed our rhythm of life and the way we communicate, sex also points to technological advances with male sex toys such as the new LELO F1S ™ V2 male masturbator that allow us to maximize the enjoyment of safe sex.
The LELO brand is the official representative of the Sextech, the union of the words technology and sex that aim to help us exceed the limits of pleasure in our healthy sexual encounters. A true revolution that will slip under our sheets so as not to go away.
The Swedish sex toy brand has been honored at the Xbiz Europe Awards for two consecutive years with awards for best luxury brand of the year and product packaging / presentation. In addition, in 2019 it received another award at Adultex, the retail fair for adult products in the Southern Hemisphere.
LELO goes a step further from being a simple erotic toy brand. Its messages and products invite you to get to know your body and enjoy your sexuality even more thanks to the most cutting-edge technological advances on the market.
Take the wheel of your personal pleasure now with the new LELO F1S ™ V2, a penis stimulator like no other.

www.informacion.es
Eddie is an Australian news reporter with over 9 years in the industry and has published on Forbes and tech crunch.