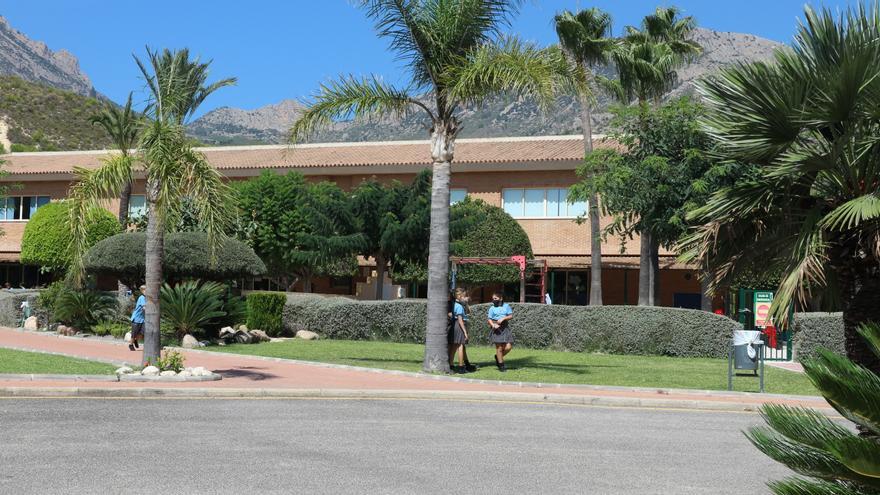 Elian's British School La Nucía, with students from 1 to 18 years old, located in one of the best areas of the province of Alicante in La Nucía, establishes as a fundamental mission to ensure that all its students experiment and participate in a broad educational project that manages to exploit their potential to the maximum, accompanying them development in values ​​that complete their training: aspiration, respect, ethics, creativity, community awareness and effort.
In a changing social scenario, in a new order of things marked largely by exponential technology, the center has the responsibility as an educational organization to seek its constant improvement by responding to the needs of its students in a A demanding global context, uncertain and at the same time full of opportunities. That is why, why Elian's British School La Nucía opens four areas of development, around which the training of its students is not only better, but more complete.
Results of access to University studies 2020/2021:
The average mark of the PCE exams (Specific competence tests, access to the Spanish University) is 10.87 out of 14 points, where 85% of its students were able to access their first-choice university studies, with 95% choosing one of their first two options.
In 2021, 98% of the students passed the GCSE exams they take in Year 11 (4th ESO) and the 54% of them did it obtaining the maximum qualification; Furthermore, 100% of the Baccalaureate students passed the A level exams, 48% of which did so with the highest grade.
The integration of both systems (British Curriculum and Spanish) allow to guarantee an optimal training that is reflected in excellent results allowing the access of the students to the University in the country of their choice, advising and designing with them from Year 9 (2nd ESO) the course plan that best suits their interest and need.
Towards Innovation
Experiences and projects where technology, as a resource, is part of a learning environment in which students will respond to the design of solutions in certain work contexts, through science, technology, and research. Elian's has improved the endowment of its four science laboratories offering wide spaces, incorporating resources that allow experimentation and exploration in scientific research processes.
Towards Talent
Discover more about themselves and express yourself in various ways. Elian's bets on the iabsolute integration of sport, as well as the artistic expression, painting, music and drama as part of the global training of its students, paying special attention to high achievers, seeking recognition for their efforts and achievements.
Elian's inaugurates its art classroom and we relaunched its auditorium with new projects such as musical groups, instrument clubs, performing arts and singing, thus helping to inspire and discover their own possibilities through their senses.
Towards Personal Skills
Restlessness to know more, to improve their own environment by becoming aware and critically evaluating the needs of your closest society, being flexible in the face of difficulties and decisive in decision-making. From Elian's invite their students to create their own projects, managing their actions, establishing objectives, work strategies, being supervised by a team of teachers. The School Council organized in committees and in collaboration with their EcoTeam are an example of how they can be able to contribute something better.
Towards Excellence
They seek excellence during the Secondary and Baccalaureate stage with a wide range of options in IGCSE and A-Levels, along with electives in English as a First Language (IGCSE). They also expand the preparation options for external exams, in addition to English, German and Spanish as a Foreign Language through the prestigious Cambridge, Goethe Institut and DELE exam centers.
In their primary stage, from Year 1 to Year 6, they have implemented the program CCL «CO-CURRICULAR» projects in Primary (CCL) which will provide additional skills-based learning experiences that complement your traditional British curriculum. Children will attend a session dedicated to a specific area each week for approximately six weeks. After that, they will switch to a different CCL. Throughout the year, children will develop skills, talents, and new interests in six different areas of CCL, ranging from yoga to computer coding. These CCL sessions taught by specialist teachers in the area help the development of their students in four key areas: community – opportunity – participation.
Ferrer & Elian's British School Tennis Academy La Nucía
Elian's British School La Nucía and ATF come together to offer the best option to those students who decide to choose to integrate high-performance sports and their academic training that allows them access to the University with guarantees of success. His ATF students, an example of discipline, effort and daily value, as well as students in high competition, are the active driving force behind the existence of this essential project that is already part of the school's educational model.
#Elian's Towards…
The commitment of an educational organization that establishes What priority to determine improvement strategies, being adaptability the engine that allows them to face transformation processes in the face of a new reality.
Follow Elian's on RRSS
Instagram: https://www.instagram.com/elians.lanucia/
Facebook: https://www.facebook.com/elianslanucia/



www.informacion.es
Eddie is an Australian news reporter with over 9 years in the industry and has published on Forbes and tech crunch.