VALENCIA
Updated:
save

The Generalitat Valenciana has agreed to extend the perimeter confinement of the region until January 31, to extend the nighttime call from ten at night to six in the morning, and has decreed the closure of the hotel business at five in the afternoon before the spread of cases of coronavirus In recent weeks, healthcare pressure in hospitals has skyrocketed to peaks close to the first wave of the Covid-19 pandemic. In addition, the number of 3,000 deaths has been exceeded as a result of the coronavirus.
The Generalitat has also decreed the perimeter confinement of twenty-six municipalities. The new restrictions They will come into force on January 7 and they will remain, at least, until the 31st of this month.
The Generalitat Valenciana has ruled out suspending classes, which will resume this Thursday, January 7, after the Christmas holidays. Meanwhile, the Valencian Government has banned smoking outdoors on the terraces, where there can only be a maximum of four people at the tables.
The Generalitat has also chosen to reduce the capacity of businesses to thirty percent and restrict to six people the maximum number of people who do not live together that they can gather in family or social gatherings, both in the public and private spheres.
The regional president, Ximo Puig, has appeared this Tuesday after the meeting held by the Interdepartmental Table for Prevention and Action before the Covid-19 in which the measures have been approved.
[Estos son los diez municipios valencianos con más nuevos contagios de coronavirus tras la Nochevieja]
Puig has explained that the measures seek "Protect the population and preserve essential health services". The president of the Generalitat Valenciana has influenced the "serious situation of the pandemic" and the "transmission of the coronavirus."
In this regard, the Generalitat has agreed to accelerate the vaccination plan in residences and begin to supply the first doses to Primary Care health personnel from next week.
Puig has argued that the Generalitat has reserves of medical supplies for the next five months and has explained that there are contingency plans to house more than 20,000 sick between critics and watery.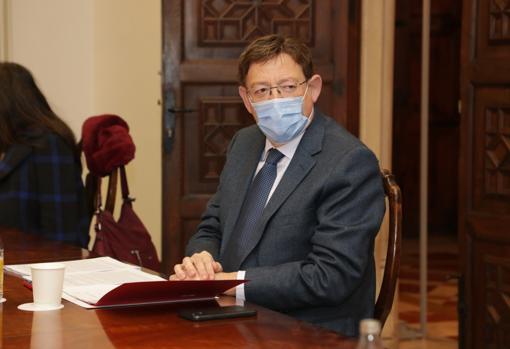 According to the latest official information from the Ministry of Health, the accumulated incidence of coronavirus in the Valencian Community it is situated at 323 infections per 100,000 inhabitants. Despite not being the highest in Spain, the region does lead the income in the plant, in the ICU and the deaths as a result of the Covid-19 in the last week.
[Mapa y listado de los rebrotes de coronavirus en Valencia tras la Nochevieja]
In addition, the positivity rate, which measures the percentage of infected with coronavirus Regarding the antigen tests and PCR tests carried out, it is already close to twenty percent, the highest rate in the entire country, twice the national average and five points above what the Ministry of Health classifies as a situation of extreme risk propagation of Covid-19.
See them
comments

www.abc.es
George is Digismak's reported cum editor with 13 years of experience in Journalism