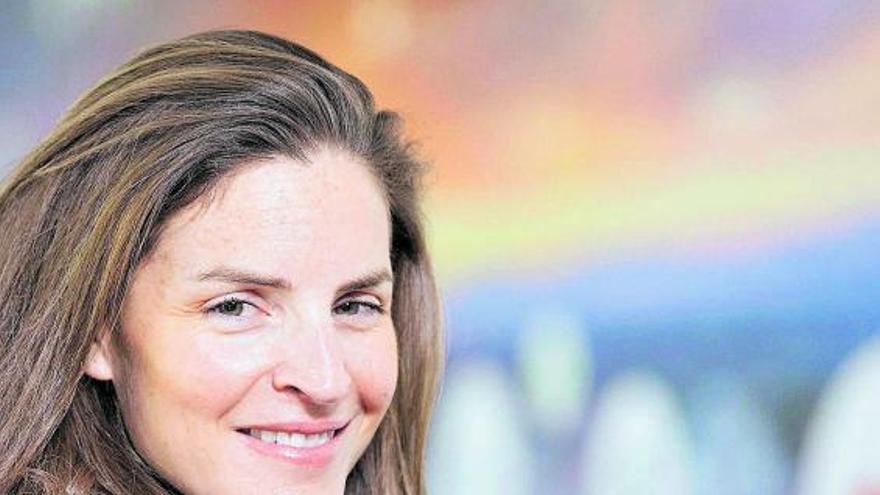 The until a few weeks ago responsible for Twitter in Spain and Portugal and for a few days director of corporate marketing, brand experience and digital commitment at Santander -a new position created for her- explains that VUCA stands for volatility, uncertainty, complexity and ambiguity. Faced with this acronym, he has created his own theory to face today's confusing world, that of the three 'ces': belief, heart and curiosity.
«You have to believe in yourself, think that there are no limits. Too many times we make excuses ourselves not to advance or achieve something. It is natural and normal to have fears and doubts, you have to accept that things can go wrong, that you can be wrong. But do not doubt that you can arrive with effort and with your abilities. You also have to work on something that you are passionate about; If you like what you do and you do it with passion, it helps to be more successful. And finally, we have to avoid losing the good habit of asking questions and continuing to learn. Over the years and maturity, you realize how little you know and if you want to be successful you have to keep learning every day ", he explains.
Daughter of the French hotel manager Didier Picquot and the German Karin Picquot (Baroness of Von Stempel, her maiden name), her early years and those of her younger sister, who now lives in Denmark, passed between Asia, North America and Europe through the his father's job. After obtaining a degree in political science and international relations from the prestigious American University of Cornell, he worked between 1997 and 1999 in the business area of ​​the International Herald Tribune newspaper, in New York, where he had his first contact with technology.
Technological passion
«I studied political science as part of liberal arts, the concept of learning to think. At that time there were still no 'googles', 'facebooks', etc. ", he explains. She then had a job offer from a large media group and another from a smaller technology company, and she opted for the second against the criteria of your environment. "The capacity to transform companies, processes and business models, and the improvement in quality of life and efficiencies of technology hooked me from the beginning. I loved being part of something new, groundbreaking and fast, where everything was learning because it was new, "he recalls.
Between 1999 and 2001, he worked for DoubleClick in New York and Dublin. And in May 2002, he moved to Spain: «After the DoubleClick merger with AdLINK, I was able to decide where I wanted to live because I had a regional role and I chose Spain to learn the language (he speaks good Spanish with a certain foreign accent not very identifiable , in addition to French, German and English). Then I stayed to meet my husband, have great job opportunities and because it is a country with a great quality of life and great human quality.
Her husband is Álvaro Fernández de Araoz Gómez-Acebo, an old friend of King Felipe VI and CEO of the company technology services firm Correcta. Their religious wedding in 2005 had some repercussion in the press of the heart because the then princes attended it. Picquot, however, has an exclusively professional public profile. In 2006 he was signed by Google Spain and made it compatible to assume positions of increasing responsibility with having his four children (two boys and two girls) between that year and 2014.
In 2017, she made the leap to the forefront by becoming the director of Twitter for the Iberian Peninsula. A position that placed him at the center of certain controversies, such as the attacks he received from Vox due to the closure of his account on the social network or the criticism suffered by the company for not censoring the support of Podemos to the protests after the imprisonment of Pablo Hásel. The policy in this regard is set by the group's parent company from the United States and Picquot left his post in mid-February due to differences with its values.
Now he is starting a new business: "It is exciting to help a company as important as Santander in a sector as relevant as banking, which has to evolve to adapt to new consumer behavior. Technology can and must play a fundamental role in how to better understand the changing needs of the customer and to develop products that are simpler, more personal and just for them. It seems to me an important challenge that fits with the three ces and a great way to continue being curious and to continue learning, leaving the comfort zone ".

www.informacion.es
Eddie is an Australian news reporter with over 9 years in the industry and has published on Forbes and tech crunch.