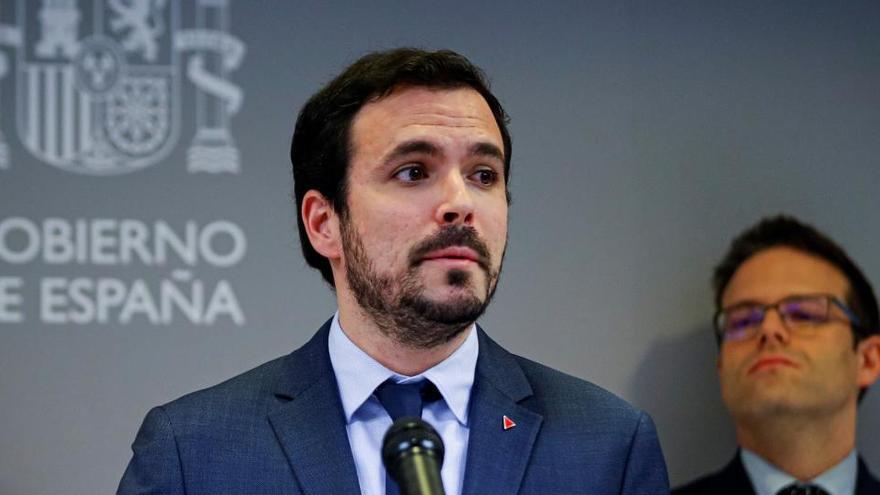 The Government has asked the National Commission for Markets and Competition (CNMC) to investigate "if there have been irregularities in the electricity market", after this Friday the wholesale price of electricity has set record highs for an average daily reference, with 94.99 euros per megawatt hour (MWh), in the middle of the cold wave that devastates Spain due to the storm 'Filomena', as indicated the Minister of Consumption, Alberto Garzón, on his Twitter account.
Likewise, Garzón pointed out that the Executive is "looking for definitive solutions for a regulated tariff that especially protects the most vulnerable families. "
The 'pool' will fall this Saturday by 15% with respect to average price marked for this Friday, although it will remain above 80 euros per MWh.
However, despite this drop in the average daily price, peak hours will see how their prices can exceed 120 euros per MWh. Thus, between nine and ten at night consumers who have hourly pricing will pay for electricity at 121.24 euros per MWh, well above 50.25 euros for the cheapest hour, which will take place at five in the morning.
This increase in electricity prices is due to the accumulation of various factors, such as an increase in demand due to the cold wave and the rise in carbon dioxide (CO2) prices and the price of natural gas, according indicated Europa Press in industry sources.
The wholesale price of electricity has a weight close to 35% on the final receipt, while around 40% corresponds to tolls and the remaining 25% to VAT and Electricity Tax. The Government has frozen for 2021 the tolls and electricity charges with which consumers cover regulated costs.
Prices twice the 2020 average
The price of electricity reached 22.14 cents per kilowatt hour (kWh) this Friday, almost double the 2020 average, which it was 12.14 cents.
After the new increase this Friday, the year-on-year rise in the price of kWh in the regulated tariff (PVPC) in the first eight days of this month of January it already reaches 30.9%.
So far this year, kWh represents an average of 17.50 cents (indirect taxes included), compared to 13.36 cents in the same period of 2020.
Taking as a reference the average kWh rate in these first eight days of January, the average user's electricity bill would already stand at 83.24 euros, which represents an increase of 22.2% over the 68.11 euros of the same dates of last year, according to data from Facua-Consumidores en Acción on an average user that consumes 366 kWh per month and has a contracted power of 4.4 kW. To find such a high bill you have to go back to September 2018, when it reached 83.55 euros.

www.informacion.es
Eddie is an Australian news reporter with over 9 years in the industry and has published on Forbes and tech crunch.