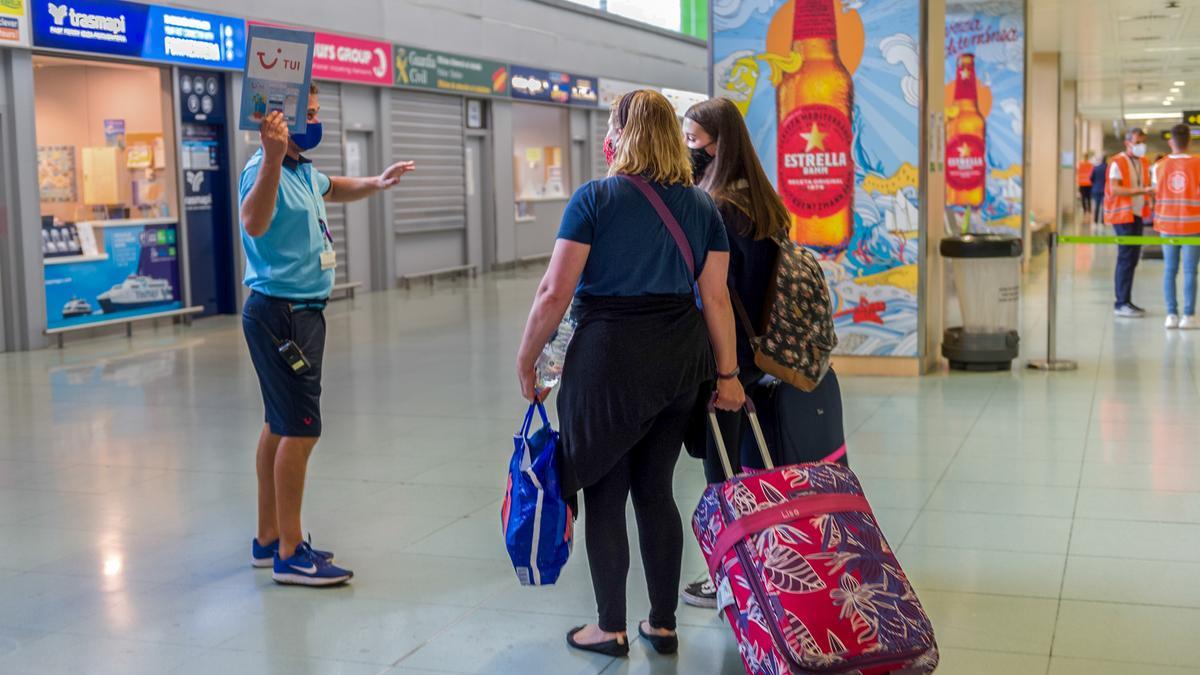 The Government hopes that this summer 16.9 million of international tourists, 45% of those who came in this same period of 2019 and 2.7 times more than the entries in the summer of 2020, the Secretary of State for Tourism, Fernando Valdés, has said in the Senate.
This forecast does not yet include the actual effect that the input of Baleares in the green category of the British traffic light, or changes that occur in other Spanish destinations in this classification, according to Valdés.
The evolution of the German market is particularly good, judging by the prospects of tour operators and players in the German tourism sector, so that "If we all remain committed to controlling the pandemic"This year some 3.8 million tourists will be able to arrive from that country, 77% of those who came in 2019.
In the German market, 20% of searches are to travel to Spain, ahead of its main competitors and the same happens in the United Kingdom.
According to data from Turespaña, lhe reservations to fly to Spain in the next 12 months in regular companies from all over the world are 46% of those that were made in the same period of 2019, a percentage that in the case of the Balearic Islands reaches 80% and in the Canary Islands, 62%.
Valdés has stressed the need to extend the summer season because the increase in vaccination improves prospects from September until the end of the year.
It has offered a battery of data that support the recovery of the sector, including hotel occupancy, which in some cases even reaches 70%, the exit of workers from the Temporary Employment Regulation Files (ERTE) -since 373,816 in December to 265,812 now- and the recovery of the capacity of the airports, such as Madrid-Barajas, which from today is fully operational.
In this sense, he has affirmed that for companies such as Iberia or Ryanair, and airports such as Malaga, they had a level of domestic flight schedules for mid-July equal to or greater than the same dates in 2019.
The sector has received 52,000 million euros since March 2020 through various formulas that range from ICO public guarantees to direct aid, postponement of Social Security contributions, extraordinary benefits for cessation of activity and the exemption of fees for hospitality workers.
They have also arranged 7,000 million euros of direct aid that the Government has made available to the autonomous communities, with 1,144 million for the Canary Islands; 1,109 million for Andalusia; 993 million for Catalonia; 855 million for the Balearic Islands; 679 million to Madrid, and 647 million to the Valencian Community.

www.informacion.es
Eddie is an Australian news reporter with over 9 years in the industry and has published on Forbes and tech crunch.