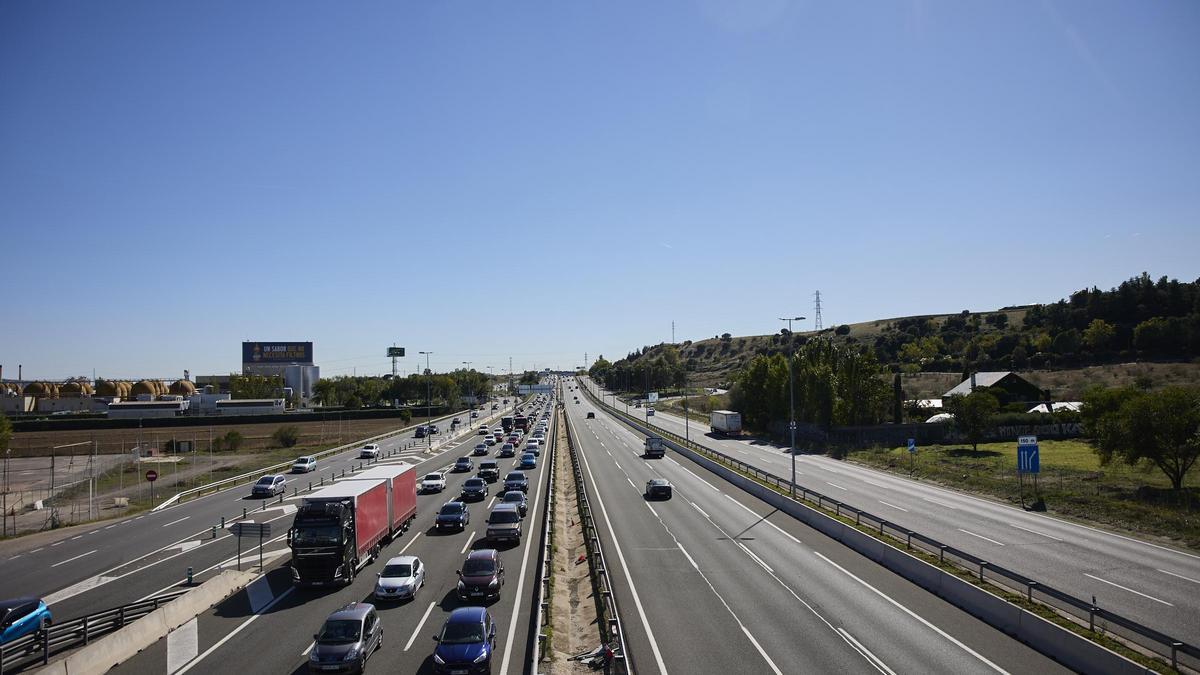 The Government has confirmed that it will be necessary to pay for the use of the highways. This was announced this Tuesday by the Secretary General for Infrastructure, Sergio Vázquez, who recognizes that will be charged for its use although they do not want to call it a toll.
"I wouldn't call you toll in the first place. We are talking about how we are going to implement a pricing system. And I would not call it a toll because when people talk about tolls they think of rates similar to those of the highways that are paid today. It does not make sense that there is this void and that the maintenance and conservation of the infrastructure continue to be paid with the taxes of all Spaniards who have more urgent needs such as social policies, "he said on the SER chain.
In this sense, the Secretary of State for Infrastructure, Mobility and Urban Agenda, Isabel Pardo de Vera, already assured this Monday that It is "imperative" to pay a fee for use on the Spanish highways and he appealed to "not postpone it any longer".
This was the case during the inauguration of the 25th National Symposium on Roads and Works of the Local Administration (VYODEAL), which is hosted by the Diputación de Pontevedra.
The secretary of state for the branch argued that This "pay-as-you-go" model will offer a solution to the "growing deficit" in terms of road maintenance, thus allowing to obtain an extra and direct source of income.
Insufficient PGE
In his opinion, the 1,400 million euros that the General State Budgets will allocate in 2022 for the maintenance of these infrastructures are "insufficient", which is why he considers that Spain must take a "further step" towards the changes demanded by the European authorities.
"Either we face a change or we will remain captive to a system as unfair as it is lucrative for some", sentenced the Secretary of State for Infrastructures.
Not approving this rate, indicated Isabel Pardo de Vera, "it detracts resources" for the maintenance of roads "to the detriment of those that should be destined to reinforce the assurance of health, education or justice". This damage is aggravated by the collection of "unbalanced" tolls in the territory, "generating deep gaps in opportunity."
Pardo de Vera pointed out that the model imposed on Europe "It's a 60% usage fee and 40% tolls" and has asked if "anyone can understand" that Spanish truckers "pay to use the roads throughout Europe" and foreigners "use free" state roads.
"Decision-making has taken too long ", Pardo de Vera insisted, who also highlighted the "great effort" made by the Government to "minimize" the "enormous territorial imbalances" in terms of mobility.
A) Yes, recalled that between 2018 and 2026 1,244 kilometers of the national highway network have been or will be released and "historic" discounts have been approved in those that continue to be granted due to decisions "that left us hostage to their management."

www.informacion.es
Eddie is an Australian news reporter with over 9 years in the industry and has published on Forbes and tech crunch.