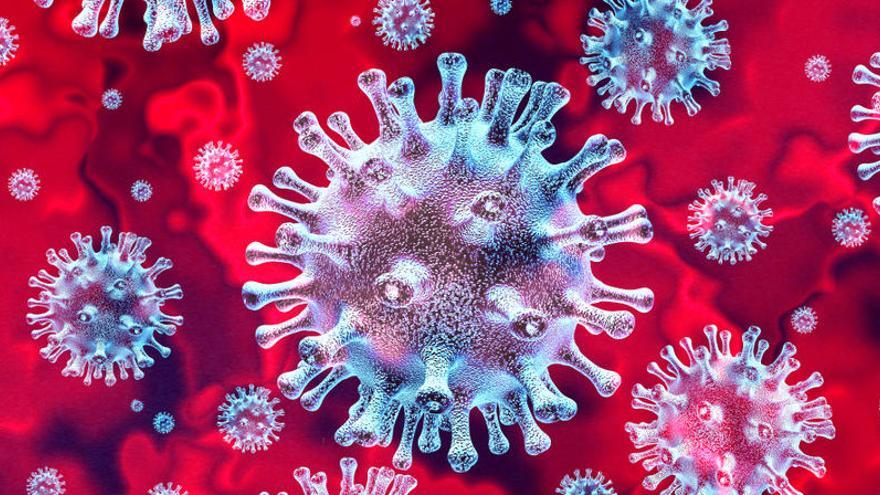 The absence of data on covid-19 in Africa "has fostered a widespread view" that the virus has had little impact, yet a study in Lusaka suggests that the impact of this disease has been "considerably underestimated". Observational research has been led by Boston University (USA) and published by the British Medical Journal.
The study is based on the results of PCR tests on 364 people who died in the Lusaka University Hospital morgue between June and September 2020, carried out within 48 hours of death.
The results indicate that deaths from covid-19 represented between 15 and 20% Of all those sampled, "many more than those suggested by official reports and that contradict the general opinion that covid-19 has bypassed much of Africa and has had little impact," the magazine indicates.
In addition, the deaths occurred in "a wider age range than the release elsewhere and targeted people under 65, including an unexpectedly high number of deaths in children".
Being an observational study with data from a single city and for three months, it may have several limitations, but BMJ indicates that it is a well-designed investigation and carried out by researchers with a high level of experience in taking postmortem samples and collecting data. data, "which minimizes the possibility of obtaining false positive results."
Research indicates that the virus was detected in 70 (19%) of the deceased, with an average age of 48 years and 70% were men.
Most of the deaths from COVID-19 (73%) occurred outside the hospital and none of those people had been tested for the virus. Of the 19 people who did die in a medical center, six underwent these tests.
Among the 52 people with data on symptoms, 44 presented the typical of the disease (cough, fever, shortness of breath).
Covid-19 was identified in seven children, of whom only one had been tested before death, and the proportion of deaths from the disease increased with age, but 76% were under 60 years of age.
The five most common underlying conditions among the deceased were tuberculosis (31%), high blood pressure (27%), AIDS (23%), alcohol use (17%), and diabetes (13%).
The team stresses that it is essential to understand the true scope of the impact of covid-19 in Africa, not only because of the "moral imperative" to recognize suffering where it exists, but because if this continent is considered to "pose a small threat, it could put you in a less priority place for access to the vaccines"against disease.
Heart
About half of hospitalized patients with severe COVID-19 who had elevated levels of a protein called troponin had heart damage, such as myocarditis, at least one month after discharge.
A study carried out in British hospitals and published in the journal of the European Society of Cardiology indicates that these damages include inflammation of the heart muscle (myocarditis), scarring or death of the heart tissue, restriction of the blood supply to the heart and combinations of the three.
The study, in which 148 people discharged until June last year participated, is the largest carried out to investigate convalescent covid-19 patients with elevated levels of troponin, which is released into the blood when the heart muscle is injures.
"Related injuries such as inflammation and scarring of the heart are Common in Covid-19 Patients With Elevated Troponin discharged from the hospital, although they are limited in scope and have little impact on heart function, "said Marianna Fontana of University College London, who led the study.
Many of those hospitalized had elevated troponin levels during the critical illness phase, when the body mounts an exaggerated immune response to infection.
For the study, people who were high in this protein were chosen and they were followed up with magnetic resonance imaging after discharge to know the causes and extent of the injury.
Patients with severe covid-19 usually have pre-existing health problems related to the heart, such as diabetes, high blood pressure and obesity, but during disease this organ can also be affected.
All of the patients were very ill, had elevated troponin levels, and about one in three had been on a ventilator in the intensive care unit, Fontana said in a statement.
The study found evidence of high rates of heart muscle injury that could be seen in scans one or two months after discharge and, although some could be pre-existing, others were new "and probably caused by covid-19," he added.
In the most severe cases, it is feared that this injury could increase the risks of heart failure in the future, but more work is needed to investigate it further.
Fontana noted that these findings provide the opportunity to find ways to prevent the injury, in addition, from some of the observed patterns blood clotting may play a role, for which there are potential treatments.
Detecting the consequences of injury during convalescence could also identify subjects who would benefit from specific supportive drug treatments to protect cardiac function over time.
The study results are limited because they only included critically ill patients who survived the coronavirus, but there are no data on those who are not hospitalized or those who do not have elevated levels of troponin.

www.informacion.es
Eddie is an Australian news reporter with over 9 years in the industry and has published on Forbes and tech crunch.