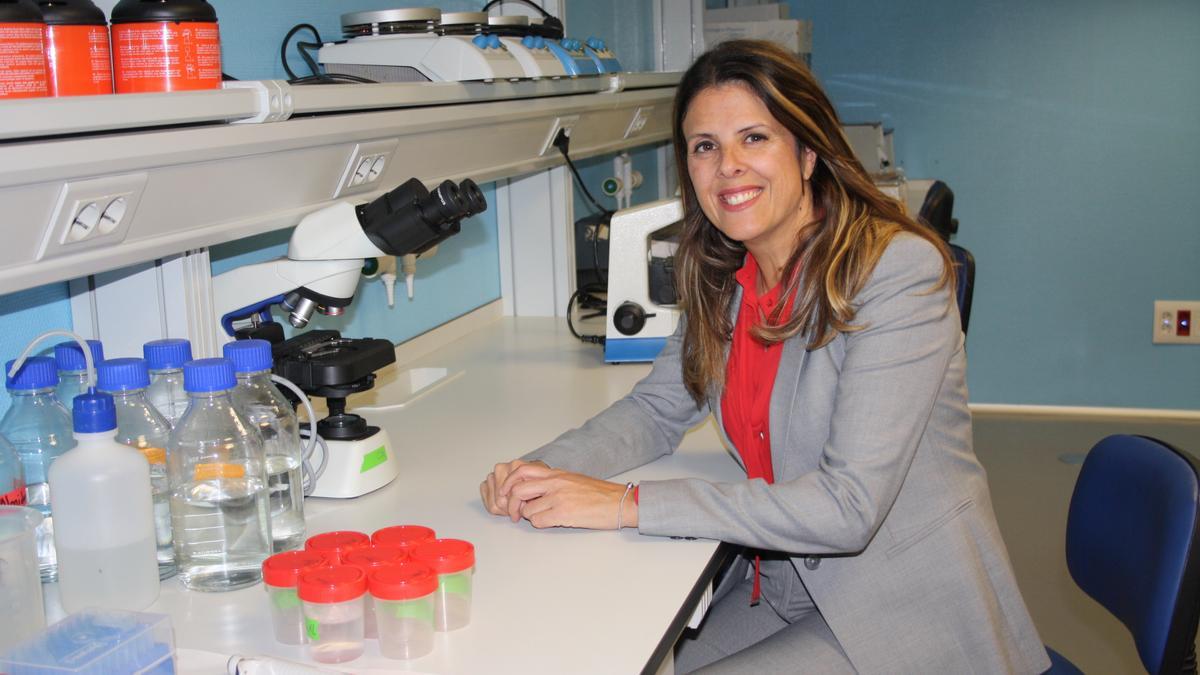 In these times of pandemic, vaccination against influenza in vulnerable groups such as pregnant women and pregnant women is essential for the prevention of future diseasesHence, the Multidisciplinary Flu Expert Group of the Valencian Community has warned of the importance of that vaccination, as highlighted by Noelia Rodríguez, Professor of Nursing at the CEU of Elche and Supervisor of the Women's Area of ​​the Villajoyosa Hospital, who is part of this group of experts.
«Pregnant women and children under one year of age are groups that are infections they can affect them more severely and, for this reason, the WHO recommended vaccination against influenza in any trimester of pregnancy and also in the six months after delivery, "says this midwife specialized in vaccination. And it is that, for Rodríguez, current findings indicate that pregnant women and the postpartum women must receive the vaccine against the gripe to protect their babies, "since they cannot receive the flu vaccine until six months of age. Antibodies induced by the maternal vaccine appear to persist for at least 3 months in infants, according to different studies.
According to Rodríguez, midwives manage to work with women and their partners in a global way. benefits of maternal vaccination, effective advice on future childhood vaccination, breastfeeding and vaccines and preventive counseling for infectious diseases during pregnancy and the puerperium. «The ultimate goal is increase vaccination coverage of influenza in women, giving the opportunity to get vaccinated at any time and explaining to couples that they are very important preventive activities.
The ultimate goal is to increase coverage and give the opportunity to get vaccinated at any time and explaining that it is a significant practice
All this in a year in which the influenza vaccination campaign has ambitious coverage objectives. The pandemic situation forces improve vaccination circuits and the numbers of the protected population after its administration. It should not be forgotten that the flu is the disease that generates a high morbidity and mortality (number of people affected by a disease at a given time and place).
"To measure it", argues Rodríguez, "it is affected between 5-15% of the population, but in closed residences, it affects more than 50%." This fact causes a overload of the healthcare system, both in primary care and hospitals, as well as in UCIS, which has been observed every year on these dates, and that «now, with the pandemic situation, requires prior planning and the necessary provision, to be able to achieve coverage for flu in 65-75% risk groups ».
The role of the Expert Group
During the summer months of this year 2020, a group of professionals from all areas of the Valencian Community began to work to give a series of recommendations that could improve vaccination coverage of the flu. This year, the coverage objectives for influenza in risk groups have increased due to the pandemic situation caused by SARS-CoV-2. This, being a respiratory virus Like the flu, it can be aggravated by clothing, or by similar symptoms, generating doubts about the origin of the disease.
The experience in the months of April to May, where the coverage of other vaccinations, like the infantile ones, that historically reach very high percentages in Spain, increased the concern for the period in which we are now immersed. These low vaccination coverage in the first wave were produced by the situation of lockdown, schedule closures, complicated circuits for the population and fear of exposure by the patients themselves, although primary care is working hard to recover all these lost doses, since this activity is considered a priority.
The flu vaccination strategy This year aims to reduce the burden of disease and its impact, in order to improve global health. This burden of disease causes admissions to hospitals and an increase in consultations in primary care, which in a situation of pandemic, makes it more difficult to manage the requirements correctly.
He Group of experts It is made up of Natividad Tolosa Martínez, from Preventive Medicine at the Malvarrosa Hospital; Noelia Rodríguez Blanco, midwife, doctor in Vaccination and professor at the CEU Cardenal Herrera University in Elche; José Antonio Forcada Segarra, Public Health nurse; Alejandro Cremades Bernabeu, Public Health nurse; Enrique Mascarós Balaguer, Primary Care Physician at the Fuente de San Luis Health Center in Valencia; and Luis Carlos Blesa, Pediatrician at the «Serrería II» Health Center.

www.informacion.es
Digsmak is a news publisher with over 12 years of reporting experiance; and have published in many industry leading publications and news sites.