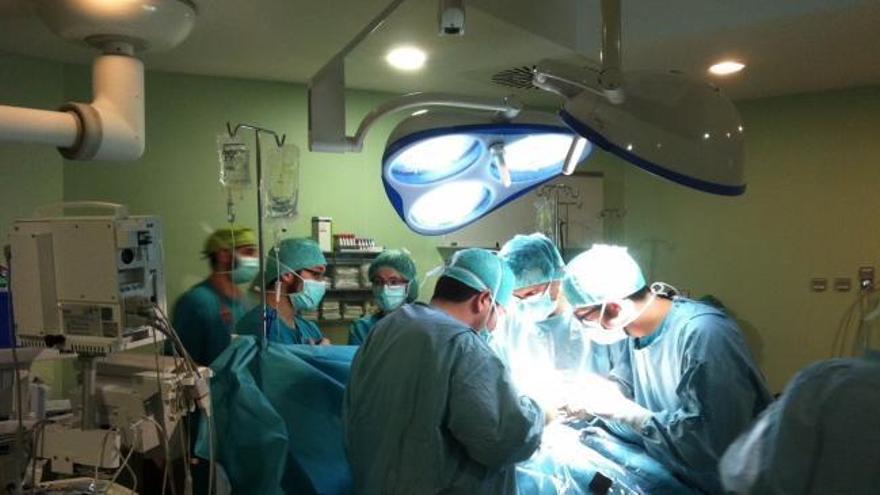 Therefore, the news that came to light this week that more than 1,000 organ donors at the General Hospital of Alicante save the lives of 2,300 people must be received with optimism, given the sensitivity of many people and the assumption of the criterion of conscience collective that only with citizen solidarity can it be possible to face many problems that humanity suffers today. A solidarity that, in part, has also been seen during the pandemic in the face of the reflection that was opened when this virus emerged and there were reactions of help to those who needed it. Because this virus has taken everything it could. Human lives, businesses, jobs, latent psychological problems in the face of doubts about how to face the future, and also serious consequences that many of those who have suffered from the virus continue to suffer.
Thus, the donation of blood and organs is presented to us as one of the most important voluntary acts of human cession, which shows that solidarity with the needs of others, especially those related to health, constitutes one of the most important acts of personal transfer that we may have. And just because we have to come to think that on some occasion we will be the ones who need that help of blood, or organs, when we can be the ones who need a transplant, and someone generous in life has donated their organs in case one day someone else may need them.
Donating blood is simpler, because it involves transferring it without requiring an additional serious effort. But you have to "fall into the detail", you have to go to the health center to have it removed. And on many occasions for these efforts of "solidarity" we do not "have time", because we lack for everything and many times for things that are to help others. When it is something for us, it does seem that we have that time that when it comes to helping others it seems that we do not have it.
Well, the same thing happens with organ donation, although with a different scenario than blood donation, since the donation is formalized for when you are absent and you do not need them. But if it had not been for that overwhelming "generosity" of many people, many lives would not have been saved, or some people would continue to wait for that phone call to confirm that there is already an organ for him on that waiting list.
Nowadays there is a correct legal regulation that has been adapted to the times that avoids the existence of legal loopholes in an issue that initially is a doctor for who executes the activity, but which, also, is legal due to the whole issue of judicial authorizations that are They require in some cases, and many circumstances that exist to carry it out, as in the case of accidents with loss of life and the possibility of recovering an organ. There is even the option that the extraction must be carried out from an organ, or part of it, whose obtaining is compatible with life and whose function can be compensated by the donor's organism in an adequate and sufficiently safe way. But all this should be known to citizens who are supportive with these types of situations, and with those who are not, yet, but because they do not know exactly the procedure and the requirements to carry it out. For this reason, if the voluntary written transfer of organs is important for when a person dies, so does the donation of organs while living with respect to a healthy person who is going to undergo an intervention that does not have therapeutic benefits for himself. itself, but for a third party.
For all these reasons, if there is a more representative act of human solidarity, it is in health matters to help those who need it. And, to create that human chain, if only for others to do it for when we need it too.

www.informacion.es
Eddie is an Australian news reporter with over 9 years in the industry and has published on Forbes and tech crunch.