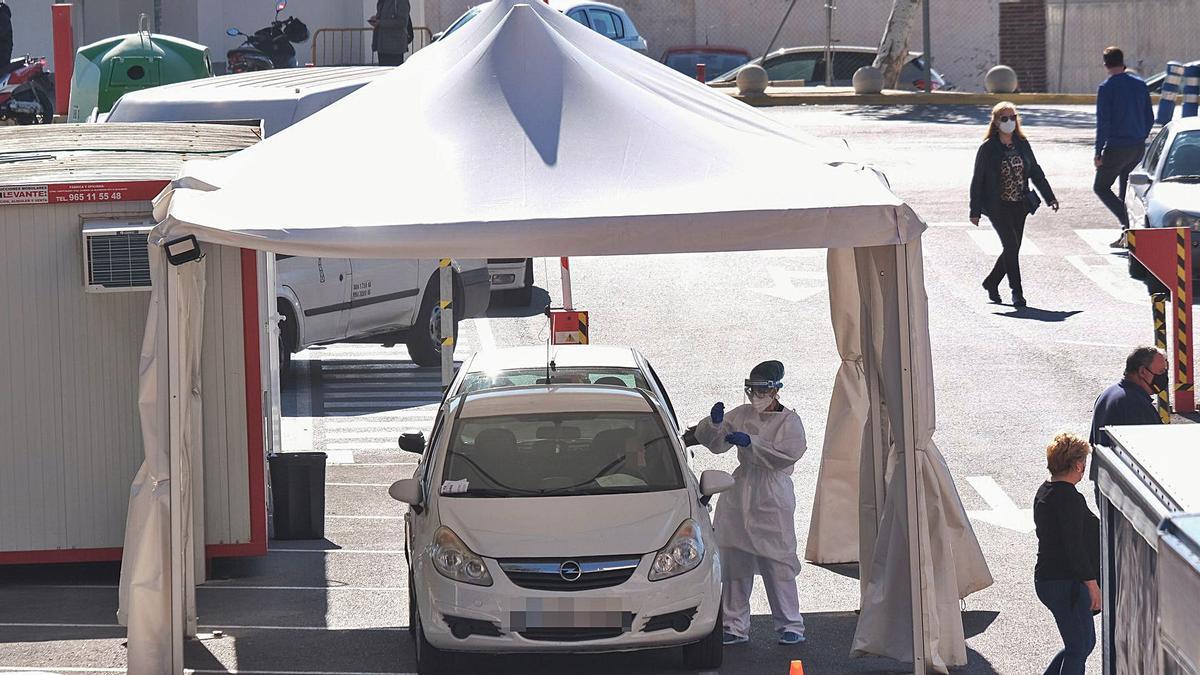 The incidence of coronavirus in the province it has skyrocketed in the last two weeks. The relatively calm situation that existed in mid-October has disappeared and, what is worse, the indicators do not seem to have a positive short-term evolution. Data from the Conselleria de Sanidad Universal y Salud Pública show that on October 15 there were 16,064 cases accumulated since the beginning of the pandemic, while 14 days later the figure was 20,878. A number that has also been out of date, since with last Saturday's update the accumulated number of cases is 21,799.
October 29, however, is the most recent date for which there is so far data disaggregated by health departments and municipalities, so it serves as a reference to observe how the virus has spread in just two weeks. More than the 30% increase in the accumulated infections, we must look at the increase in cases in the last 14 days. The current figure, 4,222, is more than double what it was on October 15, 1,946. And the incidence per 100,000 inhabitants, as is logical, has also shot up, from 104.69 to 227.15.
The situation is particularly complicated at the moment in the departments of Elda, Orihuela, Elche-Hospital General and Elche-Crevillent, all of them with an incidence in the last 14 days of more than 250 cases per 100,000 inhabitants. It is also delicate in the Alcoy area, with a rate of 229.84. However, the most worrying focus right now is undoubtedly that of Medio Vinalopó. In Elda there have been 465 infections in two weeks, which has raised the incidence to 769.7. Within a few days of each other, the problem has been repeated in Petrer, with 215 cases reported between October 15 and 29. And in Pinoso the rate has risen again to 640.22, with 51 infections in 14 days. In the entire department, 11 people have died in that short time.
Nor is the outlook at all promising in the Orihuela health department. The capital of Vega Baja registers an incidence of 410.78 cases per 100,000 inhabitants, and even worse is the situation of Callosa de Segura, with 493.75. But in addition, small towns that during the first wave of the pandemic registered very few or no cases now have the highest rates in the entire Community, such as Benferri and Jacarilla, with 926.88 and 741.84, respectively. In these localities, each of them with just 2,000 inhabitants, there are now 18 and 15 sick people.
In the Alcoy area, the incidence of 418.28 recorded by Muro explains that special restrictions are applied in this town, as in Ibi, with 272.47 cases per 100,000 inhabitants in 14 days. Both municipalities have had to remind themselves through social networks that the localities are not confined, given the spread of hoaxes in this regard. Elche, with an incidence of practically 320, and Crevillent, with 231.42, are also under these restrictions.

www.informacion.es
Digsmak is a news publisher with over 12 years of reporting experiance; and have published in many industry leading publications and news sites.