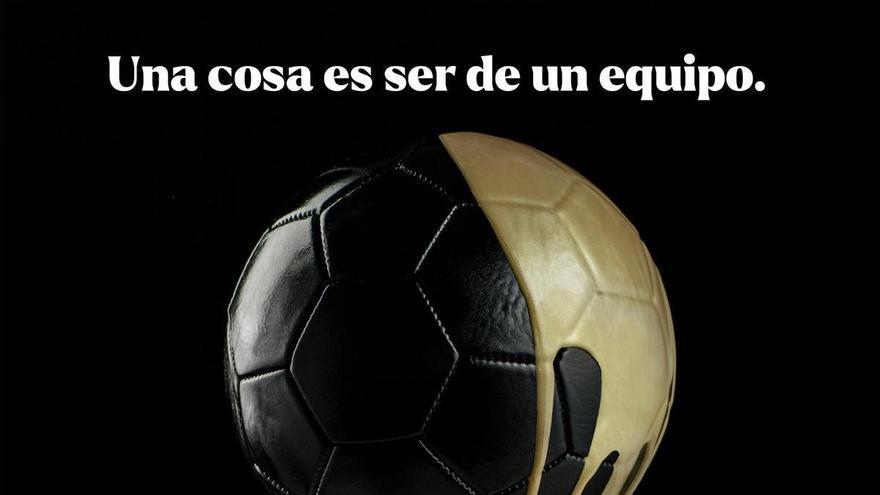 As is already known, no other Spanish club has decided to take this step before him. Intercity. In other countries it has happened, with some historical names such as Manchester United Juventus Borussia Dortmund Oporto Benfica Ajax o Celtic, all of them European champions. Intercity now plays in that 'League'.
Tottenham Hotspur was the first football club to go public. It started in 1983, on the London Stock Exchange, which is why it has been on the market for almost three decades. Another great of England like Manchester United does it on Wall Street (United States) since its owners are North Americans.
Until today, 24 football clubs in Europe have been listed on the stock markets. The Intercity, therefore, will be the 25th. To the list of those already mentioned above, we should add Lazio, Rome, Lyon, Sporting de Portugal, Galatasaray, Fenerbahçe, Besiktas, Trabzonspor, Brondby, Aalborg, Silkeborg, Copenhagen (it does so as the company that manages its stadium, Parken Sport & Entertainment), AGF, Teteks Tetovo, AIK Solna and Ruch Chorzow.
Most of these clubs were part of the STOXX Europe Football, the first soccer stock market index in Europe, made up of 20 teams. It was created in 2002 and was in operation for almost two decades, until it ceased to be active in August 2020, mainly as a result of the economic problems derived from the pandemic.
The Stock Market in Spanish football
Looking at the names and prestige of some of these clubs, a question may come to mind: Why haven't the Spanish clubs been listed on the Stock Market until now? The answer is complex, but it could be summarized in three main points.
First, To be listed on the Stock Exchange, clubs must be Sports Public Limited Companies (SAD), which rules out the two most powerful in national football, Real Madrid and Barcelona. Another historical one like Athletic Club de Bilbao is also left out.
Another point to take into account would be the high level of indebtedness suffered by a large number of clubs in recent years. To go public, three years of benefits are required, something that many teams have not been able to meet in the 21st century.
The third aspect that stops investment in the Stock Market in football clubs is the high market volatility, as an important part of the business depends on sports results. That is, whether the ball enters or not. That would generate doubts in future investors.
The most notorious case of a possible listing on the stock market by a Spanish football club, before Intercity, was the protagonist of the Atlético de Madrid.
In fact, In 1997, Miguel Ángel Gil Marín, leader of the mattress club, was quite receptive to the interest in going public: «We believe that this is the right moment. The club has no liability and now we can also present a very interesting football project that can help us in this launch operation. We will meet with the banks to make a final decision and set a date for the issue.
Not only did the operation not crystallize, but just two years later, in 1999, Atlético was judicially intervened and relegated to the Second Division that same 1999/2000 season. Almost a quarter of a century later, Intercity does take that step, becoming a pioneer of Spanish football.
LIST OF EUROPEAN CLUBS THAT HAVE TRADED ON THE STOCK EXCHANGE
Manchester United (Inglaterra)

Juventus (Italy)

Borussia Dortmund (Alemania)

Porto (Portugal)

Benfica (Portugal)

Ajax (Holland)

Tottenham (England)

Lazio (Italy)

Rome Italy)

Olympique Lyonnais (Francia)

Celtic (Scotland)

Sporting Lisbon (Portugal)

Galatasaray (Turkey)

Fenerbahçe (Turkey)

Besiktas (Turkey)

Trabzonspor (Turkey)

Brondby (Denmark)

Aalborg (Denmark)

Silkeborg (Denmark)

Copenhagen (Denmark)

AGF (Denmark)

Teteks Tetovo (North Macedonia)

AIK Solna (Sweden)

Ruch Chorzow (Polonia)

www.informacion.es
Eddie is an Australian news reporter with over 9 years in the industry and has published on Forbes and tech crunch.