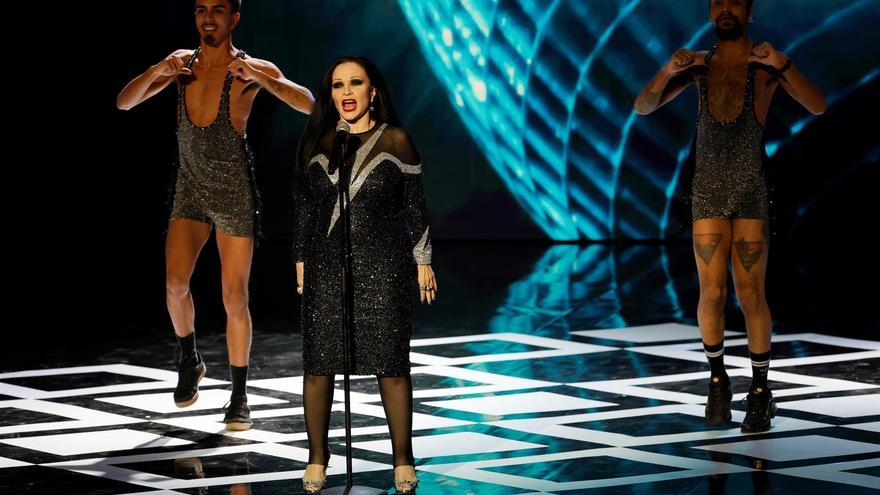 Antenna 3 broadcasts this Wednesday the second gala of 'Lego Masters' (10:45 p.m.). In this installment, the most important thing will not be the ingenious construction process, but quite the opposite: the great spectacle of destruction. One of the charms of the works made with LEGO pieces is their ephemeral nature, so in this challenge they will build spectacular creations that, later, will be destroyed and recorded in Slow Motion High Definition. The humorist Sergio Fernández, El Monaguillo, will be in charge of deciding how the work of each couple is blown up. In addition, in the second challenge, the builders will recreate cinematic scenes worthy of a good action, horror, science fiction or musical movie. Every film needs a good story and brilliant technical execution, as actor Maxi Iglesias will recall.
The fourth edition of 'The island of temptations' come back tonight to Telecinco (10:00 p.m.) with its seventh installment. One of the boys, chosen by vote in Villa Playa, will be able to maintain an intense and exciting face to face with his partner through a glass that will prevent physical contact and that will lead them to perceive and interpret gestures beyond words to find the answers that each of them needs. In addition, Álvaro will star in a historic moment: he will receive an unexpected visit from his mother-in-law, Charo, Rosario's mother.
Alaska visits La 1
'Blood ties' closes tonight (10:40 p.m.) its fourth season in The 1 of TVE with Alaska. The artist opens the doors of her life wide to 'Blood Laces' and surprises with exclusive and astonishing revelations about her marriage, her friends and her family. The secrets and curiosities of the more than 40 years of the singer's career told in the first person by her, her husband Mario Vaquerizo and friends as diverse as Esperanza Aguirre, Federico Jiménez Losantos or Pablo Carbonell. Subsequently, the debate, presented by Boris Izaguirre, will feature an Alaska willing to share the tribute that Spanish Television pays him, surrounded by great friends who do not appear in the documentary, such as Bibiana Fernández, Cayetana Guillén Cuervo, Carlos Jean and Patricia Pérez. There will also be journalists Ángel Antonio Herrera and Beatriz Cortázar, in charge of interviewing Alaska, who will analyze the artist's professional and personal career.
Mila Kunis, Kathryn Hahn and Kristen Bell, on laSexta
the sixth opt for a new pass tonight 'The great riot' (10:30 p.m.). Amy, Kiki and Carla, undervalued and overloaded mothers, rebel against the challenges and expectations generated by what is a kind of Super Bowl for mothers: Christmas. As if creating the perfect vacation for their families wasn't enough, they will be visited by their respective mothers.
A new installment of 'Everything is true' occupies the prime time of Four (10:50 p.m.). The program presented by Risto Mejide and Marta Flich will address new current affairs and social interest through research work prepared by a team of journalists, with interviews, connections and the analysis of experts and collaborators.

www.informacion.es
Eddie is an Australian news reporter with over 9 years in the industry and has published on Forbes and tech crunch.