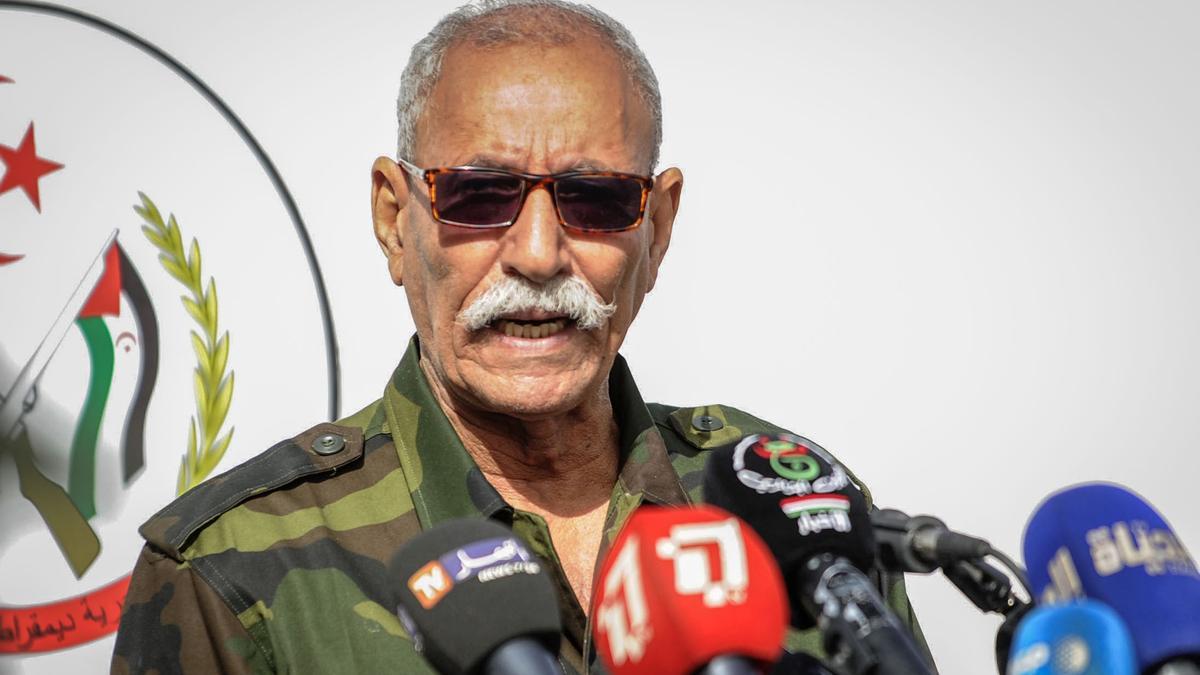 The head of the Court of Instruction Number 7 of Zaragoza, Rafael Lasala, has ordered the Sirene Spain office and the General Sub-Directorate of Information Systems and Communications for Security to report if any of the Member States of the Schengen zone had issued a European arrest warrant or "mere location in order to appear before a judicial authority" about the leader of the Polisario Front, Brahim Gali, on the date it entered Spanish territory.
In an order of September 20, to which Europa Press has had access, the magistrate has even asked to be notified if there was any arrest warrant or "any type of alert on entering any country in the Schengen zone" on 'Brahum Gali Moustafa' or 'Gali Sidi-Mohamed Abdelyelil', names that the National Police have linked with the Polisario leader.
The diligence is added to the reports that throughout the investigation have been claimed from the General Information Commissary of the National Police and the Higher Police Headquarters of Navarra.
Magistrate Lasala investigates the circumstances relating to the entry and exit of the polisario leader in Spain. In the framework of the proceedings, the former head of the cabinet of the Ministry of Foreign Affairs Camilo Villarino has already taken a statement as accused and has also agreed to investigate the former minister of the department Arancha González Laya.
Interrogation October 4
This week, the accusations have asked to include in the procedure the testimony of former First Vice President Carmen Calvo and her cabinet director, as well as the chief of staff of Interior Minister Fernando Grande-Marlaska.
For now, the judge – in the same ruling advanced by Vozpópuli – calls the former technical secretary general of the Ministry of Foreign Affairs José María Muriel Palomino to testify on October 4 as a witness.
The denounced events date back to April 18, when Ghali arrived in an Algerian plane at the Zaragoza Air Base, without passing border controls or documentation. From there he left in an ambulance to the San Pedro de Logroño Hospital and was admitted to the health center under the name of Mohamed Benbatouche.
In the early morning of June 2, he left Spain for Algeria, after appearing before Judge Santiago Pedraz for various complaints filed against him for alleged human rights violations in the Sahrawi refugee camps in Tindouf. The instructor of the National Court did not issue any precautionary measure when he did not see evidence of a crime that pointed to Ghali.

www.informacion.es
Eddie is an Australian news reporter with over 9 years in the industry and has published on Forbes and tech crunch.