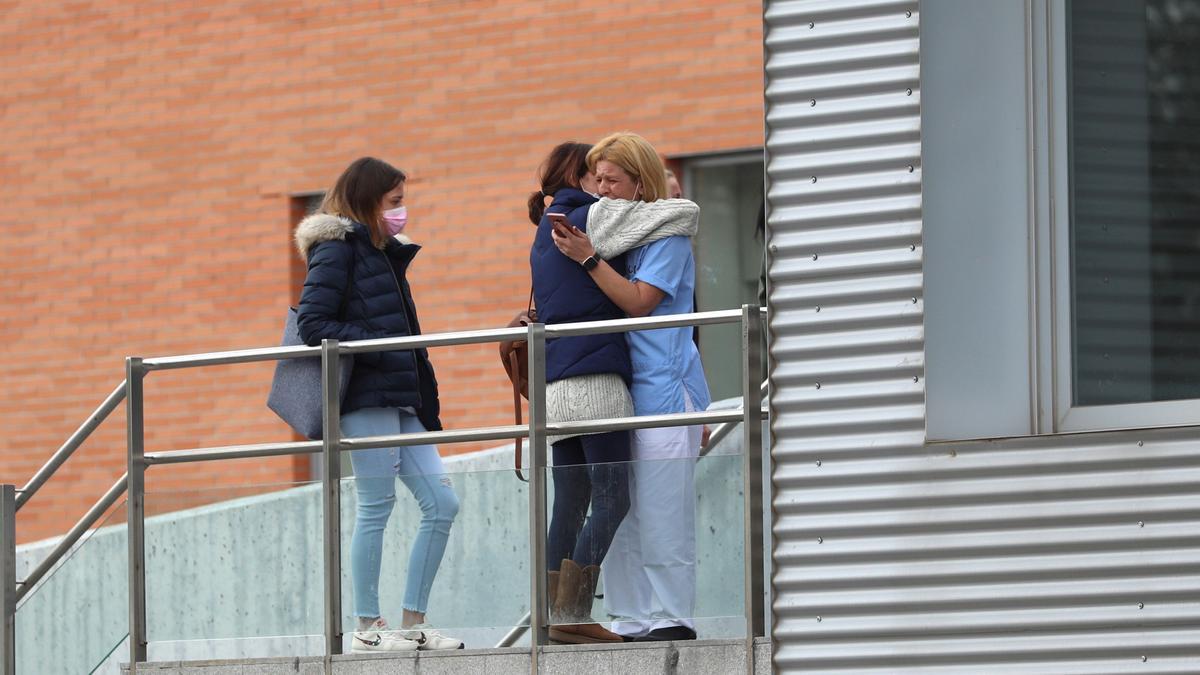 The Court of Instruction number 2 of Alcalá de Henares (Madrid) has decreed provisional prison communicated and without bail for the ambulance driver accused of murdering a nurse at the Príncipe de Asturias hospital in that town last Saturday, who has refused to testify about the events.
As reported by the Superior Court of Justice of Madrid (TSJM) this Tuesday, the magistrate imputes a crime of murder or intentional homicide and disclosure of secrets, the latter for the suspicion that he was spying on his partner with a mobile phone application.
This criminal qualification is initial and could be modified as the corresponding ones are practiced. investigation proceedings, details the TSJM.
At the end of the statement, the lawyer for the investigated has requested that a medical examiner would check the status of his client on understanding that he was not fit for admission to prison, an end that the physician has denied, who has understood that there is no reason whatsoever to justify his non-confinement.
The person under investigation, who has availed himself of his right not to testify during his court appearance, will be taken to the Madrid II penitentiary. (Alcalá – Meco).
The ambulance driver entered at around 2:20 p.m. on Saturday dressed in his uniform in the emergency room of the hospital and stabbed the nurse, with which had previous problems and whom, according to the first hypotheses, he murdered out of jealousy, sources of the investigation reported.
After allegedly committing the crime, the assailant tried to barricade themselves in a room of the hospital compound, where he was arrested by agents of the National Police.
The alleged murderer is a technician of a company awarded the Medical Emergency Service of the Community of Madrid (Summa 112) and on Saturday he was out of service, while the nurse was on duty in the emergency department, the Príncipe de Asturias hospital reported.
Sources of the investigation have indicated to Efe that the victim and the aggressor knew each other before and they had some personal problem.
The same sources have indicated that the victim received a first assault in the genital area and, later, he was hit with the weapon in the testicles, while other sources indicate that he was beheaded.
The victim is Sergio Luis García, father of two children and delegate of the union MATS (Assembly Movement of Health Workers).
The aggressor, according to these sources, had been at least ten years working as an ambulance driver in the company subcontracted by the Madrid Medical Emergency Service.

www.informacion.es
Eddie is an Australian news reporter with over 9 years in the industry and has published on Forbes and tech crunch.