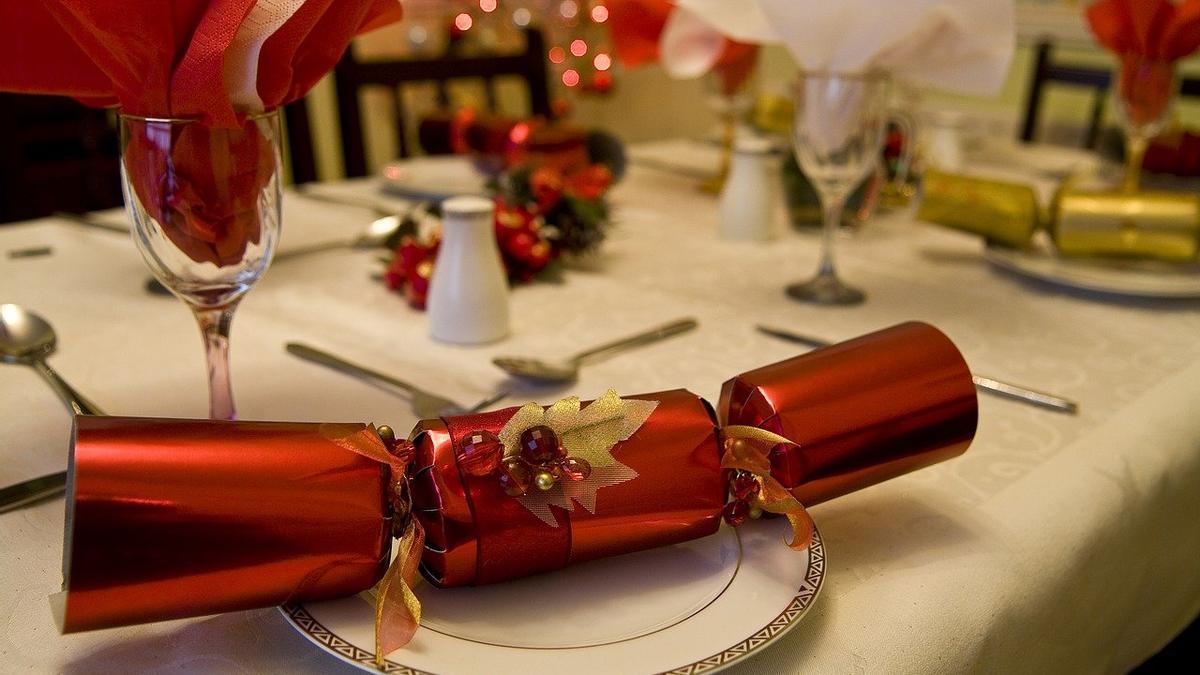 The Christmas parties They arrive this year marked by the coronavirus pandemic, but there will probably be classics such as copious meals, high-salt snacks, nougats, whims, too many drinks and less physical activity. To avoid excesses, and also prevent coronavirus infections, from the General Directorate of Public Health and Addictions of the Ministry of Universal Health and Public Health a series of practices are recommended that can help to enjoy the celebrations "safely and healthier".
Open spaces reduce transmission possibilities of covid-19. Therefore, whenever possible, they point out that it is preferable to eat on the terrace or outdoors. If this option is not viable, it is necessary to open windows and doors to facilitate the renewal of the air in the room that will host the meeting. Likewise, it is advisable, according to this decalogue, to take a seat alternately and avoid sitting in front of another person If the safety distance (2 meters) cannot be guaranteed.
Upon reaching the point of celebration, it is recommended wash hands with soap and water or hydroalcoholic gel; as well as at the beginning and end of each meal. Similarly, the Ministry of Health also advises identify glasses and cutlery to avoid mistakes, and the utensils reserved for serving food must not be used for individual use, nor share the plate with another person.
When serving, they point out that it is advisable to select a single person to be in charge of bring everything to the table, including appetizers. This person will wash their hands with soap and water, or sanitize them with gel, each time food is served.
Christmas lunches and dinners are usually moments of gathering so, if between courses you have to wait, it is necessary to put on the mask, as indicated in the Decalogue of Health. Likewise, it is not advisable to toast while clinking glasses.
Healthy menus
Regarding the menu, it is recommended to reduce the consumption of processed snacks with a high salt content, and replace them with healthy alternatives such as, for example, garnishes based on local and seasonal vegetables. Likewise, they point out that prioritizing fresh and seasonal products from local shops helps to maintain a balanced diet and also supports the economy of the area. On the other hand, when preparing salads, very strong or processed sauces should be avoided since "the ideal is healthy dressings such as macerates and spicy aromatic oils, vinegar, lemon, herbs and spices".
As for how to pair dishes, it is widely believed that alcohol helps digestion, but rather the opposite. High doses, such as those usually consumed at parties, lead to the appearance of gastroesophageal reflux, gastritis and diarrhea, among other damages. In addition, along with sugary drinks, they constitute a great contribution of calories.
If after appetizers, first and second courses, there is room for dessert, it is advisable to reserve them for specific days of celebration, as indicated in the Decalogue of the Ministry of Health.

www.informacion.es
Digsmak is a news publisher with over 12 years of reporting experiance; and have published in many industry leading publications and news sites.