Parents who do not want their daughters to forget their roots, daughters who keep their language as a secret code with their parents, cooks who return to their childhood when reviewing the menu written in pular of the restaurant they run, musicians who compose in what was the language of slaves and friends who meet personally or virtually to remember where they come from, singing lullabies and telling jokes on eket. Although different, these eight protagonists share a similar past: a history of emigration and longing and a life that continues its course in Spain with a part of the heart still in its native continent, Africa. With them they brought recipes, traditions and their mother tongue, the different dialects of their countries; some are preserved intact and others are no more than a handful of colloquial expressions and sayings. They think and dream about them, but they also teach and believe. They speak them so that the umbilical cord is not cut straight home. In order not to lose your identity.
This is the first installment of the sound walk "The language I brought with me: this is how Africa sounds in Spain": a journey through some of the languages ​​that are heard in Spain thanks to African immigration. The continent guards a treasure: about 2,000 languages ​​that are used in a heterogeneous way: some such as Yoruba or Swahili have more than 40 million speakers while others such as Laal or Shabo do not exceed a hundred. This language journey begins in West Africa, stopping in Senegal, Ivory Coast, Benin, Mali, Ghana, Sierra Leone, Nigeria and Guinea Conakry. Eight of its citizens, now residents of Spain, bring us closer to a different way of telling the world. And they show their daily determination to keep their languages ​​alive.
Anthony Seydu Zachariah Jalloh,
56 years
Freetown (Sierra Leona)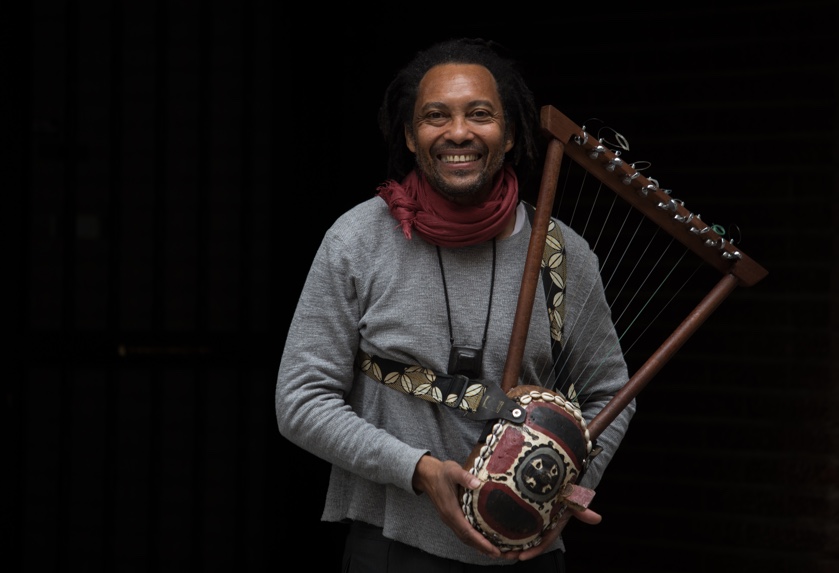 VICTOR SAINZ
The beauty of krio is that it reaches everyone and has no owner; belongs to the African continent
Hometown: Freetown, the capital of Sierra Leone. Zachariah is of the Fula and Madingo ethnic groups. He currently resides in Villaviciosa de Odón, Madrid
Language: krio
Speakers: about four million
Countries where it is spoken: is one of the many English-based Creole languages ​​that exist in the world. The krio, as such, only in Sierra Leone. In nearby towns a variant of it is used
Alphabet: latino
Official status: It has the recognition of national category. The official language of the country is English
Curiosities: Freetown was the city where thousands of slaves were freed during the 19th century and they had already developed a Pidgin or Creole language in America that later settled in the Sierra Leonean capital. It has a strong base of English with phonetics more characteristic of African languages ​​and expressions and vocabulary typical of the regions where it is spoken. This language was created by the slaves as a secret code between them and that is why it was prohibited for years
Ass Ndir,
40 years
Pire (Senegal)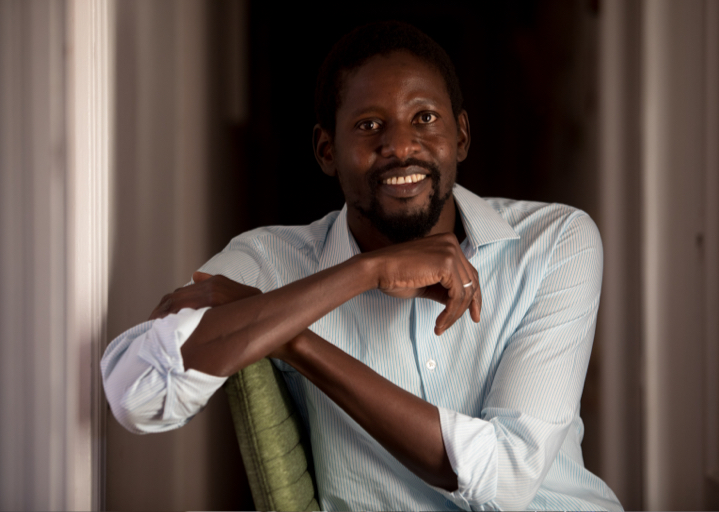 VICTOR SAINZ
Even if my daughters were born here, speaking Wolof is important so as not to forget where they come from
Hometown: Pire, a small town in the province of Thiès, in the west of the country. He currently resides in Lavapiés, Madrid
Language: wolof
Speakers: six to eight million
Countries where it is spoken: Senegal mainly. Also in Guinea, Guinea Bissau and Gambia
Alphabet: Latin, Arabic and Garay
Official status: it is not an official language, only French is. However, the Government recognizes it as a national language, as it is the most widely spoken in the country. This category is similar to being a co-official language, since it is taught in schools and its weight in the identity of the nation is symbolically recognized, but it is still secondary in the public sphere.
Curiosities: the language maintains a quinary numeral system. That is, the operations are made from five. One is benn; two is nyaar, five is dyuroom and six is ​​dyuroom benn; seven is dyuroom nyaar …
Gloria Ekereuwem,
56 years
Eket (Nigeria)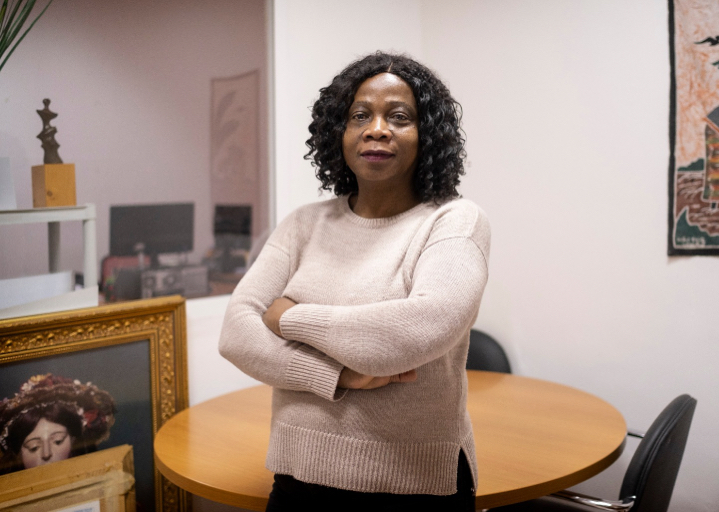 PACO PUENTES
In my head I mix English, Spanish and the eket or ibibo daily
Hometown: Eket, near the coast of Nigeria. He currently resides in Pañoletas, Seville
Language: ibibio y eke
Speakers: the ibibio has four million and the eket, with about 200,000
Countries where it is spoken: in the Akwa Ibom area in Nigeria and in Cross River
Alphabet: latino
Official status: Ibibio is the vehicular language in the schools of the State of Akwa Ibom; Eket is a minority language of oral transmission between relatives. In Nigeria there are three major languages: Hausa (60 million), Igbo and Yoruba (more than 20 million each). All three are national languages, not official. The official language is exclusively English
Curiosities: On the border of Nigeria and Cameroon 70% of African languages ​​are born. And between both nations there are almost 800; It is believed that by the coming and going of hundreds of nomadic peoples and intercultural families that were emerging. Even though only English is official, in each of Nigeria's 36 states, one or two languages ​​are taught at school
Alhassane Bah,
42 years
Mamou (Guinea Conakry)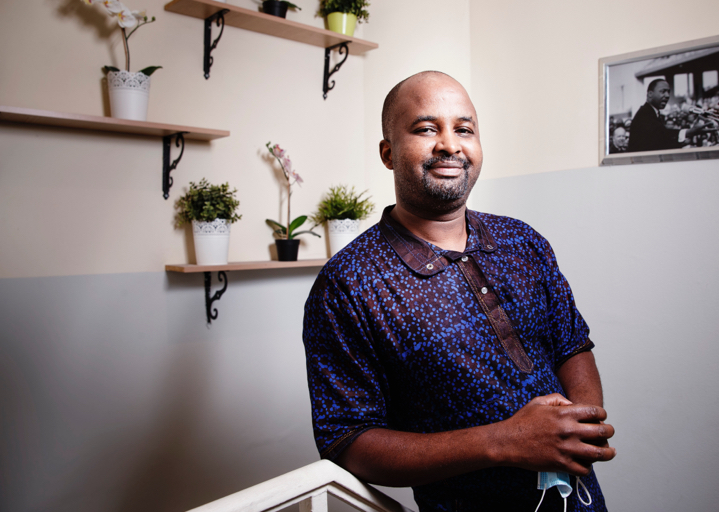 CLAUDIO ÁLVAREZ
Gastronomy and my language, the Pular, are the two things that transport me to my country
Hometown: Mamou, in the east of the country, very close to the border with Sierra Leone. He currently resides in Alcorcón, Madrid
Language: jump, fulani fulani
Speakers: 24 million
Countries where it is spoken: it is the language of the largest nomadic people in the world. This is why it is used in much of West and Central Africa
Alphabet: Latin, Arabic and Adlam
Official status: it is one of the most widely spoken languages, but not the official one. Only French is. It is not even a national language, as it is typical of the Fulani ethnic group and is constantly on the move. It is as if it cannot be tied to the identity of a single nation
Curiosities: also maintains the quinary numeral system. It has a complex grammar and is recognized by up to eight different names
Romeo Gbaguidi,
42 years
Porto Novo (Benin)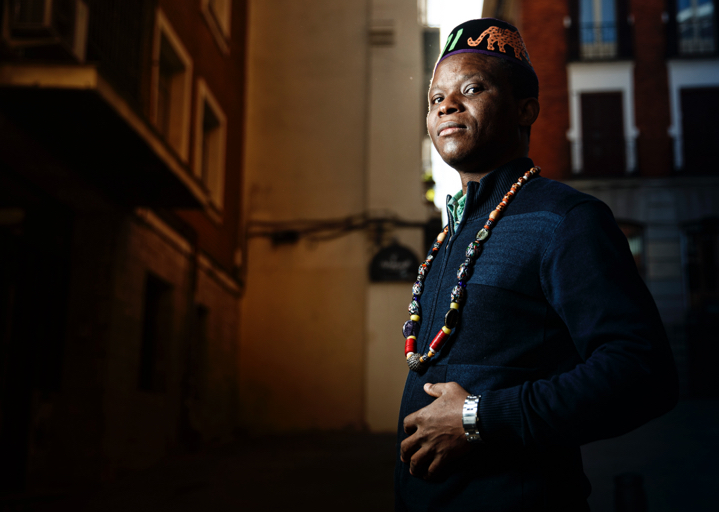 CLAUDIO ÁLVAREZ
A language like Mahi, which is learned since childhood, is not forgotten
Hometown: Porto Novo, capital of the country. He currently resides in Leganés, Madrid
Language: mahí o maxi
Speakers: more than 91,000
Countries where it is spoken: Benin
Alphabet: latino
Official status: only French is the official language. Mahi is the national language, along with 50 others that receive the symbolic recognition of the country
Amón Ruth Belmonde Mokodo,
24 years
Atobrou (Ivory Coast)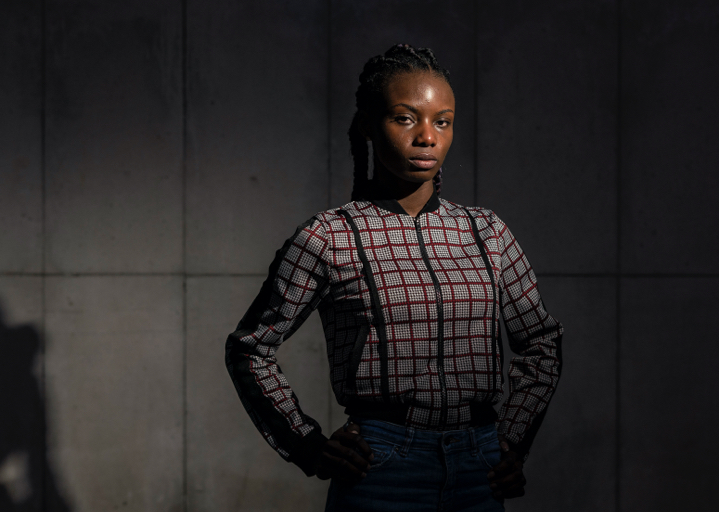 BALD ELM
The abé is the secret code to communicate with my father
Hometown: Atobrou a town in Agboville, in the southeast of the country, near the coast of the Gulf of Guinea. Currently resides in Madrid
Language: abé
Speakers: 170,000 people
Countries where it is spoken: Ivory Coast
Alphabet: latino
Official status: it is a minority language and it is not recognized even as a national language. French is the official one, although English and Spanish also have a strong presence
Fatoumata Koné,
23 years
Sikasso (Mali)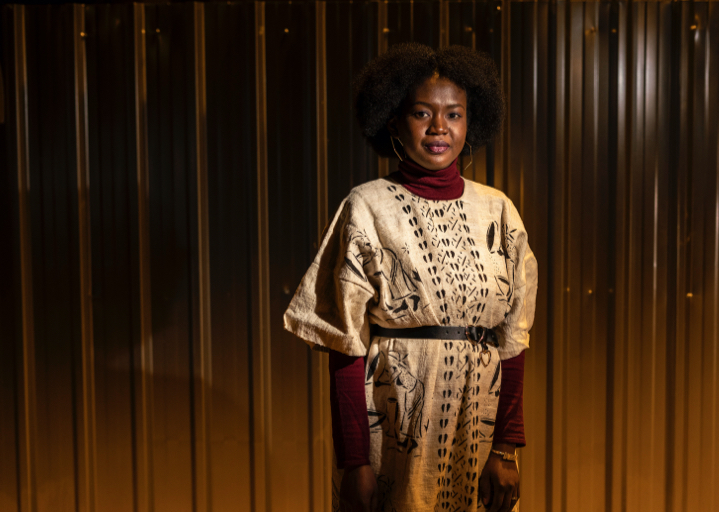 BALD ELM
I don't want the bambara to disappear from my house
Hometown: Sikasso, in the south of the country. He currently resides in Parla, Madrid
Language: bambara
Speakers: 10 million
Countries where it is spoken: Mali, Senegal, Gambia, Burkina Faso and Ivory Coast. Although the center is Mali
Alphabet: Latin and Arabic
Official status: the official language is French; bambara is national
Curiosities: This town chooses names based on the order of birth. Thus, the first males will be called Manmadu or Sooma, they will be followed by Sanba, Denba, Paate and the youngest Yoro or Daabi. In the case of the daughters, the same thing happens: Fatoumata or Sira, they will be the oldest and the following: Xunba, Fenda, Takko, Tekki and Ñaatu
Victoria Opoku,
24 years
Obuasi (Ghana)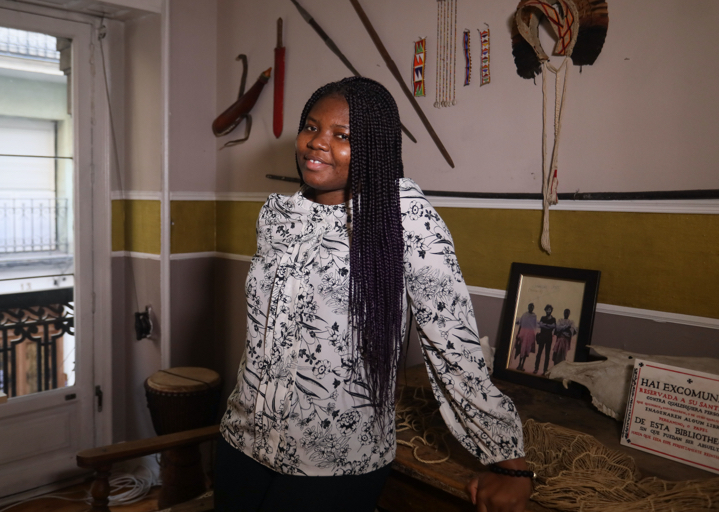 KIKE TO
We have to realize that the twi is disappearing
Hometown: Obuasi, a mining town in the Ashanti region. He currently resides in Loeches, Madrid
Language: twi
Speakers: Seven million
Countries where it is spoken: Ghana
Alphabet: latino
Official status: Twi is a local language. In Ghana, English is the only official
Curiosities: The Opoku language is a variety of Akan, a tonal language and the means of communication of the Ashanti people. Akan is very popular because its citizens are named based on the day of the week they were born (Kuadyo, Konan, Kuaku, Yao, Kofi, Kwame or Kuain and Kuasi). Thus, the first president of Ghana, Kwame Nkrumah, was born on a Saturday and the Secretary-General of the United Nations Kofi Annan and the writer Kofi Awoonor were born on a Friday.
You can follow PLANETA FUTURO in Twitter, Facebook e Instagram, and subscribe here a nuestra 'newsletter'.



elpais.com
Digsmak is a news publisher with over 12 years of reporting experiance; and have published in many industry leading publications and news sites.