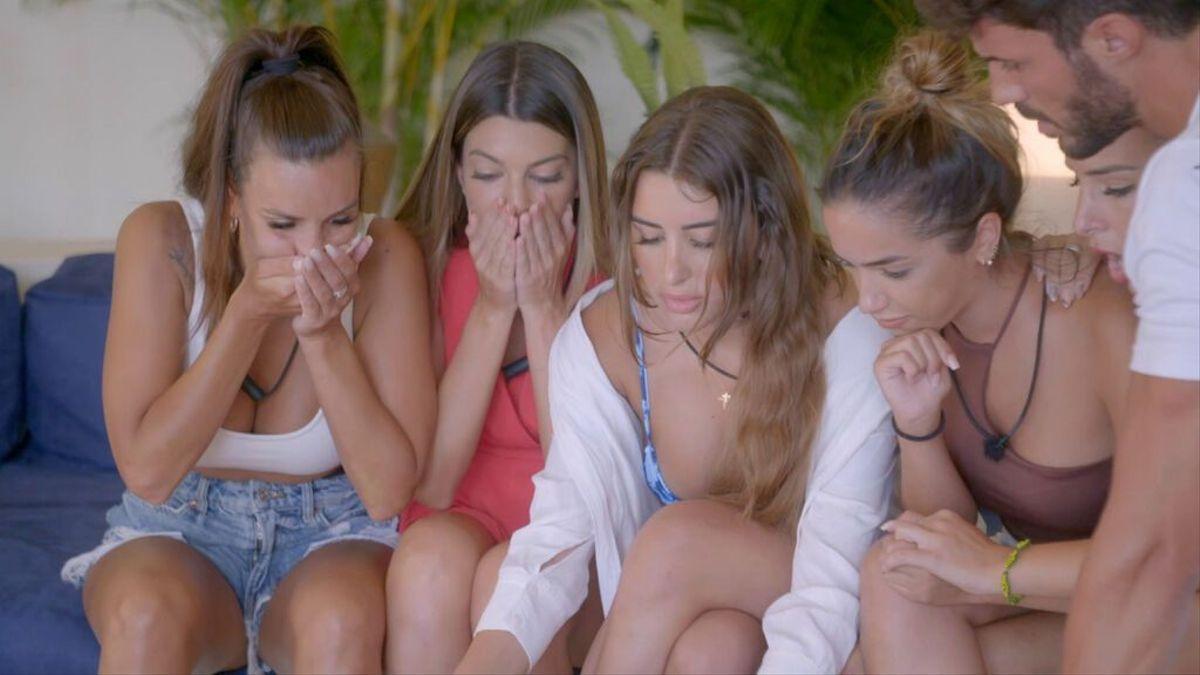 Telecinco broadcasts tonight (22:00 hours) 'The last temptation'. After being unfaithful to Bela, Isaac has found himself in the need to explain himself to Lucia and address the situation their relationship is going through face to face with her. To do this, he has requested a confrontational bonfire, in which Lucia has in her hand the possibility of going or not. In addition, Christofer and Lester will star in two 'circles of fire', in which they will try to resolve pending issues with two participants.
Antenna 3 premieres tonight (10:45 p.m.) 'ACI: High Intellectual Capacity', the series that mixes the crime genre with drama and comedy starring Audrey Fleurot and Mehdi. In this fiction, Fleurot takes on the role of Morgane, a cleaning employee with a high IQ, who ends up being the Lille police adviser in investigating cases. One night, while working as a janitor at a Lille police station, Morgane could not resist "sorting" the items on an investigation board. When the police return the next day, they realize that she has taken a giant step to find the suspect. It turns out that Morgane has high IQ, but her 160 IQ has never helped Morgane in her daily life!
Mercedes Milá and Massiel, face to face at Movistar +
For its part, # 0 of Movistar + broadcasts tonight (10:05 pm) a new installment of 'Mila vs. Mila '. In this installment, Massiel will sit down with Mercedes Milá to remember the past and talk about her evolution in the vital and professional plane in recent decades, taking as a reference the interview she did years ago on TVE.
The tenth anniversary of the end of ETA, in La 1
The 1 of TVE reconstructs tonight (10:35 p.m.) how the last 10 years have been after the end of ETA violence on a special schedule. Carlos Franganillo will lead Newscast 2 from the Museum of the Memorial Center for the Victims of Terrorism, in Vitoria-Gasteiz, focused on the cessation of terrorist violence and the evolution of politics and society in Spain and the Basque Country throughout these 10 years. He will interview the Lehendakari, Iñigo Urkullu. Later, Ana Blanco will be in charge of 'La Noche de La 1', a monographic space dedicated to the anniversary of the end of ETA in which she will interview the former presidents of the Government José Luis Rodríguez Zapatero, with whose government ETA declared the end of the armed activity, and Mariano Rajoy. In addition, it will premiere the documentary 'Impuros', a conversation between former Basque parliamentarians Borja Sémper and Eduardo Madina, directed by Álvaro Utrera.
the sixth bet tonight on a new installment of 'The objective' (10:30 p.m.). The program presented by Ana Pastor is committed to information and data journalism to complement other opinion, current and political formats. During the space of laSexta there will be a review of current issues.
In addition, a new program of 'Everything is true' occupies the prime time of Four (10:50 pm). The program presented by Risto Mejide and Marta Flich will address new current affairs and social interest through research work prepared by a team of journalists, with interviews, connections and the analysis of experts and collaborators.

www.informacion.es
Eddie is an Australian news reporter with over 9 years in the industry and has published on Forbes and tech crunch.