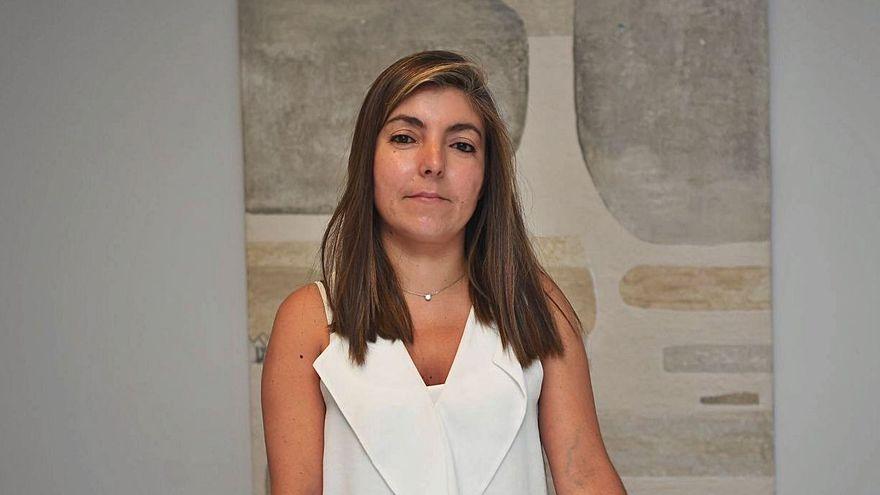 Isabel Cruz She is lawyer of the Talín Ferreiro office in A Coruña and, among many other matters, has the most media dismissal of these months, that of Antonio David Flores, Rocío Carrasco's ex-husband, derived from the broadcast of the documentary 'Rocío, tell the truth to stay alive'. Isabel Cruz says that, despite being a case that generates hours and hours of television —the broadcast was made in several episodes and with gatherings and debates in other programs—, in his office they treat it like one more dismissal of those that are pending in courts throughout Spain.
La Fábrica de la Tele is the production company with which Flores had a working relationship and is, in turn, the one that produced the documentary in which Carrasco broke his silence after years of absence from television, and in which he claimed to have suffered abuse on the part of his now ex-partner. After the broadcast of the first episode, La Fábrica de la Tele broke its contract with Flores, who was a collaborator on Sálvame.
"From a strictly legal point of view it is one more case. In the end, it is a worker who is litigating for a dismissal in a Social Court, regardless of whether this later has the repercussions that we all know, "says Cruz, who indicates that the breakdown of his client's employment relationship with the The production company that had him hired was carried out "in a public way, on a television program", one of the reasons why he considers that it violates his fundamental rights.
A part of the lawsuit for this dismissal, that the production company La Fábrica de la Tele, with which Flores I had a temporary contract and for which he participated in television programs, it was already held in July. This next week, according to Cruz, a part of the missing test will be practiced and, with it, the procedure will be seen for sentencing, and the ruling is expected to arrive at the end of this month or at the beginning of October.
Flores understands that the dismissal is "null or unfair", since the production company incurred in formal defects when communicating it, and also because it believes that the causes were not given for the termination of the employment relationship to comply with current legislation. Regarding whether he asks for compensation or his reinstatement, Cruz clarifies that, as the contract was temporary, what he is requesting is financial compensation, although he prefers not to reveal the amount.
"The dismissal is communicated live, in a program in which the worker finds out the news as well as five million viewers," says Cruz. "All this is the consequence of the broadcast of a program in which his ex-partner accuses him of mistreatment and the employer decides to give absolute credit to these manifestations, although they are facts that have already been judged. Here is a criminal procedure, with an instruction that has lasted almost two years, in which a lot of professionals and experts in gender violence have intervened and who issued a resolution, which was confirmed by the Provincial Court and by the Supreme Court, that say what there is no indication that a crime has been committed and that is the resolution we have, it will be correct or not, but it is what there is, "says Cruz, who separates the labor procedure from the criminal one.
"The employer, who has a direct interest in the television program in which these accusations are made, decides to accept these statements as good and apply the most burdensome disciplinary measure to his worker and all this, in prime time and in front of millions of viewers. The dismissal of a worker has been made into a television show. That is the reality and it is done because it has economic benefits for the employer ", adds his colleague Eduardo Ferreiro, who is managing partner of the Talín Ferreiro law firm.
On whether the breaking of the employment contract as a result of the documentary in which Rocío Carrasco tells how were the years of coexistence with Flores can respond to a montage, since it comes out very badly in this production and could see in this broadcast a new way of generating income by going to other television programs, in the law firm they categorically affirm that no, that it is not a way to promote or try to gain popularity and that, definitely, he would have preferred that none of this had happened, since not only has he lost his job but also the company that had hired him has generated profits at the cost of firing him in this abrupt way.
"The judgment is for real, the judge will not participate in any show and the prosecutor less, this is not a setup, "ditch Talín, who states that Cruz's client wishes none of this had come to light.
"There is no offense that has been sanctioned, only the fact that there are those manifestations made by that person [su expareja] and that he is fired for that cause ", says Cruz, who indicates that, in addition, that played" against him "when it came to finding other jobs, since, having been portrayed as an abuser in front of millions of viewers by his ex-partner, neither other companies want to have his services.
"A series of fundamental rights have been violated. His dignity, his integrity, his right to honor, his principle of presumption of innocence have been damaged, all of this has been ignored and a disciplinary measure has been applied, which has been made into a television show, "says Talín, who assimilates this case to a dismissal for "having a political significance, for being a woman, for being homosexual." "It is discrimination," he asserts.
Cruz also emphasizes that, despite the fact that the resolution will arrive in a period of approximately one month, surely and in the absence of jurisprudence in similar cases, the procedure is lengthened with the presentation of appeals contrary to this first ruling, whether in whatever sense it is. Another aspect on which Cruz bases the claim is "the publicity that is given to a private matter", such as a dismissal.
"If we see it from the point of view of any worker, he is fired on television. It is a private matter and does not have to be disclosed in that way.", He comments, all this amplified by the social networks in which this procedure was fed and continues to be primed, since content on this matter continues to be generated.

www.informacion.es
Eddie is an Australian news reporter with over 9 years in the industry and has published on Forbes and tech crunch.