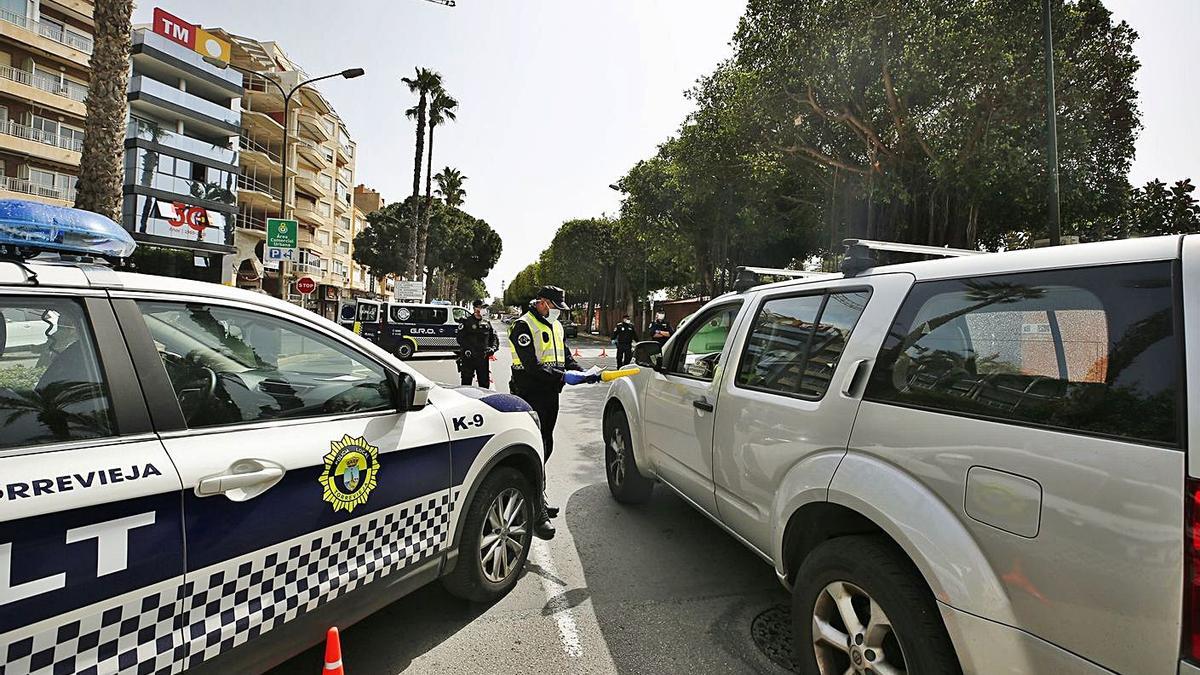 The Local Police of Torrevieja drags a very important lack of human resources for years, but this lack has a special impact on some of the most sensitive services. It is the case of Night shift. Only six agents plus the person in charge of the switchboard are available to cover the service on a daily basis. And that when there are no incidents that further reduce the nighttime presence of Local Police officers on the streets of the city. This was the case on November 11.
The service was left with a single acting agent at the headquarters – and detained in the dungeon – and a policeman on the street with a vehicle. It only happened for an hour, between five and six in the morning. An agent did not come because he was ill. Two finished before six because the next morning they were summoned to testify to a trial and are entitled to hours of rest beforehand. Two other policemen finished before six o'clock, taking a different shift from the rest. And another local police had a reduction in working hours to attend to minors. The police officers, who did not count, alerted the Chief Commissioner and finally one of the police officers who had to go to court stayed on duty. Of course, the agents who have exclusive powers, for example when it comes to attending accidents in the urban area, had the support of four Civil Guard patrols
It is just one example, assures the Workers' Commissions union, of the situation that the so-called Operational Group is going through that performs nights and that is only compensated for this function with 70 euros a month more than its colleagues. This unit of the Local Police is made up almost entirely of police officers with a fixed position and its force has been reduced little by little in recent years due to retirements and transfers to second activity. With which there are thirty agents assigned to this function.
Torrevieja, with 86,000 residents, now only has a total of 120 base agents and fifteen managers on the staff. Commissions recalls that for 12 years the City Council has not been able to incorporate new agents by opposition. The offer of 19 places on commission this year has been a failure – we could not cover not one. While retirements and transfers to second activity – there are 20 agents in that condition – happen year after year. To further aggravate the situation, the public job offers made by the City Council to try to solve these deficiencies are systematically knocked down by the Government Sub-delegation. The last of 2019 to cover 10 agent positions -9 retired plus the 110% replacement that the law authorizes- was reduced to a single agent. And since there are no competitions, there is also no job bank to replace vacancies with interim police.

www.informacion.es
Digsmak is a news publisher with over 12 years of reporting experiance; and have published in many industry leading publications and news sites.