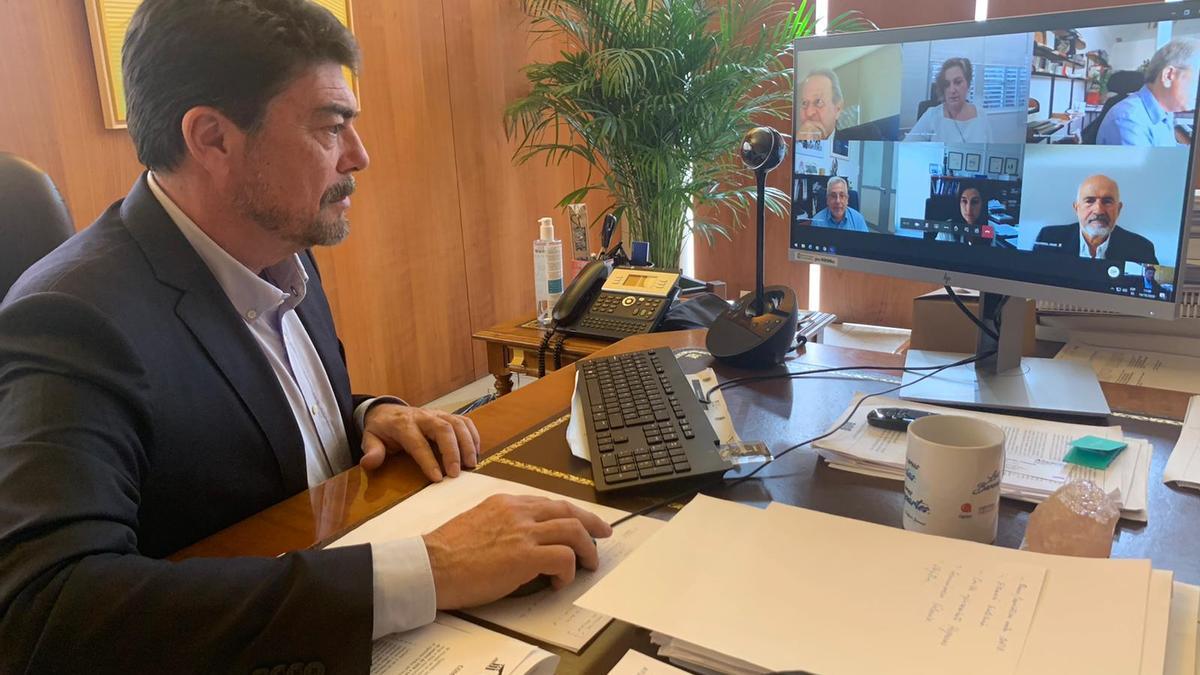 The mayor of Alicante, Luis Barcala, has declined the proposal of the Minister of Culture, Vicent Marzà, to buy the municipal part of the Principal Theater of Alicante. In his letter, the mayor has taken an unexpected turn since after expressing his refusal to sell, he asks for the support of the Generalitat Valenciana "in the opportunity to bring Alicante the Museo Hermitage rejected by Barcelona ".
In this way, Barcala has put on the table a hitherto unknown information, even for the Generalitat Valenciana: the intention of presenting the city as a candidate to host the headquarters of the renowned Russian museum. "Alicante deserves that you get involved (…) preparing and supporting the presentation of the candidacy of our city as the headquarters of the Hermitage Museum, and financing the acquisition and remodeling of the appropriate site to offer and obtain a cultural space of universal magnitude".
"For this – continues the letter sent to Marzà – it will have our full collaboration, support and resources. No other city in our Community has expressed interest in it, so we understand that what we request is the support of our Generalitat against the candidacies from other cities located in other communities of our country. That is, we understand, back up the Community, and ensure the cultural interests of Alicante "
However, the latest news about the possible headquarters of this museum in Spain, after Barcelona rejected it, suggest that the promoters of the project have offered it to the mayor of Malaga and they have already met him.
Regarding the Principal Theater, the letter assures that the refusal to sell is made "from the most absolute conviction that it is our responsibility. maintain the municipal character of a cultural institution as significant as its Principal Theater is for the people of Alicante. Far from losing its municipal identity, this Corporation intends, once the negative consequences of previous administrations have been overcome, to expand and confirm that municipal character and management ".
"What I do share, without any doubt, – he continues – is that the citizens of Alicante deserve more resources and more attention to enhance its cultural offer, both for the people of Alicante, and attractive to the thousands of visitors who visit us annually. And that this commitment to increasing resources cannot and should not be made by the City Council alone, and the Generalitat Valenciana should be involved in a much more decisive way, exceeding budgetary percentages such as the 7% that its Ministry has allocated this year for the the whole of the Province of Alicante that does not do justice or support good intentions ".

www.informacion.es
Eddie is an Australian news reporter with over 9 years in the industry and has published on Forbes and tech crunch.