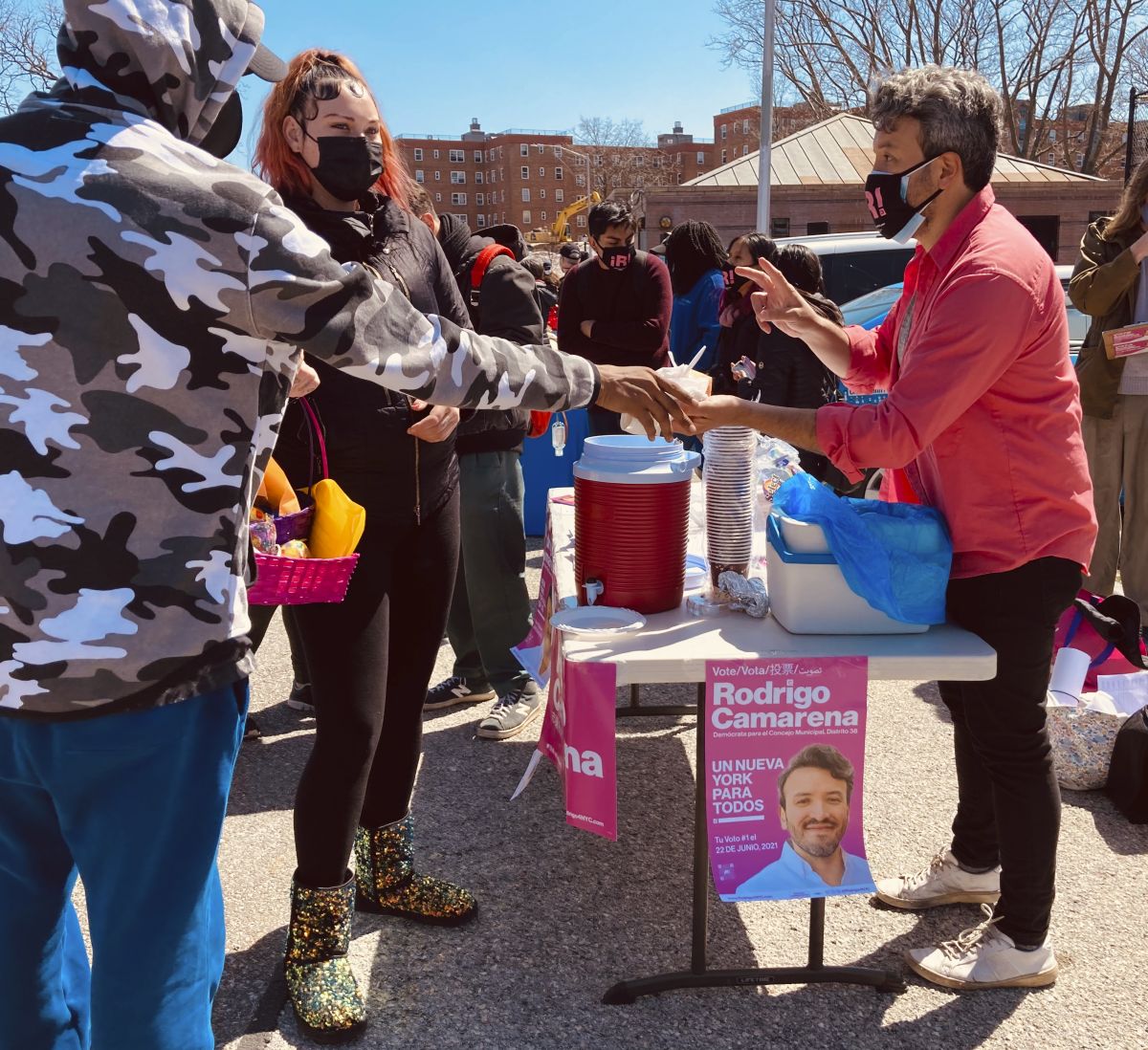 New York.- The Big Apple is home to approximately 8,336,817 inhabitants, based on the United States Census Bureau page, but a strong Latino spirit beats at its heart. 29.1%, almost a third of the population, is of Hispanic origin.
"Although the Hispanic population continues to grow and is approaching a third, there are a couple of factors that make the proportion of the population eligible to vote significantly lower," said Dr. Héctor Cordero-Guzmán, professor at the Austin Marxe School of Public and International Affairs at Baruch College of the City University of New York.
In an interview, the academic explained that the first is the age structure of the Hispanic population, "which tends to be younger in a greater proportion in the ages under 18, which does not make young people eligible to vote", and the second is immigration status, which limits voting to countless people in the community.
Cordero-Guzmán commented that in 2014 Latinos were 17% and by 2018 20% of the electorate, respectively, "and although now they are almost a third of the population, they represent a fifth of the electorate."
"However, between 2014 and 2018 the participation of the Latino electorate increased and it is a trend that is projected to rise into the future," he concluded.
A laconic cry
Taquitos, tequila and piñatas, as well as the Day of the Dead festival and the Cinco de Mayo celebration, have long been amalgamated in the cultural identity of the Big Apple, however, "there is no institution in New York that explore Mexican culture in a broader way, "said Juan Aguirre, executive director of the Mano a Mano Organization: Mexican Culture Without Borders.
In an interview, Aguirre urged Mexicans living in New York City to create a cultural center and museum that explores Mexican identity and culture. "I mean the creation of a strong institution: big; because here, in the United States, Mexican culture is very important ".
The Mexican leader explained that to carry out these projects, resources and support are needed from many instances, not only at the political level. "The truth is that there are not enough resources for cultural institutions of Mexican origin in New York," and urged the council to take action on the matter.
He also explained that within the Mexican community there is a great brotherhood, which helps to disseminate and promote culture, "but there is no unit that gives strength and political leadership to Mexicans in New York City."
The exercise of politics
An economist by training, originally from Mexico City, raised on both sides of the border, activist, migrant, and former executive director of Organización Mixteca, Rodrigo Camarena is a Democratic contender for the 38th District of Brooklyn and is convinced that in the Big Apple, "People should have the right to affordable housing."
The candidate for councilor, highlighted in an interview the importance that all people eligible to vote do so, "especially those who historically have not participated. In this city there has not been a Latino representation in political positions such as the mayor's office ".
When talking about his work plan, Camarena said that a priority for him and his team – in addition to the housing issue – is to urge a comprehensive educational system for New York City, since the current one segregates students.
"For future generations to succeed, we must have equity of opportunity and equity of achievement. It is not valid that year after year we see the same level of educational failure in African-American and Latino communities, something tells us that the system is failing so that students obtain equitable achievements, "he said.
He concluded that this lack of achievement translates into "a low rate of graduates from universities and specialized colleges, in addition to low-paid jobs."
-This article has been produced as part of the Center for Community Media's Elections Reporting Fellowship.

eldiariony.com
Eddie is an Australian news reporter with over 9 years in the industry and has published on Forbes and tech crunch.