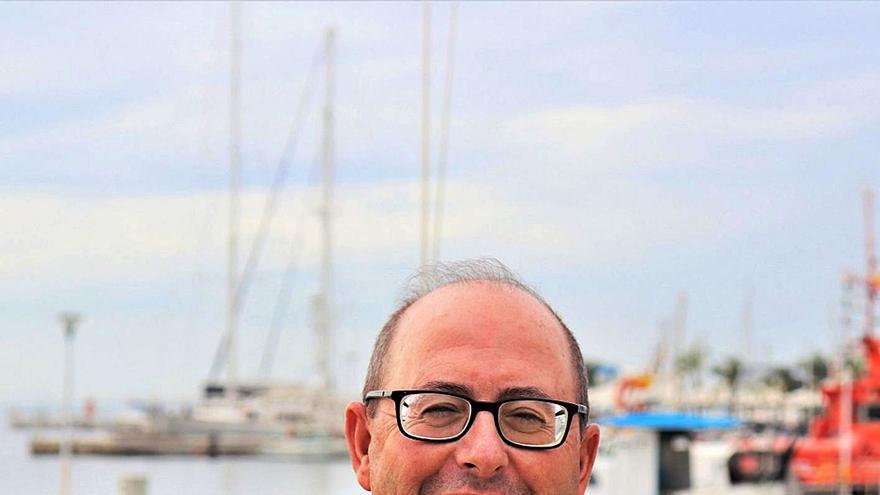 The multi-year plan for demersal fishing was launched in 2020 in the midst of the pandemic. Why don't they see it viable?
The plan was published in 2019 and they transcribe it to the member states so that within the general framework established by the regulation they can make a decree. The European framework gives some limitations and in Spain it is much more restrictive than the regulation. In the Mediterranean, in the multiannual plan, fishing activity is penalized, each year it is necessary to reduce 10% of the effort. The average work in Spain is 218 days a year for 12 hours, and each year it must be reduced to 40% in 2025.
And that supposes …
That the Spanish fishing fleet comes to work an average of 5 or 6 months a year. There is no economic and business viability to support the company by working five months a year because imagine that I have a mortgage of half a million euros to pay for a ship and every month I pay a bill of 6,000 euros and I can only work six months a year, then the rest of the year, who assumes the mortgage? With this, in the end there will be no generational change and from 2023 we will notice a drop in ships.
What impact does the plan have on the activity?
The secretary general has the roadmap done, and in this way in one or two years 90% of the fleet will be loaded. He's making a covert reconversion plan to destroy it. It is already leading us to dock because the fishing activity in the Mediterranean has differentiated us within the fishing ground. The regulation says that it is necessary to reduce a 10% of species subject to this plan such as hake, red mullet, red shrimp. They tell us that of those 120 days only x days can be done by depth, but of course, we go to what is in the market.
Together with other brotherhoods, he filed a lawsuit against the order for the impact it would bring. How will it affect Santa Pola?
In Santa Pola the fishing sector is the main activity and we speak of more than 3 million euros each year of losses. In this last year we had a 20% drop in income. With this resource, we ask for the precautionary stoppage of the order and that it be debated and supported by socio-economic studies, which always have to be supported and really do not have it. They have proposed a measure without knowing the impact.
What have you raised?
We see that the regulation is more flexible than the Spanish regulation. This regulation is applicable to all member states with a Mediterranean basin. What happen? In Italy, for example, they work 365 days a year, 24 hours a day. As they have to reduce 10% of the 365 is not the same as reducing the 218 that Spain has. This is what I tell the State, that we do not understand that it penalizes us for having been more respectful.
What other limitations do you find?
Spatial-temporal measures could have been adopted since we reduce days and effort. Minister Luis Planas made a commitment not to reduce activity from 10% to 8.3% in 2021 in exchange for ships replacing their fishing gear. But the minister, in addition to more restrictions, applies to us now that we have to change the arts. And then all ships do not have the same days, there are those who have reduced activity by up to 30% because it is counted based on the historical data from 2015 to 2018.
Is the sector going to be compensated in any way?
The secretary general said that there will be no financial compensation for the reduction, although the regulation says that there must be a minimum threshold of days for companies to be profitable. On the other hand, with the pandemic we had about 13,000 days left and this year they do not compensate us that we have more to continue working, they are not accumulative.
Can international competition change and jeopardize the «Peix de Santa Pola» brand?
Spain is a large consumer of fish and shellfish and what we do not contribute will come from third countries such as Turkey, Algeria or Morocco. If they only let me take one kilo and I need five, I will have to import four. And it probably does not have control in fishing activity, traceability and more sanitary controls. Today more than 60% is imported, but the percentage would increase much more.
The pandemic also brought a crash in the price of seafood. He is recovering?
Seafood has had an impact of even 70% in value and price. With the bars open we have not been open for a long time, which are the ones that most demand the product. Since they opened part-time we have had an increase of 10%. Hopefully the value increases a bit.

www.informacion.es
Eddie is an Australian news reporter with over 9 years in the industry and has published on Forbes and tech crunch.