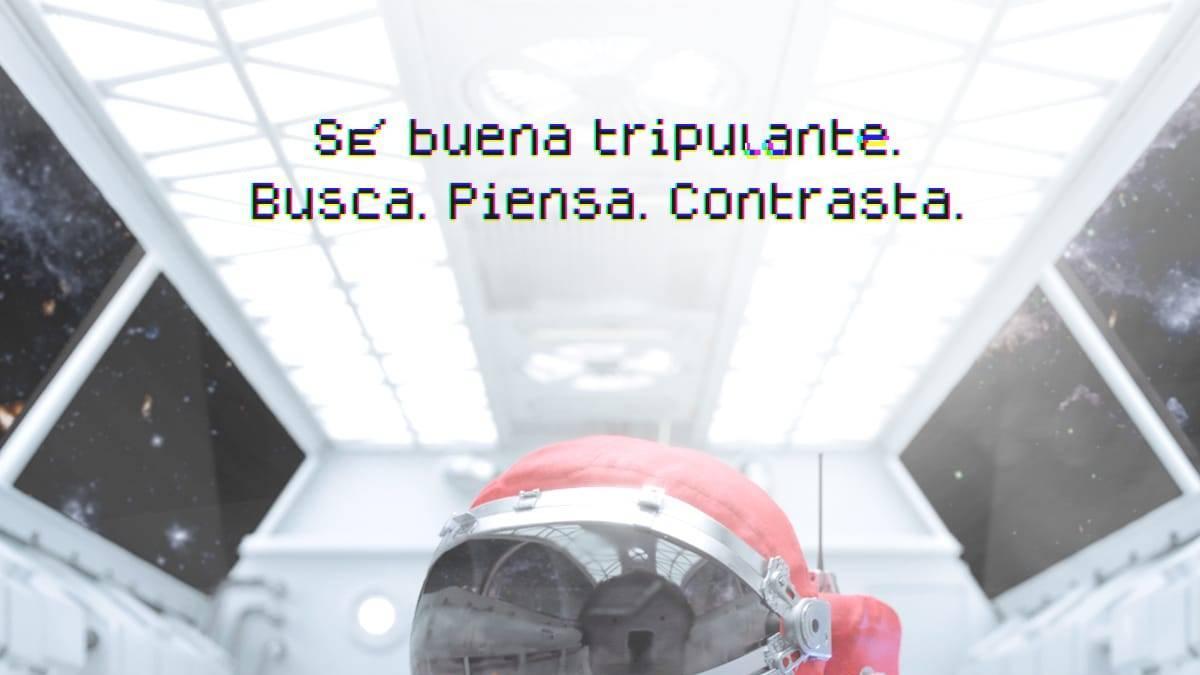 The Department of Innovation, Universities, Science and Digital Society has launched a campaign against spread of hoaxes and biased news among adolescent audiences, in order to promote a good use of technologies and favor digital and media literacy.
The councilor, Carolina Pascual, has indicated that "the technological revolution, the constant development of information and communication technologies (ICT), and especially the growing internet expansion in all areas, our way of communicating, informing ourselves, educating ourselves, accessing leisure and culture and even our way of relating to each other has completely changed ".
Among the youth, he indicated, "we can find that they have a great handling of the devices but they also need develop digital literacy skills and media so that a gap of misuse of ICT does not open ". In this sense, Pascual has indicated that, according to a study carried out in Spain, "86 percent of people have difficulties to distinguish false information from true", so it is necessary that from the administrations "we bet to get a better digital and media literacy ".
Likewise, the general director of Fight against the digital divide, María Muñoz, has indicated that "the solution is to work so that the people acquire a more critical sense with online content, so that they are less likely to believe and spread falsehoods, which leads to misinformation. "
For this reason, he stressed that "media literacy, understood as the ability to access, analyze, create and act using all forms of communication, has to count on youth as key agent in the fight against hoaxes. We must take advantage of their familiarity and their ability to adapt to the digital environment to promote their role as key agents in the fight against hoaxes in a closer environment ".
"Be a good crew member. Search. Think Contrast "
The campaign, "Be a good crewman. Search. Think Contrasta ", is based on a well-known video game, very popular with young audiences, which consists of searching for" impostors "within an environment of spaceships. In this case, the so-called impostors are those people who share or spread hoaxes and the campaign shows how they are "expelled" from the ship when the falsehood is detected.
The objective pursued by the Department of Innovation is "train responsible people digitally, so that before believing or spreading certain information, they are aware that it is important to contrast it and find out its origin ".
The campaign will be broadcast on those social networks in which young people share information and play video games, in order to reach this audience and propose positive responsibility behaviors in relation to the information they receive and transmit.
The content of the campaign will also be hosted on the sebuentripulante.gva.es website where, in addition to the audiovisual content, there is also a quick guide of good and good crew and some downloadable 'stickers' of the protagonists of the videos.

www.informacion.es
Digsmak is a news publisher with over 12 years of reporting experiance; and have published in many industry leading publications and news sites.