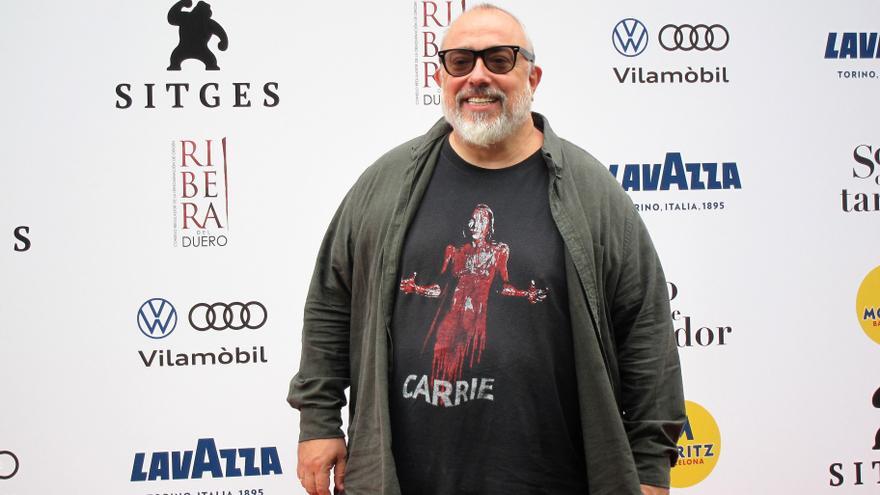 The thriller and comedy continue to be the favorite genres of Spanish cinema. Alex de la Iglesia, Alberto Rodríguez, Oriol Paulo o Cesc Gay are some of the directors who plan to release a film in theaters in 2022.
These are some of the most anticipated titles, some of them postponed from 2021 due to the pandemic and the accumulation of premieres.
'By the Hair: A Story of Self-Esteem' – February 4
The director of films such as 'Losing the North' and series such as '7 Lives' and 'Aída', Nacho G. Velilla, he elaborates his new comedy from a reality that affects more than 500,000 people a year in Spain; are the hair tourists who travel to Turkey to get grafts and who in this film give life Carlos Librado, Antonio Pagudo and Tony Aguilera.
'Emperor Code' – February 25
The director of the series 'Hierro', Jorge Coira and Jorge Guerricaechevarría, Head scriptwriter for directors such as Álex de la Iglesia, Daniel Monzón and Calparsoro, come together in this espionage thriller that reflects the most hidden side of power in Spain and starring Luis Tosar.
'Official competition' -25 February
Argentines Mariano Cohn and Gastón Duprat ('Illustrious Citizen') sign this comedy produced by the Spanish Mediapro. A billionaire businessman (José Luis Gómez) wants to make a film that leaves his mark and for this he hires the best: the eccentric director Lola caves (Penélope Cruz) and two renowned and antagonistic actors, the Hollywood actor Félix Rivero (Antonio Banderas) and the radical theater actor Iván Torres (Óscar Martínez).
'Malnazidos' – March 11
Zombies in the Spanish Civil War. Javier Ruiz Caldera ('Anacleto, secret agent', 'Phantom Promotion') directs this action and adventure film based on the novel 'Night of the Dead of 38' by Manuel Martín Ferreras, with a choral cast headed by Miki Esparbé, Aura Garrido, Luis Callejo and Álvaro Cervantes.
'Camera Café, the movie' – March 18
The most beloved office workers on Spanish television make their leap to the cinema with Ernesto Sevilla making his directing debut and captaining a team of actors such as Arturo Valls, Ana Milan, Carlos Chamarro, Joaquin Reyes, Carolina Cerezuela, Marta Belenguer, Alex O'Doherty, Manuel Galiana, Ingrid García-Jonsson or Ibai Llanos.
'Venicefrenia' – April 22
The growing tourist invasion that Venice has suffered in recent decades has inspired Álex de la Iglesia's new horror film. A group of Spanish tourists -among them Ingrid García Jonsson, Silvia Alonso or Goize Blanco– you come to Venice with the intention of enjoying the beauty and attractions of the city without suspecting that you will have to face the wrath of the Venetians.
'Father there is only one 3' – July 15
For the third consecutive summer, Santiago Segura will enliven the box office with a new installment of this family comedy. After the eventful trip to Asturias in the second installment, the plot now focuses on the Christmas holidays and Antonio Resines joins the cast in the role of grandfather, along with Santiago Segura, Toni Acosta, Leo Harlem, Silvia Abril or Loles León.
'I'm going to have a good time' – August 5
A romantic musical with songs by Hombres G directed by David Serrano ('Football days', 'I can't get up today') and starring Raúl Arévalo. The story begins in September 1989, two elementary school boys are united by their obsession with Hombres G. Twenty-five years later they meet again.
'Tadeo Jones 3' – August 26
The most famous archaeologist in Spanish animation travels to Ancient Egypt in the third installment of the cinematographic saga directed by Enrique Gato, which promises to be more visually ambitious and whose content has not yet revealed many more details.
'Model 77' – September 23
Alberto Rodríguez's new film ('The man with a thousand faces', 'The minimal island') is a story of friendship, solidarity and freedom, inspired by real events and set in the Spain of the Transition, in the Modelo prison in Barcelona, ​​with Miguel Herrán and Javier Gutiérrez as protagonists.
'On the Margins' – September 30
Juan Diego Botto debuts in film direction with the help of Penélope Cruz and Luis Tosar leading a cast that also has Aixa Villagrán or Adelfa Calvo. A thriller that takes place in 24 crucial hours in the lives of three characters and that talks about personal relationships and affection as the engine to move forward.
'God's Crooked Lines' – October 7
After the series 'The innocent' or the movie 'During the storm', Oriol Paulo adapts the famous novel by Torcuato Luca de Tena, the story of Alice Gould (Barbara Lennie), a woman who is admitted to a mental hospital and claims to be a private investigator but, according to the doctors, is an obsessive paranoid who has attacked her husband.
'Stories not to tell' – October 28
Cesc Gay With the help of a first-rate and massive cast in which names such as Chino Darín, Antonio de la Torre, Javier Rey, Anna Castillo, Maribel Verdú, José Coronado and Javier Cámara stand out, he resorts to comedy by chapters in his next film, five stories with an acid and compassionate look on the inability to control our own emotions.

www.informacion.es
Eddie is an Australian news reporter with over 9 years in the industry and has published on Forbes and tech crunch.