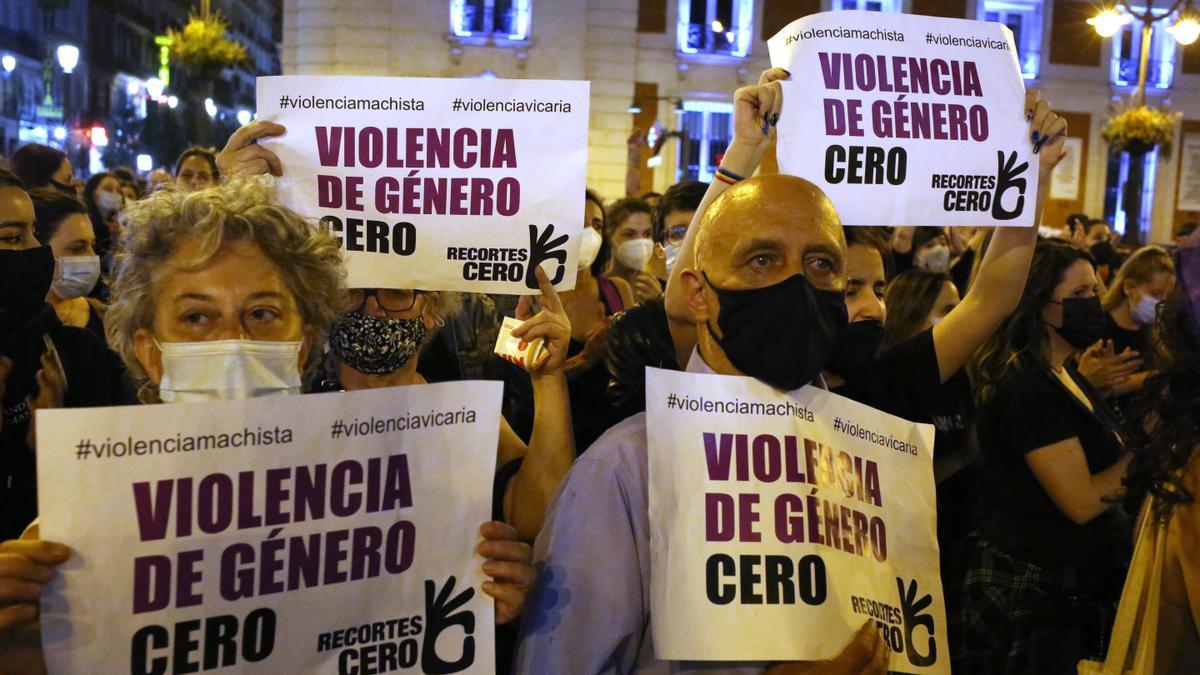 The State Attorney General's Office numbers 47 (two more than the Executive) women murdered in 2020 by gender violence, to which are added other 46 "very serious" attacks with risk to life or limb, according to the Memory of the State Attorney General presented this Monday, September 6 at the beginning of the judicial course.
Regarding those murdered, the number has been reduced by 20 percent compared to those registered in the previous year, a total of 59 and the Prosecutor's Office also highlights that more than 75 percent of the murder cases occurred outside the capitals.
Of the total number of deceased women, only seven had filed a complaint – less than 15 percent – and in 57 percent of the reported cases, no protection measures were agreed or they were directly archived because the victim availed himself of his right not to testify. In addition, in two cases these measures or the penalty of removal were violated, while in another the sentence had already been served.
The children of these women were also victims of gender violence. Thus, there were three minors and one adult who died at the hands of their parents, five who were seriously injured and 28 orphans.
0.0079% false reports
During the health crisis, there were fewer complaints of sexist violence, 0.89 percent less, although in the first month of confinement they plummeted by 50 percent. Of the total, 0.0079 percent of the complaints made were false.
Regarding protection orders, 71 percent of those requested were granted, increasing the number of telematic control devices by 40.7 percent. The Prosecutor's Office presented 49,241 indictments -15.3 percent less than in 2019-, registering the greatest decreases in urgent proceedings and speedy trials.
Despite this, prosecutors attended 4.63 percent more trials than in the previous year and in most cases (74.6 percent) there was a conviction, in 59.1 percent of them for conformity. 10.25 percent of the women availed themselves of article 416 of the Criminal Procedure Law (LeCrim), which allows not to testify due to family ties, 3.14 percent less than the previous year.
Victims of trafficking
Women were also victims of human trafficking. In 2020, 470 victims of sexual exploitation were identified -227 at serious risk-, of which 95.53 percent were women. Sexual exploitation was the main motive for trafficking crimes detected last year (75.21 percent), followed far behind by labor trafficking (19.75 percent), for the purpose of committing crimes (5.12 percent). ) and for begging (1.70 percent).
In total, 136 legal proceedings were initiated, of which 117 have given rise to follow-up proceedings. 437 people of different nationalities are investigated and 41 indictments have been made, 34 for trafficking for sexual exploitation.

www.informacion.es
Eddie is an Australian news reporter with over 9 years in the industry and has published on Forbes and tech crunch.