Santiago Pedraz, judge of the National Court, has agreed to take statements from almost a dozen former ETA leaders for the murder of Judge Francisco Querol, perpetrated with a car bomb on October 30, 2000 in Madrid. According to an order issued last Friday, the magistrate admits to processing a complaint filed by the Dignity and Justice Association to clarify an attack in which, in addition to Querol, his driver, Armando Medina, lost his life; the national police officer Jesús Escudero; and an EMT driver, Jesús Sánchez. Another 30 people were injured.
Pedraz orders that "the declaration of all the defendants", who were part of the zuba or executive committee of the terrorist gang at that time, be practiced. Dignidad y Justicia points in its complaint to the then head of the Madrid command, Gorka Palacios, as well as Ignacio Miguel Gracia, aliases Iñaki de Renteria; Juan Carlos Iglesias, Gaddafi; Javier Garcia, Txapote; Juan Antonio Olarra, One; Ainhoa ​​Mugica, Olga; Asier Oyarzabal, Baltza; Mikel Albisu, Mikel Antza; Vicente Goicoechea, Willy; Ramón Sagarzazu, Ramontxo; and María Soledad Iparraguirre, Anboto.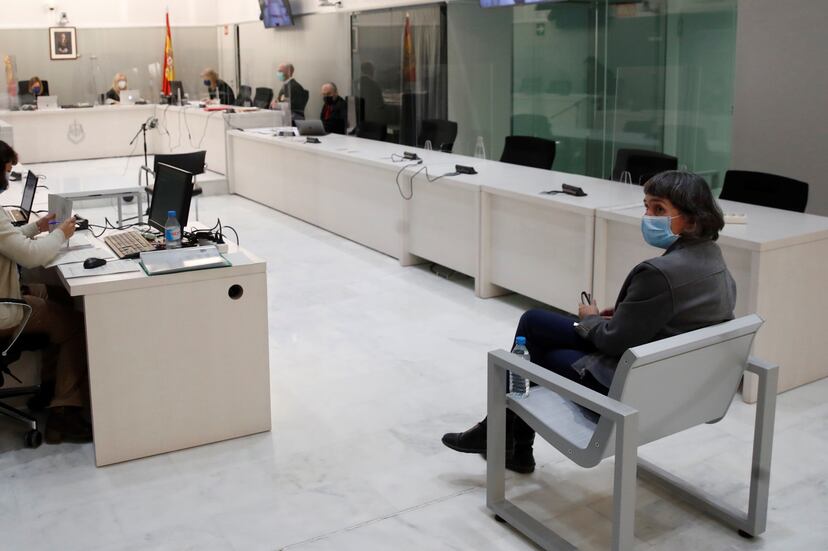 With the support of the public prosecutor's office, the judge of the National High Court has also demanded that the Police and the Civil Guard report, based on the data they have, of "the composition name by name of the entire command structure of ETA, intermediate and superior of the own Zuba or executive committee at the time of the facts (…), specifying the different apparatuses in which each one of the defendants was integrated "at that time. Pedraz expresses his "special interest in the military, political and logistical apparatus. Or the device by means of which, and regardless of its name, effective coverage and support had been given to the command Madrid, making possible the effective clandestine presence and its criminal operation ".
The instructor of the National Court intends to find out who was involved in "the achievement and successful clandestine introduction to Madrid of the large amount of explosives from the car bomb that would be detonated on October 30". Pedraz is also interested in the "modus operandi of ETA's internal management and decision-making mechanisms in its Zuba, in relation to the criteria for the supply of weapons and materials ", to determine how the orders and instructions of the leadership were transmitted to the commands and the" logistical operation "About explosives.
Likewise, the judge asks the General Information Commissary to examine the stamps relating to ETA delivered by France "in order to determine whether there is a documentary trace of the organic meeting held between the leaders of ETA and the members of the command that was prior to the murder of magistrate José Francisco de Querol ".
What affects the most is what happens closer. To not miss anything, subscribe.
Subscribe

elpais.com
Eddie is an Australian news reporter with over 9 years in the industry and has published on Forbes and tech crunch.