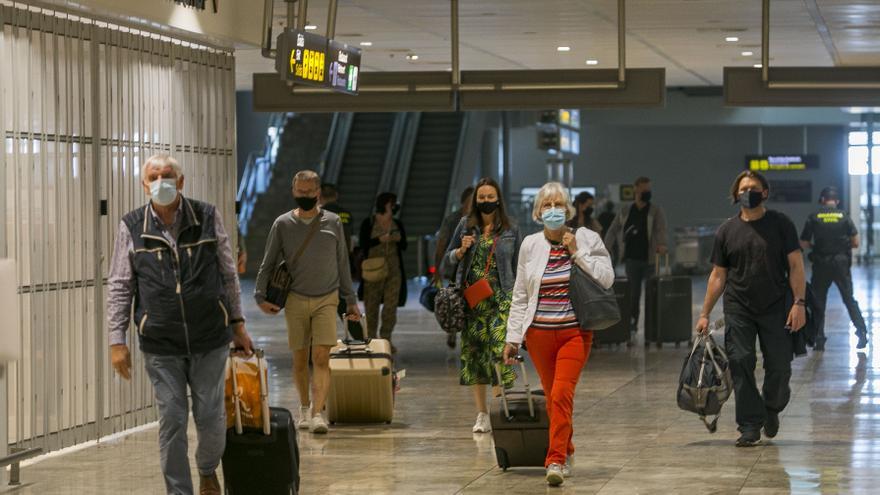 The penultimate. The Dutch government this week has expanded its list of safe European countries to which you can travel for tourism, including Germany and Italy, but it is keeping out important holiday destinations for the Dutch, such as Spain, with the exception of the Canary Islands and Balearics. The Netherlands does not prohibit travel but requires travelers arriving from orange areas to show a negative PCR performed with a maximum of 72 hours and recommends that they undergo a 10-day quarantine, which can be reduced to 5 days if they get a new one. PCR with negative result. Another blow to the tourism sector of the Valencian Community, which until the pandemic crisis received 600,000 tourists every year, of which 350,000 chose Costa Blanca. The airport has direct flights with Amsterdam, Rotterdam, Eindhoven and Maastrich.
The Dutch Foreign Ministry stresses that "in many European countries there is a constant decrease in coronavirus figures"and" this makes vacation travel to more and more countries possible, "though he emphasizes," once again, that traveling at this time has certain risks. "As of this Thursday, travel tips for eight European countries will pass from orange ("only necessary trips"), to yellow, which reminds that there is a security risk, but allows tourist trips.
This list includes Germany, Italy, Luxembourg, Norway (except for some regions), Austria, Poland, Slovakia and the Czech Republic, which are added to the European countries that were already considered safe, such as Portugal, Malta, Hungary, Bulgaria, Iceland , Finland, parts of Greece and Romania.
Therefore, several important holiday destinations for the Dutch remain in orange and are left off the list, such as Belgium, France (only Corsica is included), Spain (the entire peninsula, except for the islands Canary Islands and Balearic Islands) and the United Kingdom.
Traveling to a country marked in yellow also means that travelers and nationals of those countries no longer have to present a PCR negative pIn order to enter the Netherlands, they do not have to undergo a 10-day quarantine upon arrival, but this does not mean that those countries apply reciprocity with the Netherlands.
The Valencian Community received 592,392 tourists from the Netherlands every year, a country for which the Community is the fifth national destination, with a share of 16%, almost equal to Andalusia and the Canary Islands. The Dutch tourist stays an average of 9.1 days, makes an average daily expenditure of 112.9 euros and only 7.7% travels with a tourist package. 90% access by air and 9.9% by road. Stays in: hotels (40.3%), family and friends' home (20.9%), second residence (16.8%) and rental housing (17.5%). The main reasons for the visit are: leisure (90%) and business (5.7%). The third quarter of each year accounts for 34.4% of trips, below the 37% average for foreign markets. 50.3% are destined for the province of Alicante and 47.3% that of Valencia.

www.informacion.es
Eddie is an Australian news reporter with over 9 years in the industry and has published on Forbes and tech crunch.