When to John Ford they asked him what cinema was, he said Ver andar a Henry Fonda. For the rest, including Orson Welles, it was watching him breathe and his silences, few more eloquent than his own. Billy Wilder learned the toque Lubitsch and improved his ability to circumvent censorship with ingenuity; Rita Hayworth redefined the laws of time, frozen to see her unsheathe her black glove. All it took was a gesture, a look, a shot. A subtle and simple art that, however, enveloped everything.
The greats of classical cinema have disappeared decades ago, but their immortal legacy lives on as a kind of spell that seduces different generations. Some grew up watching John Wayne
conquer that land where God placed the West; others, with the elegance of Cary Grant and Audrey Hepburn playing cat and mouse. Some were not even born, but succumbed to the power of iconic stories; of a magic that, even with its trick revealed, continues to have interest and validity.
Enrique Herreros, friend of golden Hollywood stars and promoter of several of his iconic premieres, he is able to recite in order the films awarded with an Oscar in the fifties, but modern cinema does not "interest him", Meryl Streep bores him and believes that the interpreters, now, "are not stars but normal people disguised as actors."
«When I saw 'Tiburon', which I premiered on Gran Vía and Lope de Vega, I realized that Spielberg and Lucas had loaded the cinema with special effects. At Easter I saw 'The ten commandments', by DeMille, from '56, and when I see that waste of people passing the Red Sea and now I see 'Gladiator', that everything is painted … I can't ", confesses the nonagenarian writer from his trench Madrid, intangible heritage full of archives and experiences.
Like him, a growing community of film lovers gave up decades ago the films that are released every Friday in the big theaters and subscribed to the classics under the conviction that any past time was better or, at least, freer , more creative, more refined. A black and white universe where Johnny Farrell could slap Gilda without an information poster warning of the aggressiveness of the scene. A collective captivated by the power of word of mouth, which fully entered thanks to the showcase that was TVE and the video store, and which follows its trail through platforms such as Filmin or podcasts such as 'Midnight Cowboys'. Also in specialized publishers such as Notorious, Hatari! o Flint and programs such as La 2's 'Classic Film Days' or the 'Classics' that José Luis Garci recovers every Friday at Trece José Luis Garci, disarming, with as much genius as verbiage, timeless films with a legion of teachers and experts.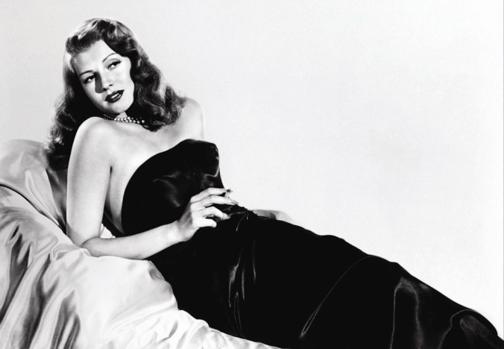 Great stories don't die and there aren't any better than those of classic cinema. Because of their plot, artistic and technical complexity, because of the universality of their themes, because of the talent they treasure and the magnetism of their stars. It is a perfect product. And now, for the first time, those thousands of classics are just a click away. Never so far, never so close.
«It is the best of the possible cinemas. Who has surpassed Ford? What actress is prettier than Maureen O'Hara, Ava Gardner or Rita Hayworth? ", Sums up Rosa Belmonte, ABC columnist and one of Garci's signings for Friday night. «They are good and usually old movies. Contemporary cinema has to run a lot to catch up, despite the technical advantages, "says the Murcian writer, not very interested," even if I see it ", in titles from the seventies.
Loss of innocence
Facing the pyrotechnics of superheroes, Rick waiting on the 'Casablanca' airstrip with a broken heart and the calm of a bomb defuser. As an antidote to excess, The Duke leaving the tavern with a Winchester rifle slung over his shoulder. Black and white and technicolor as correctors of digital effects that are often irritating, almost always artificial. «The cinema was a refugeof many people that he had no other things to dream, to live, to enjoy, "he says. Eduardo Torres-Dulce, former state attorney general, author of 'The Murder of Liberty Valance' and honorary member of EsRadio's 'Midnight Cowboys' gang.
For the expert, who does not give up his visit to the rooms several times a week, cinema has lost its notion of entertainment, which is what it was conceived for. "It has become much more transcendent, more political, more social, for good and for bad. Now it is much more complex and the viewer has lost his naivety, the innocence to face what they tell him in the cinema; he questions certain things because he understands that they are too elementary. Then they see things as basic as superhero movies, which my friend Luis Alberto de Cuenca loves but to which I do not find any sense ", says Torres-Dulce.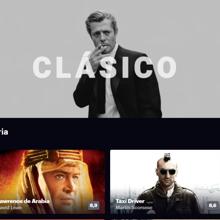 Perhaps a current viewer will be unable to believe the rudimentary elements that in his day forged the epic of Charlton Heston as El Cid, but no one is immune to the final despair of Kirk Douglas in 'The great carnival', with a theme so topical that perhaps it should give thought to many media. «They have survived the weight of time, they have overcome the wear and tear of expectation and the disinterest of distance. There are many classics that tell us about our time more accurately and lucidly than many recent films», Reflects Jaume Ripoll, co-founder and editorial director of Filmin, the Spanish platform that has been betting on classic cinema for 15 years as a mainstay of its catalog, in which 'The indiscreet window', 'The godfather', 'Taxi driver stand out ',' The 400 blows' or 'Con faldas a lo loco' as the most viewed titles. Both Filmin and TCM choose their products carefully to attract a new audience to this exquisite inventory. "The fact that there are more and more platforms or podcasts helps to give visibility and generate that curiosity in many young people who did not know these films before," says Marta Alonso, head of programming for the thematic channel in Spain.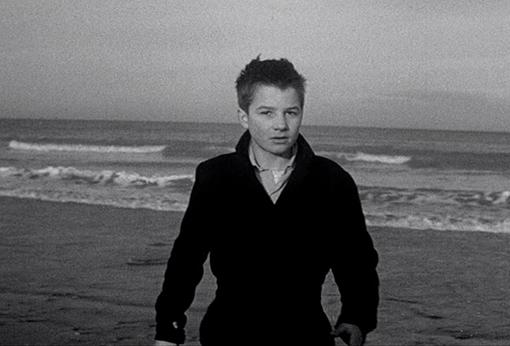 Orphaned of premieres during the pandemic, reruns of classics filled the void of novelties in movie theaters and, to the surprise of many, paid off. Some movies even made it into the top ten or twenty most watched titles. For Torres-Dulce, "leaving aside the National Film Library, which fulfills its function", if a cinema were to open in Madrid that exclusively screened classic films, they would be as successful as "those of La 2". The data confirms it. One of the last films broadcast in 'Days of classic cinema', directed by Gerardo Sánchez, was 'Frienda 'by Stanley Donen, which recorded a 4.3 percent screen shareto two Mondays ago, exceeding the chain average that night by more than one point. The most watched film of this year was another starring Audrey Hepburn, a magnet for audiences and older men, who in September recorded a 5.4 share, almost doubling the monthly average of La 2 y with more viewers, even, than some TVE night.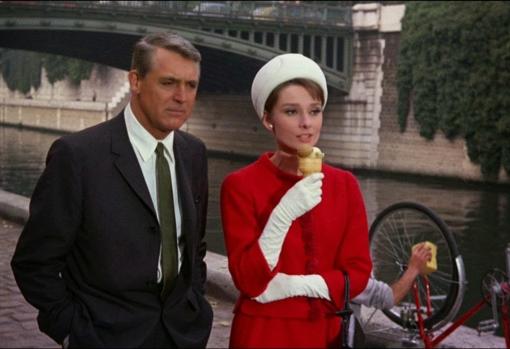 A spare life
«Classic cinema is not necessarily in a mausoleum nor is it in an archaeological excavation of Tutankhamun's own or in a museum in which it is admired from a certain distance, but it is alive, "says the former State Attorney General, who is comforted that the intergenerational public that consumes these cult contents does not let yourself be trained with respect to fashions and avant-gardes and choose freely.
For many novelties that exist, there is no greater claim than the past. There is no legal drug that moves more money in the world than nostalgia. Neither one that leaves such a deep mark or creates such addiction, although for some like Nacho Rozas, director of the podcast 'La Trinchera', that new generations succumb to the charm of stars that could sound, by time, chimerical gods, it is more a "Rise of imposture" than true melancholy. «The 'classic addicts' are those who do not stop seeing the world as if it were a movie. A bit bohemian and dreamy, as Julio would say [Iglesias]. Maybe some romantics. Age does not matter, as in love ", defines the also young film columnist in 'La Iberia'. What has been the spare life that Garci used to say.
«Retro is fashionable. After a time of Adamism and iconoclasm, the value of the canon begins to be recognized again, "says David Felipe Arranz, philologist and professor at the Carlos III University of Madrid, who quotes the poet Samuel Taylor Coleridge to ensure that" we believe in classic film stories because we want to believe in them and because we decided to suspend the laws of the rational, but not those of the plausible, what could happen ». Be that as it may, novelty or custom, as Torres-Dulce says, "the avant-gardes are always welcome because they break the mold, bring freshness, but the return or compatibility with the classics happens over time."
Classic film lovers, defenders of that romantic redoubt in which Paul Newman still owned the bluest gaze in the world and Elizabeth Taylor the most violet, have more and more weight, but they are still an exclusive niche in a world of masses. "A bubble", clarifies Belmonte. They cling to a cinema that, unlike the current one, is not quickly forgotten. «The new generations 'connect' with classical cinema if someone makes a recommendation or selection before them, although paradoxically its access is easier. Before, you had to look for a movie with courage, it was an exciting adventure that could take you years, now no longer ", says Arranz, collaborator of the program 'Sequences in 24', recently awarded for its cinematographic diffusion.
Others, like Guillermo Balmori, cinematographic historian and founder of Notorious Ediciones, consider that, thanks to the TVE school, "a hobby was created unparalleled in any other country. Spain is the country with the most love for classic Hollywood cinema», Sentence. He says it conscientiously, because he advised some 'major' in several classic film collections and managed 'The essentials', the film library of El Corte Inglés.
Classic cinema is still a factory of dreams, almost as much as of broken toys. An infinite memory box that, even today, has the power to transcend memory and add followers. Despite time and the ephemerality of fashions. Like that scene from 'The Third Man' in which Carol Reed's fingers, pretending to be those of Orson Welles's Harry Lime, are struggling to grasp the lid of the Vienna sewers. Out of sheer determination, like his last bastion.

www.abc.es
George is Digismak's reported cum editor with 13 years of experience in Journalism