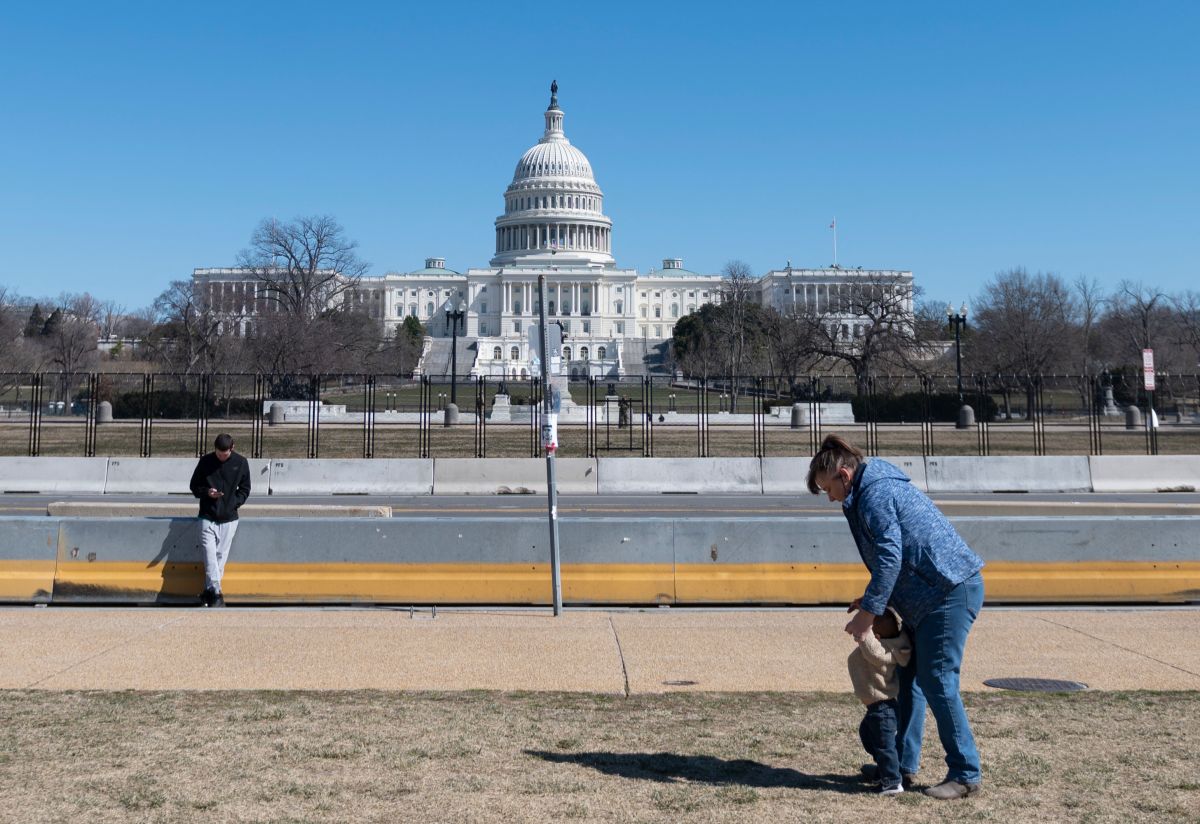 The proposal seeks to prevent families from being hit with a surprise tax bill.

Foto:
ANDREW CABALLERO-REYNOLDS / AFP / Getty Images
The Senate approved a version of the coronavirus stimulus package on Saturday that is slightly different than the one approved by the House of Representatives. Senate Democrats Agreed to Lower Additional Unemployment Assistance to $ 300 a Week but they decided to extend the payments until September 6.
They also included a provision to waive taxes on the first $ 10,200 in unemployment income for those who earned less than $ 150,000 in adjusted gross income in 2020.
The tax exemption on the first $ 10,200 of Unemployment Insurance income is intended to prevent families from being hit with a surprise tax bill at a difficult time for many.
In 2020 around 40 million Americans collected unemployment insurance benefits, according to research conducted by The Century Foundation.
Benefits, including the additional $ 600 per week from Federal Pandemic Unemployment Compensation and the additional $ 300 per week through the Lost Wage Assistance program, are considered tax-paying income. If you received unemployment benefits in 2020 and this year you can choose to have 10% of your benefits withheld to cover federal taxesBut less than 40% of beneficiaries appear to have done so in 2020, according to the document.
Last year some states did not offer workers who received unemployment benefits the option of withholding a portion of their earnings to pay taxes.
Who does the proposal help?
Partial tax forgiveness can ensure that millions of people who have to mail their aid checks back to the IRS can buy food, pay rent and their bills.
The bill passed the weekend in the Senate will allow you to reduce up to $ 1,020 dollars in tax obligations, increasing your tax refund or reducing the amount you owe the IRS. People who have more than $ 10,200 in unemployment income in 2020 will continue to be taxed by the rest of the benefits that for some people, what could originate a new invoice in the payment of taxes depending on the amount they generated during 2020.
Related: Why Hispanics are the group that feels hardest hit in their finances by the coronavirus pandemic
For example, if you had about $ 20,000 in unemployment benefits in 2020 and that was your only source of income for the year, your first $ 10,200 would be tax exempt. The remaining $ 9,800 would be taxable, but you would also be subject to the standard deduction of $ 12,000 and probably would not owe any tax.
But if someone else had the same amount of unemployment income but also worked for part of the year, you could end up paying some kind of tax on your profits, depending on your level of income you earned.
If you receive a child tax credit, your tax amount could be changed. This change will benefit middle-class households the most.
Related: The IRS is sending out payments of $ 3,061 on average for tax refunds
Even though the new coronavirus relief law passes this week, it will take several weeks for the Internal Revenue Service (IRS), the Treasury Department and tax preparers to enforce the new rules.
This means that if you had unemployment income in 2020, it is better that you wait to file your tax return and in case you have already filed your return you will have to send an amended return, but you will have to wait until the stimulus bill becomes law.
You may be interested:

eldiariony.com
Eddie is an Australian news reporter with over 9 years in the industry and has published on Forbes and tech crunch.