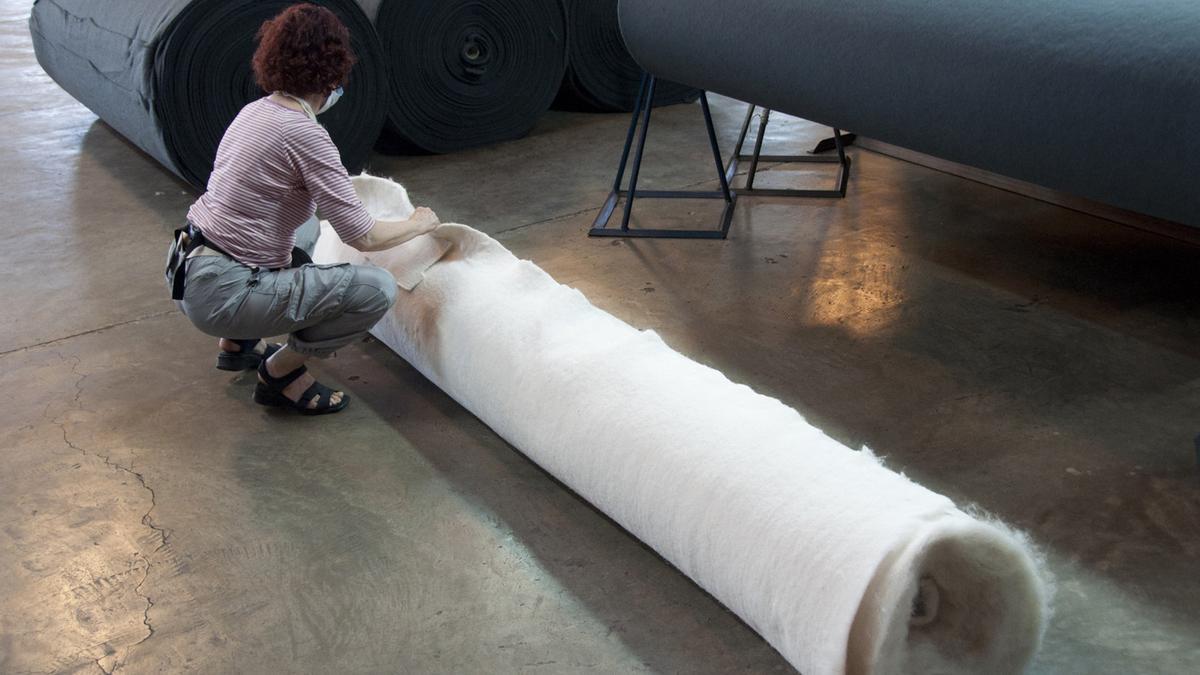 Wood pulp, corn, sugar cane, orange peel, rose petals, pineapple, milk, soy or algae are part of a new generation of materials of natural origin that are used in the manufacture of sustainable garments and footwear, one more step with which fashion reduces its environmental impact.
Increasingly aware of the planet, fashion designers and textile entrepreneurs, which in a few days will show their creations on catwalks and fairs in cities such as New York, Paris, Milan or Madrid, among others, they bet on natural and biodegradable fibers that reduce environmental damage and carbon footprint.
This is the case of the Hispanitas firm, which contributes its granite with sustainable sports made with material such as "recycled cotton and rubber, polymers from corn or sugar cane", Luis Chico de Guzmán, CEO of the company that increasingly allocates more resources to innovation to protect the environment, has explained to Efe.
Another material is cupro threads, points out the Asociación Moda Sostenible España (AMSE), which is a regenerated cellulose fiber obtained from cotton waste; specifically with linter, a fiber that adheres to cotton seeds and that ended up in landfills before use to create this fabric.
Its appearance and texture are reminiscent of silk. "And like other cellulosic fibers, it has good moisture absorption and resistance to wrinkles," they explain from AMSE.
There is also qmilch, a fabric made from milk not suitable for human consumption (soggy or sour). After two years of research, it has been possible to use casein from milk to create threads with which this silk-like fabric is then woven, "although at a lower economic and ecological cost".
With wood pulp and seaweed, 'seacell' is created, a biodegradable fabric like 'orange fiber', a textile that has been generated from the waste of oranges and what firms such as Stella McCartney or Salvatore Ferragamo use in making the garments.
More leading is the silk created from fallen rose petals, a biodegradable fabric, dyed with natural pigments, whose fiber is smooth and satin.
The Spanish Carmen Hijosa is the creator of Piñatex, a fabric developed from pineapple leaves With which you can make footwear and bags as brands such as H&M, Hugo Boss and Paul Smith are already making.
It was more than 15 years ago in the Philippines when Hijosa came up with the idea of ​​using fibers obtained from pineapple residues after harvest. "This material has the same characteristics as fiber. It is very light, but strong and flexible."
By combining seaweed powder with fats from other species of algae, which are what provide resistance to water, New York designer Charlotte McCurdy has created a waterproof thread.
Other novelties is the soy cashmere, vegetable wool made from soy protein from surplus tofu production, a fiber that can be machine washed.
With the henequen -cactus of the blue agave family from which tequila is made- a fiber is built with which ropes and cords are traditionally made, but now there is a new boom in the hands of Mexican artisans who work bags, shoes, purses and articles for decoration.
And with eucalyptus wood they have experimented to create a thread, 'lyocell', with which they make draped garments such as loose trousers and outerwear with a special luster and a very pleasant touch.
Cork, bamboo or coffee grounds also serve to form the common thread of new trends in sustainable fashion and footwear, clothing that respects the environment because sustainability is no longer an option, but an obligation.

www.informacion.es
Eddie is an Australian news reporter with over 9 years in the industry and has published on Forbes and tech crunch.