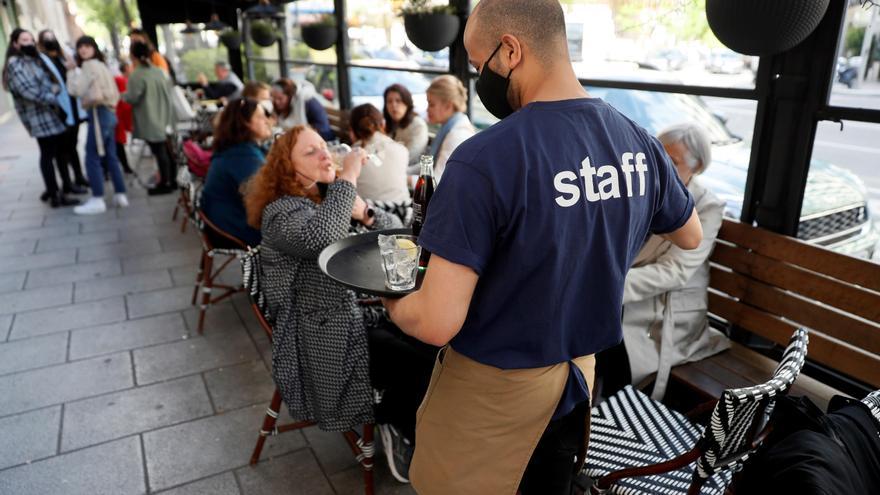 Employment in the OECD is recovering from the crisis that suffered last year and that would have been much worse without the massive recourse to temporary employment regulation files (ERTE), but it is far from the level before the shock and will remain lower by the end of 2022, although with differences between the member countries.
In its annual Employment Outlook report published this Wednesday, the Organization for Economic Cooperation and Development (OECD) estimates that the unemployment rate in the last quarter of 2022 will be 0.4 points higher than it was at the end of 2019, before the first effects of the coronavirus were felt. That means 2.84 million more unemployed.
In 2020, 22 million jobs were lost in member countries (unemployment rose to 8.8% of the workforce in April, compared to 5.3% in December 2019) and 114 million worldwide.
Quick recovery but 8 million unemployed
"Recovery is going faster than we expected and yet it is incomplete, "said the OECD Secretary General, Matthias Cormann, when presenting the report, in an intervention in which he stressed that "the pre-pandemic levels will not recover again until 2023."
Therefore, he insisted that the priority is "to vaccinate the largest number of people in the world", because the recovery will continue to be precarious as long as vaccination is uneven.
Although the figures have improved, at present there are still 8 million more unemployed in the OECD (There were 43.5 million in total in May, with an unemployment rate of 6.6%) and around 14 million people are not actively looking for work.
The countries that in relative terms have fared the worst so far are Colombia (15% unemployment in May) and Costa Rica (17.6%), since the unemployment rate there is still more than four points higher than it was. before the crisis.
A situation that contrasts with that of, for example, France or Australia, where the situation at the end of 2019 has returned.
Spain, in an intermediate situation
Spain is in an intermediate situation insofar as In which, with 15.4% in May, it had one of the highest unemployment rates in the organization, but the rise compared to the one at the end of 2019 (13.8%) was not the worst.
The study authors believe that the situation will continue to improve globally, but with notable differences between countries.
Will be far from recovering the pre-crisis unemployment level Iceland (3.2 percentage points higher), Ireland (2.3), United Kingdom (1.6), Slovakia (1.3) and Czech Republic (1.3).
At the other extreme, they will have a more favorable situation than at the end of 2019 Australia (0.3 percentage point reduction), South Korea (0.2), Denmark (0.1), Norway (0.03) and Finland (0.006).
Maintain aid for the most vulnerable
Cormann stressed that "It will be very important to correctly design policies to encourage business investment and the creation of job".
Also favor professional adaptation, added Cormann, who considers it "essential" to maintain aid for families with the greatest needs, but also to dedicate public funds to promote viable jobs in the new post-covid era with incentives to guide business investment.
The secretary general emphasized that withdrawing stimuli too early could jeopardize recovery And if what you want is to reduce fiscal costs, what you have to do is be selective and focus on the most vulnerable sectors, companies and families.
The organization dedicates a chapter of its report to the massive use during this crisis of partial unemployment devices (ERTE in Spain), with which some 60 million jobs were protected, that is, about ten times more than in the financial crisis that began in 2008.
The authors not only emphasize that these mechanisms have served to save about 21 million jobs, Rather, they emphasize that there are no indications that they have had a significant adverse impact at the moment, although they also point out that support must now focus on sectors still affected by restrictions.
At the peak of its activation, in April and May 2020, 19.9% ​​of OECD workers were covered by an ERTE, with percentages reaching 35.4% in the Netherlands, 35.2% in France, 33.3% in Switzerland. In Spain it was then 20.5%.
That percentage decreased in September of last year with the end of the confinements and restrictions to 6.7%.

www.informacion.es
Eddie is an Australian news reporter with over 9 years in the industry and has published on Forbes and tech crunch.