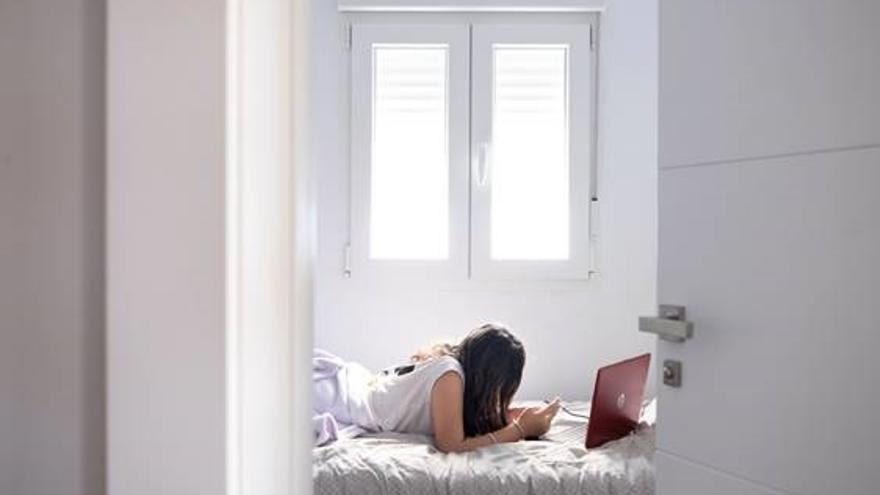 This information and those contained in this article are extracted from the book PornoXplotación (ed. Alrevés), written by Mabel Lozano and Pablo J. Conellie. The post leaves you breathless, between chapter and chapter, and forces you to take a deep breath as it ends. It urges you to read almost at once the experiences of protagonists who are on one side or the other of the porn activity: models, actresses, producers, directors and viewers, many of them hooked like a drug. And it does so without removing or putting anything to the testimony of women and men who have fallen into its nets. Like a narrated documentary; they and they speak, and prose rests on their stories.
And when you finish, you see that pornography is not harmless (In my case, I knew it before opening the book, for the years that I have been listening to Mabel and weaving complicities with her). It is not for its protagonists. Not for its "enjoyers." The former are not usually willing. Sometimes they enter under deception, similar to those that occur in trafficking for sexual exploitation; women scammed by boyfriends who end up uncovering as pimps; women determined to be models, actually hired for porn scenes or, what is the same, prostitution 2.0; young people who fall into the trap of a supposed enrichment, recording scenes that remain on line for life, violated intimacies that they think are millionaires and that with a bit of luck are resolved in a month; girls and boys, to whom they promise, for example, five scenes a month, paid at 200 euros each and who imagine that they will earn huge amounts, when they could end up destitute, by staying in this supposed occupation that is real exploitation.
And of course the spectators are not unscathed. In the book the aftermath of those who get hooked on porn, terrible psychological consequences with unfortunate family derivatives. But it should also be noted the image that pornography offers of sexual relations, unequal, perverse in their acts and in their unreality, leaving a devastating idea of ​​women in that collective imaginary-porn: submissive, with violent relationships, victim of group sex, rape … Neither these behaviors, nor these women nor these men exist and their emulation generates frustration or in the worst case leads to abuse. This, which is serious in adulthood, can be lethal if consumed during childhood, that is, if pornography becomes the school of sexuality, and no, I am not exaggerating …, the average age of initiation to its consumption is today 11 years. How do they get there, then entering portals that do not ask for documentation or have any filter and in which age does not matter, only the audience generated. For example, in the months of confinement caused by the covid-19, the portal pornhub their average consumption increased by 61%. According to the book, "this was the world's largest growth in visits to that website, only behind India, which experienced a growth of over 90%."
These teachings They could partly explain the fact that in the 21st century there are young prostitutes, who seek in paid sex what they have learned in porn, which is also paid sex. Prostitution 2.0, the latest cry where the vocabulary has also changed. Now, there is talk of webcam, sexcam o camgirls. But, no matter how modern it is, the background is the same: prostituted women, exploited women, yes, with an international character. It doesn't matter if a video is recorded in Poland, Barcelona or Colombia. Three double vees facilitate your vision in Singapore, Santiago de Chile or South Africa. The vision of abusive sexual acts. The spectrum has broadened. The prostitute, although many are the same. The prostitutes, although many are the same, and the cybernetic highways allow others to join who do not even have to walk the streets in search of fresh meat. That of pimps, although many are the same and belong to the same mafias, that yes modernized. Cyberprostitution.

www.informacion.es

Digsmak is a news publisher with over 12 years of reporting experiance; and have published in many industry leading publications and news sites.