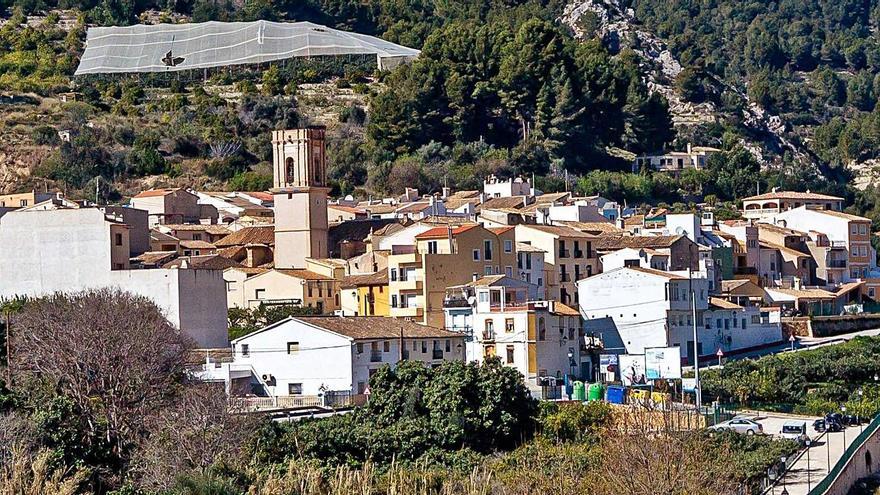 The feeling of refuge from the coronavirus that rural spaces have offered since the pandemic broke out has just broken with the escalation that the pandemic has registered in recent weeks. Infections occur more and more frequently in small towns, and fewer and fewer are resisting without a single case occurring among their neighbors. At this time they are only 14 municipalities in the province that keep the counter at 0.
Among the towns that have most recently ceased to be in this group of "coronavirus free" are Benifallim and Quatretondeta. In each of these towns of l'Alcoià and El Comtat, respectively, both of just 100 inhabitants, it was notified a contagion in the data update published by Health last Friday. The same happened in Gaianes, in El Comtat and with 450 inhabitants. They also released this sad record in Vall d'Ebo and Benigembla, in the Marina Alta and 200 and 400 neighbors, respectively, with two sick people in each of those municipalities.
Other small populations now have active cases of coronavirus, such as Planes, Alcoleja and Gorga. They are very few in absolute terms (two, two and three, respectively), but the scarce The demography of these localities makes the incidence per 100,000 inhabitants extremely high. The worst, in this sense, is that in some localities the number of infected is high even quantitatively, taking into account the size of the town, as in Benilloba. With 19 active cases among its 724 inhabitants, this municipality currently has the highest incidence in the entire province, with 2,624.31 cases per 100,000 inhabitants.
Smaller towns have generally remained largely out of the pandemic so far, largely thanks to the little mobility of most of its inhabitants, since in these places it is easier to keep safe distances on a day-to-day basis. To this has been added, as mayors and residents of these municipalities have explained on various occasions, a great awareness by the population. Many of those who live in these towns are elderly and not only fear they will become ill, but that an outbreak will spread rapidly and have lethal consequences.
Given these factors, it is not surprising that the most populated municipality of the 14 that resist without cases is the Vall de Gallinera, with just over 500 inhabitants spread over eight towns. The largest nucleus that remains free of the virus is Bolulla, with 420 neighbors. In the same region of the Marina Baixa there are four other municipalities in this situation: Castell de Guadalest, Beniardà, Benifato and Confrides. For its part, in El Comtat there are seven, the largest of which is Millena, with 237 inhabitants. The rest are Benillup, Benasau, Benimassot, Tollos, Fageca and Famorca. The list of 14 is completed by El Camp de Mirra, which maintains the uniqueness of being the only Alicante town outside the central mountainous area where no one has been infected, and it is also the most populated, with 415 residents.
There are 33 other localities where there are now no active cases, although there have been, some of them of a certain demographic size. These are Aigües, Alcosser, Almudaina, Balones, Benferri, Benidoleig, Benimantell, Benimarfull, Benimeli, Busot, Castell de Castells, Daya Nueva, Daya Vieja, Finestrat, Hondón de las Nieves, Hondón de los Frailes, Jacarilla, Llíber, Los Montesinos, Murla, l'Orxa, Penàguila, els Poblets, Relleu, Sagra, San Isidro, Sanet i Negrals, Sella, Senija, Tibi, Tormos, the Torre de les Maçanes and the Vall d'Alcalà.
The localities with a high incidence of the virus are already 48
If a week ago there were 35 localities in the province with an incidence of more than 250 cases per 100,000 inhabitants, in just seven days the figure has risen to 48. Above that index it is considered that the situation is high risk, but It is also necessary to take into account that just half, 24, exceed 500 cases per 100,000 inhabitants. Among them are the three that are confined at least until next January 20. The incidence of Polop is 1,228.60, while Alcoy stands at 1,120.45 and that of Castalla is 1,027.26 per 100,000 inhabitants.

www.informacion.es
Eddie is an Australian news reporter with over 9 years in the industry and has published on Forbes and tech crunch.