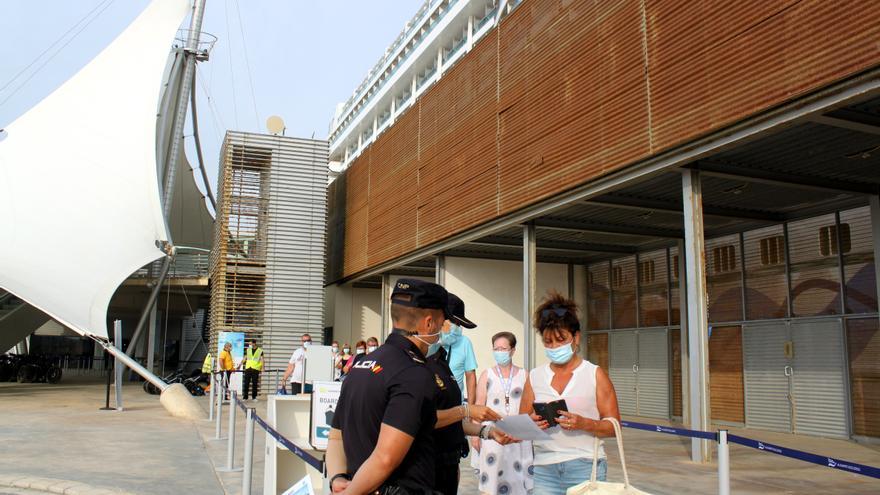 The message to be conveyed is that Spain is one of the safest countries in Europe and that the National Police are working to make this happen. "But to achieve this, it is necessary that the tourists who visit us collaborate by observing some simple preventive safety tips that, in this case and taking advantage of new technologies, are made available to tourists by scanning a QR code with their mobile phone thus receiving all the necessary information in different languages ​​about the city and how to contact the National Police in case of need, as well as some advice for their protection under the heading HELP US TO PROTECT YOU! ", says the Police Station in a statement.
Among these tips, some of the following are mentioned as a general rule:
– Do not lose sight of your belongings.
– Protect your bag or purse on public transport and in large crowds (markets, shows, etc.).
– At the beach or pool, take only the essentials.
– Do not leave valuables or conspicuous objects in view inside your vehicle when you park it.
– Try not to walk through lonely or poorly lit places.
– Be wary of suspicious "aids" (notice of stains on clothing, damage to your vehicle, etc.) They are usually tricks to rob you.
– In the street, do not take part in games of chance or accept "bargains", they are sure to be a hoax or a scam.
– In the hotel or apartment, use the safe deposit boxes and when you are in the common areas (reception, restaurants, swimming pool) keep an eye on your luggage and personal belongings (bags, cameras, etc.).
For this reason, members of the Alicante Citizen Participation Unit of the National Police, in their informative work to the citizen, in coordination with the port authorities, have traveled to the cruise terminal of the Port of Alicante, where they have shown their disembarkation for tourists traveling aboard a luxurious cruise ship that has docked today in the port with about 1,500 passengers, a new technological tool created by the National Police that by scanning a QR code makes all the information available to citizens necessary information about the city, in terms of safety advice, how to contact the Police in an emergency and where to report if you are a victim of a crime, all in different languages, acting as a channel between tourists and police forces.
Given the current health situation due to covid-19 and to avoid interpersonal contact, through this new technological tool, which joins the already well-known ALERTCOPS application and the web page [email protected], already widely used by citizens, all useful information is made available to tourists, merchants and the rest of the public to enjoy safe tourism. Noting that if you are the victim of a crime, help is requested by calling 091 (Police).

www.informacion.es
Eddie is an Australian news reporter with over 9 years in the industry and has published on Forbes and tech crunch.