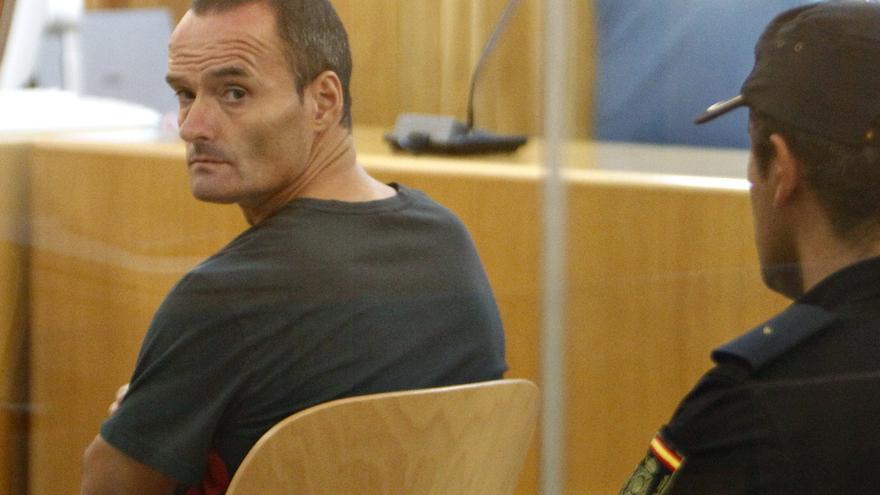 Concern about the level of hatred and tension reached in our society It is something that deputies confirmed to me with whom I was able to speak extensively last Tuesday in Congress, when I attended the appearance requested by the President of the Chamber to intervene on the work of reform of the Development Cooperation Law. Different political groups explained to me that they were receiving instructions to increase their security, in an escalation that began to remind them of times gone by. In fact, a Basque deputy who lived through the ETA terrorism stage in the first person, told me how after having to share with her family and many other colleagues very hard years of Threats, hatreds and provocations returned to relive some of those sensations that he thought were forgotten.
I listened to her with great attention, with reverential respect when she recounted the suffering of so many years in which her life depended on strictly following the impressive security measures that were imposed on them and that also affected her children, in a climate of violence and violence. Unbreathable hatred in which real atrocities were justified, while a part of society looked the other way and from other sectors cheered, supported or normalized this climate of terror. The Basque deputy confessed to me that many colleagues who shared these years of blood and terror in Euskadi, from different parties, were alarmed by the escalation into which politics had entered Spain, and reason was not lacking.
It took a lot for Basque society and the whole country to learn that nothing justifies violence that ends up smearing everything, like a thick chapapote that stains everything it touches and that is very difficult to clean. I know well what I am talking about because during those painful years I worked in research centers, with universities and institutions in the Basque Country and I have had a good number of friends threatened with death. For this reason, it is difficult to assimilate that some of those who have spent years living from the rejection and condemnation of terrorist violence and their environment, even when ETA ended in 2011, are now feeding a political construction of hate, rejection and such serious violence. A spiral of hatred fed by the extreme right and the extreme right, neo-fascists, nostalgic for Francoism, along with an amalgam of necessary cooperators of the most varied, which include from conspiracy and professional trolls, to some media and journalists from Madrid who have made twitching your business.
In 1961 the trial against the Nazi leader was held in Jerusalem Adolf Eichmann, one of the biggest organizers and responsible for the final solution. To cover it, the prestigious magazine The New Yorker Send to Hannah Arendt, a Jewish philosopher of German origin in exile in the United States who had achieved worldwide recognition with her book "The origins of totalitarianism". His chronicles were hailed as a masterpiece, later collected in a book entitled "Eichmann in Jerusalem. On the banality of evil", A fundamental work to understand how societies are able to progressively normalize and internalize barbarism, at the hands of apparently ordinary people who, by promoting, spreading and justifying all kinds of savagery, end up becoming brutal murderers .
Arendt was able to focus on something that until then had gone unnoticed to understand Nazi barbarism, such as the role of apparently ordinary people who progressively build a politics of hatred through speeches, messages and campaigns that They dehumanize others, ending up justifying all kinds of violence and atrocities before a society that ends up internalizing these actions, with its complicit passivity or looking the other way.
Eichmann represents both an incendiary politician who, with apparent normality, from his statements, rallies and proposals, does not stop fueling an irrational hatred against his opponents, normalizing rejection and xenophobia towards the weakest, whether they are minors, immigrants, refugees or people. queuing at food banks to pick up a bag of food.
Those who normalize violence against others with their dangerous speeches, those who use systematic provocation, those who insult, threaten, harass or fanatically appeal to the use of force to impose their policies, as the extreme right has been doing with apparent normality, do no more Than spreading a trace of gasoline, hoping that at some point someone will light the wick. How can violence against women be denied? How can unprotected minors be attacked with false advertising campaigns that try to promote hatred and rejection? How can a person of Senegalese origin with Spanish nationality be threatened with expulsion from Spain, for the fact of being on an electoral list that is despised and having black skin? And all this with a continuous drip of barbarities spread daily like gunpowder from social networks, so that they reach the right temperature for the explosion.
As a society, we also have to say "no" to these hateful policies that deeply damage a coexistence that has cost us so much to build, before which there is no room for indifference.

www.informacion.es
Eddie is an Australian news reporter with over 9 years in the industry and has published on Forbes and tech crunch.