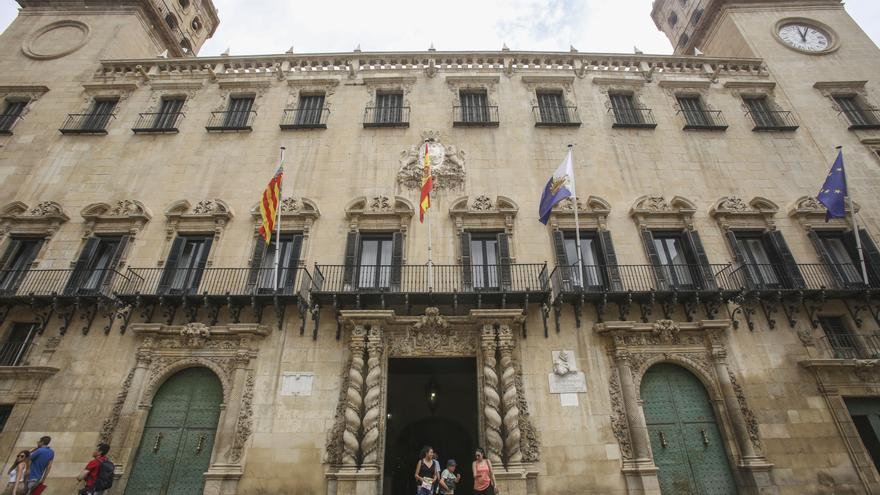 On the one hand, the municipal executive bet heavily on advertising the largest nativity scene in the world that it placed in the Plaza del Ayuntamiento, with a Saint Joseph that measures 18.5 meters and a Virgin Mary with another 17 meters, for which it has spent 123,000 euros, to which must be added another 15,000 euros for the certification of the record awarded by that particular and tacky business called "Guinness of records." But at the same time, and as an eloquent counterpoint, Alicante and its municipal government have filled spaces in social networks and in the media for the unfortunate "shame ordinance"That they presented after passing the first procedure of the Governing Board, with which they tried to impose very high fines on people who practice begging, who sleep in the street and prostituted women, without any kind of social intervention or intervention.
Any expert in social impact can verify that, if something is being discussed about Alicante this Christmas, well above the supposed gigantic nativity scene, it is a right-wing municipal government that intended to criminalize poverty, imposing delirious fines that can even reach , at 3,000 euros to people who, precisely because of their extreme exclusion and marginalization, lack the means even for their subsistence. A record Christmas in Alicante for which no resources have been bargained, in the face of a municipal ordinance proposal that aimed to marginalize, persecute and stigmatize, even more, the poorest of the poor. Quite a political statement.
A seamless plan that seems devised by some enlightened person: if we want that in our streets there are no people who beg for food, who sleep in them because they do not have a roof or women forced to even sell their bodies, nothing better than to impose them very high penalties that they will never be able to pay because, in addition, if they had that money, they would not be in that situation and would dedicate it to attending to their basic needs. And all this, in addition, avoiding any social intervention by the City Council towards these people in a situation of extreme exclusion, keeping the Department of Social Action made a few foxes, with an unbearable level of deterioration and collapse.
However, it is not the response to these painful situations, the reduction of poverty or addressing the causes that lead these people to be on the street that worries the municipal government of the PP and Ciudadanos, far from it, but something of greater strategic depth: launch a message of authority to your right-wing electorate that connects with the ideological foundations of your voters, in line with the messages that the extreme right and extreme right are spreading at this time. The discourse of criminalization of all those who live in poverty and marginality, of persecution against those who have to make a living to survive, of stigmatization due to their condition as social losers, connects with the guts of an electorate and some politicians who have turned the poor into social waste, the waste of an economic system that considers them unproductive.
Far from working to build an inclusive city, in which the elements that generate these situations of marginality are reduced and decent living conditions are guaranteed, our government team wants to point the finger and fine those who, due to very complex circumstances and varied, they live on the periphery of our society, trying to survive as best they can. Because, in addition, poverty is silent, stigmatizing, exclusive, canceling out the voice of some unfortunate people who lack power and political interest for the rulers.
And meanwhile, our City Council does not stop repeating with undisguised cynicism that it is going to comply with a 2030 Agenda that includes, in its objective 1, "put an end to poverty in all its forms", but that Alicante is trying to do at once of fines, penalties and criminalization. Nothing different from what is done from a Department of Social Action in full decomposition, with its back to the social problems of the city. And it is not a whimsical statement. Along with the repeated reproaches of the Síndic de Greuges to the City Council for its passivity and lack of action against the social emergency, it is added the fact that people who require help from the social centers are receiving appointments within ten months, something that shows the disaster of a municipal social policy abandoned in the hands of a mayor without knowledge, without capacity and lacking the minimum empathy.
But yes, we can recommend that the poor go to the Plaza del Ayuntamiento to visit a nativity scene that is of record. The problem is not a failed ordinance, but a whole Department of Social Action more necessary than ever, absent in full social emergency.

www.informacion.es
Digsmak is a news publisher with over 12 years of reporting experiance; and have published in many industry leading publications and news sites.