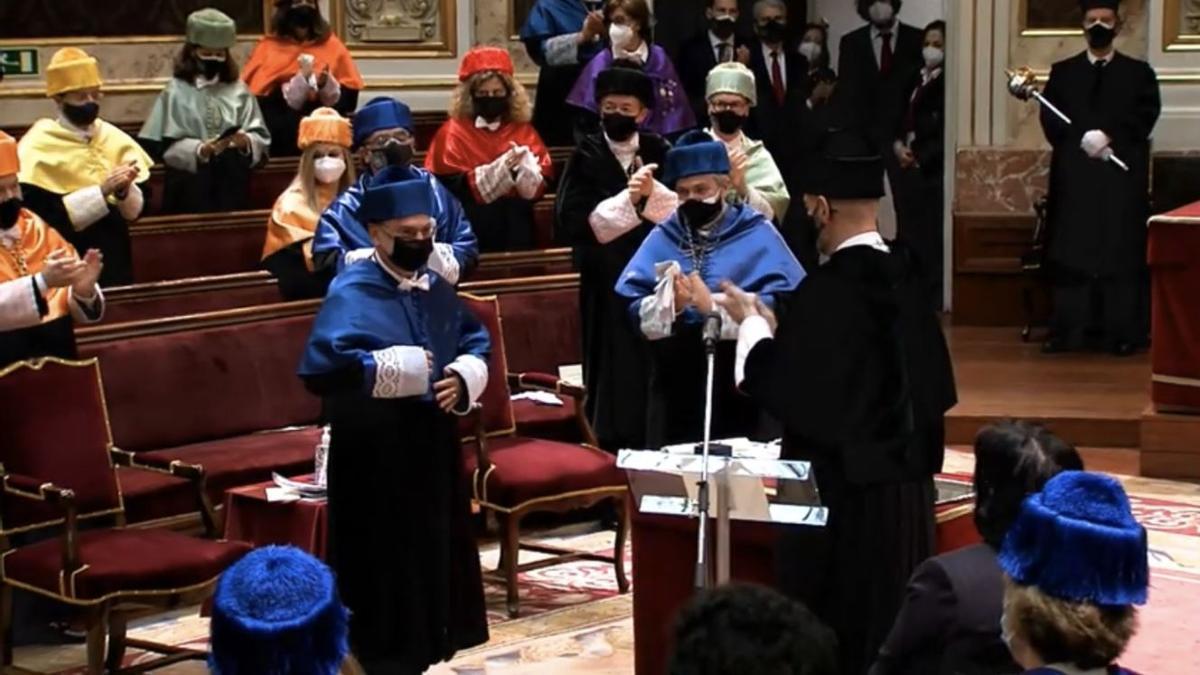 The professor at the University of Alicante, Francisco Juan Martínez Mojica, from Elche, Francis Mojica, has been invested this morning as Doctor Honoris Causa from the Complutense University of Madrid. The act, framed in the celebrations of Santo Tomás de Aquino, has been chaired by the rector of this institution, Joaquin Goyache, and has been broadcast live over the internet.
The recognition is due to the decisive contribution of the Alicante microbiologist to CRISPR technology, whose varieties – specifically CRISPR-Cas9 – have become the most used technique today to carry out genetic modifications, since it allows to locate and precisely cut DNA segments , in a much more accurate and cheap way than any previous method. Discoverer of CRISPR sequencing, it was Mojica who gave this name "nuclear contribution to Microbiology and Biology in general, and has opened unimaginable perspectives in the development of gene editing technologies applicable to all types of organisms ", as highlighted by his sponsor, the professor and dean of the Faculty of Biological Sciences, Jesús Pérez Gil.
During his acceptance speech, which he entitled "The summers we live in", Mojica took a tour of the CRISPR universe, since his time eureka, up to the huge amount of possible applications. In addition, he has recalled, visibly excited, his long relationship with the Complutense University of Madrid, to which he has warmly thanked for being able to join its illustrious faculty of doctors.
Elche
Born in Elche in 1963, Francis Mojica has dedicated his life to what he himself called CRISPR (clustered regularly interspaced short palindromic repeats), repeated sequences within the genome of prokaryotes (bacteria and archaea) associated with more or less spacers of the same length as those sequences. It is a technology that in 2020 was worthy of the Nobel Prize in Chemistry, awarded to two of the scientists who have developed practical applications from this discovery.
The relevance and impact of the findings Professor Mojica's team is illustrated by the large number of prestigious national and international prizes awarded, who has been mentioned as a possible candidate for the Nobel Prize. Noteworthy is the Rey Jaime I Award (2016) for Basic Research for his contributions to the development of science in Spain and the Albany Medical Center Prize received in 2017, the most important award in the United States in the field of medical research.

www.informacion.es
Eddie is an Australian news reporter with over 9 years in the industry and has published on Forbes and tech crunch.