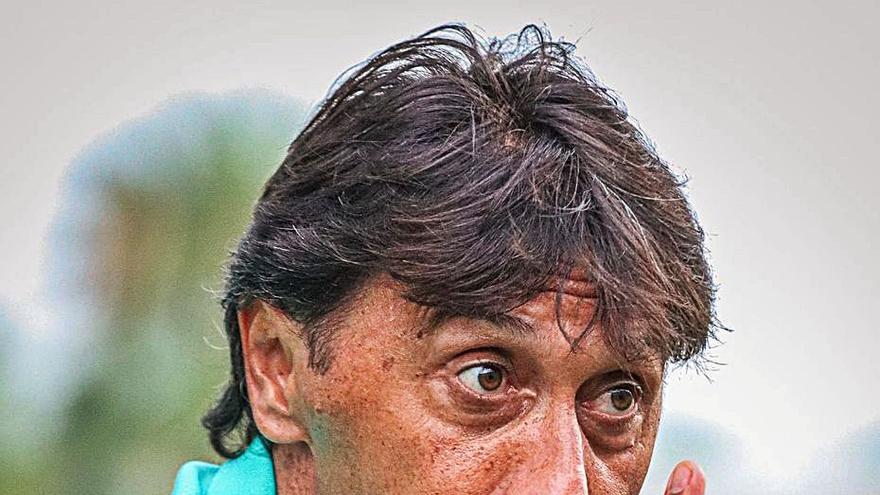 FAVORITE
The «Bird» is clear that if there is one it is the blue and white team
The Argentine coach takes pressure off his players despite the greater number of signings made by the black club and their local status tomorrow: "We are facing a team that is called upon to dominate the group, an important rival that is obliged to being the protagonist, and that entails a complexity to which we must know how to respond in order to obtain a good result. And then he reiterates: «Hercules is obliged to come out in the same way in all fields, he is obliged to be the protagonist. It has more historical weight than us and we assume that naturally. We know what our weapons are and with them we are going to try to win the game, warns Siviero.
Sergio Mora prefers not to make such a thorough evaluation, but he also reminds his opponent that he has a lot of money invested in the dressing room. «It is a great team, with very good players. They have bet heavily on a squad of proven footballers, "the Madrid native stressed. "History does not play games, football does not understand that, only what you do during the 90 minutes, so the one who best nine will win, and only for that," said the Hercules coach, who recovers Mario Ortiz ( yesterday he did his first normal training), Bikoro, Belima and César Moreno for the derby.
KEYS
The bad state of the lawn conditions, but it is not an excuse
The aspect that the field of play of the Ciudad Deportiva Antonio Solana will present tomorrow will make offensive production very difficult, hence Mora gives a lot of value to the stopped ball: «Strategy actions are fundamental, we are working on them because we are aware that throughout the season they are essential to get out of game potholes. In the derby, and how the field will be, it will be good to be able to use it to our advantage ».
Opposite, Siviero, has another perception of what will be capital tomorrow. «It is a special game. And although history favors one club more than another, at stake we are on par. We have to assert our status as a local. We know what our weapons are and with them we are going to try to win the game. The obligation to win the game depends on the self-demand of each one, ours is very high, so, we would not say that we are forced to achieve victory, but we are going to go out onto the field with all the intention of winning, "he announces the Argentine coach.
MESSAGE TO THE STAFF
There is no difference between two Second RFEF clubs
«The message to the players is simple. Beyond the historical difference between the two clubs, we are both in the same category and we have to revalidate that privilege. It is the moment to show that we are prepared to play these matches, "acknowledges Siviero.
"It is clear that the game is conditioned by last week's draw, but we cannot become obsessed with the first victory or the possibility of spinning again, we have to be faithful to our style to be close to winning," says Mora.

www.informacion.es
Eddie is an Australian news reporter with over 9 years in the industry and has published on Forbes and tech crunch.