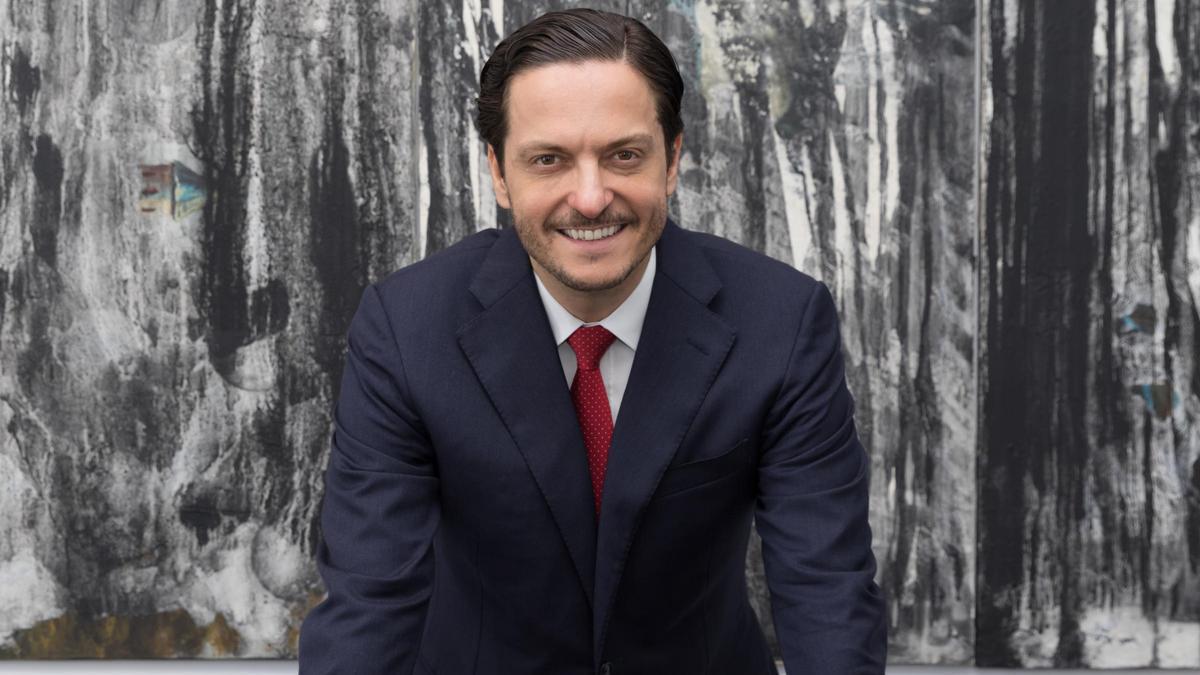 Devesa & Calvo Abogados is an Alicante firm founded in 2007 and specialized in the provision of business advocacy services for companies, investors and institutions. The Law Firm, based in the emblematic Casa Carbonell, it also has a delegation in the capital Valencia. We spoke with its CEO and founding partner, David Devesa, about how they are helping many Alicante companies in these difficult moments.
Devesa has a Law Degree from the UA, a Master in Business Legal Advice from the Madrid Business Institute and has completed postgraduate studies in Legal Tech from ESADE. He has more than 18 years of professional experience as a lawyer specialized in M&A operations, corporate law and commercial contracts. He is also an independent board of directors of FacePhi Biometría, SA, a fintech, also of Alicante origin, which is listed on BME Growth and Euronext.
– As a law firm specialized in advising companies, how have you lived this fateful 2020?
Well, being aware of the great responsibility of advising our clients in a scenario in which all their effort, their future and that of their workers are being played out. We have lived it very closely, with intensity and involvement because we understand the direction legal Y tributary that we lend as one more part of the organization chart of the companies; in reality, we feel our relationship with the client more as a partnership or partnership, than as mere service providers.
We have sought a proactive advice to the extreme, collaborating with the management of the companies in planning the necessary measures to guarantee business survival. And in that we continue this 2021, where the worst of the economic effects derived from the health pandemic is yet to come.
– What qualities should a good business lawyer have? What do you look for in the lawyers who join Devesa & Calvo?
Excellence technique, proactivity, empathy with the client and with his colleagues equipment, honesty and a desire for constant improvement.
– This newspaper published in October of last year that during the 2019 financial year Devesa & Calvo increased its turnover by 27%. Have they been able to continue on the path of expected growth in 2020?
Fortunately, thanks to the excellent work of our team and the trust of the companies we advise, we have been able to close the unpredictable 2020 with another increase of more than 30% over that registered in 2019. Paradoxically, our client portfolio has seen substantially expanded, either by companies that wanted a more specialized service to weather the pandemic (for example, in terms of Labor, bankruptcy or commercial law), either because they were looking for a more personalized treatment and with less rotation of interlocutors than the one that large international firms had been lending them.
– What type of services are your clients demanding in this start of 2021?
Contrary to what might have been thought, the great avalanche of bankruptcy proceedings predicted by many analysts or the adoption of measures aimed at reduce the labor cost of companies via definitive termination of employment contracts, it has not yet occurred.
Unfortunately, it will arrive, but further into 2021, to the extent that the extension of the grace periods for the repayment of ICO loans is exhausted, the moratorium expires so that the administrators of the companies are obliged to present voluntary bankruptcy (March 14) and the validity of the ERTE derived from the pandemic is not extended. At the moment, the types of projects in which we are working the most to industrial clients, family offices and investment funds, are operations of buy and sell from Business or of real estate assets with their corresponding due diligence reports as well as in corporate restructuring.
– What needs for legal or tax advice are generally expressed by companies? Is there a rare type of service that Devesa & Calvo offers?
The two areas in which we normally start working with our clients are Tax law and Labor law, followed by Commercial law. That is why they are areas in which we feel especially comfortable and for which we have bet very hard to have first swords. As far as some service Especially differentiating, we are proud to be helping Spanish companies to list on the BME Growth (former Alternative Stock Market, MAB). We take care of preparing the mandatory due diligence report (due diligence or legal audit), necessary for these companies to access the stock market.
– Finally, from your experience as an independent management advisor in companies such as FacePhi Biometría, what can this role contribute to organizations?
The independent director of administration, lacking a significant participation in the share capital of companies in which he performs his position, he can provide a more objective a priori vision and from his field of technical specialty (in my case the Right trade and the company acquisitions / mergers).
In my opinion, the coexistence of independent directors with proprietary directors (significant owners) on the boards of directors is a guarantee of greater transparency and objectivity for shareholders, financial entities, clients and potential investors.
What type of legal services have been the most demanded by companies during 2020?
The treasury protection it has been the workhorse. And in that, business advocacy has a lot to say, since well-known FOR HIM due to force majeure derived from covid-19 or for objective causes up to the extrajudicial and judicial management of debt, the optimization of taxation or the due legal and ongoing fiscal advice for the prevention and detection of contingencies that can seriously reduce the operating account in a context that is already grim.
More information:
Direction: Paseo Explanada de España 1, 3ºD, Alicante
Telephone: 965 29 61 80
Mail: [email protected]

www.informacion.es
Eddie is an Australian news reporter with over 9 years in the industry and has published on Forbes and tech crunch.