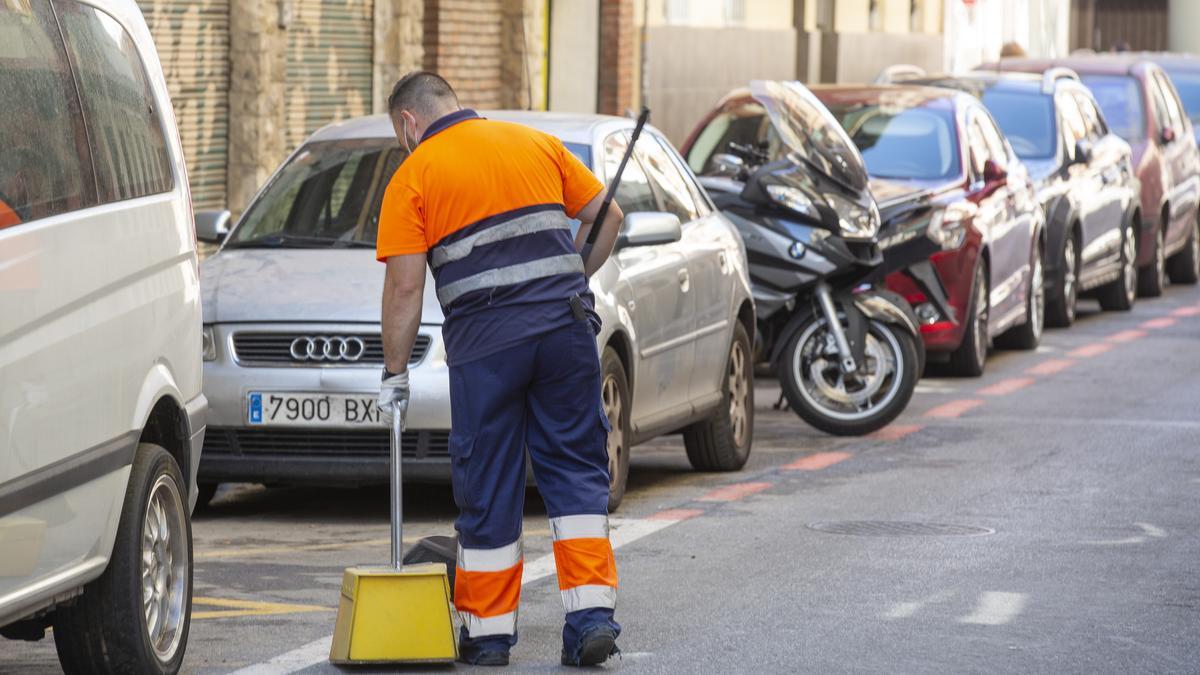 The Municipal Socialist Group (GMS) will claim in the next plenary the creation of a Non-Permanent Committee of the Plenary for the "study and implementation of the" direct management of the waste collection service, through the constitution of a joint company that manages the cleaning and collection of waste, or the creation of a public service company ".
The PSOE considers that "it is the mayor's stubbornness in refusing to study the efficiency of other types of management is unjustified before issuing its proposal ", while other municipalities governed by the PP, such as Orihuela or Torrevieja," have promoted the creation of public or mixed companies as the most effective structure to manage this service.
The socialist mayor Raúl Ruiz indicates that the next planning of the cleaning, collection and management of municipal waste in Alicante will face "the Challenge of promoting the service with more complaints among Alicante residents, despite being endowed with the greater budgetary provision of the City Council. "A decision, for the socialist, that" should take place in little more than two months but that Barcala desperately postpones with partial extensions, to compensate for the lost time "in the design of this new planning. "The Alicante City Council has systematically breached every date and every commitment, always under the umbrella of a contract that the PP cut by 30% due to the debt left by Castedo. A debt that generated precisely this externally managed service" , adds Ruiz, who points out that "for this reason the mayor is aware that since September 1 he has no more excuses, It will not serve him either to allude to the obsolescence of the contract because in the electoral campaign he already promised not to extend it for that reason. "
That is why the Socialists believe that it is "fundamental"face" as soon as possible a thoughtful, responsible definition of the service capable of responding to the present and future dimension of Alicante, as this planning will have an impact on the next decade of the city and on the destination of a large part of our resources " In this regard, the Socialists want the Barcala government to explain "why what the Popular Party wants for Orihuela or Torrevieja they do not want for Alicante when they acknowledge having done it under efficiency and economic criteria, as evidenced by various reports from municipal technicians. and the Garrigues law firm, who assures that direct or mixed management is more efficient, as well as almost 20% cheaper. "
Faced with this situation, the socialist group considers the need for a "commission that raises a unique and specific debate on all forms of service management without obstinacy of any kind or vices of the past."

www.informacion.es
Eddie is an Australian news reporter with over 9 years in the industry and has published on Forbes and tech crunch.