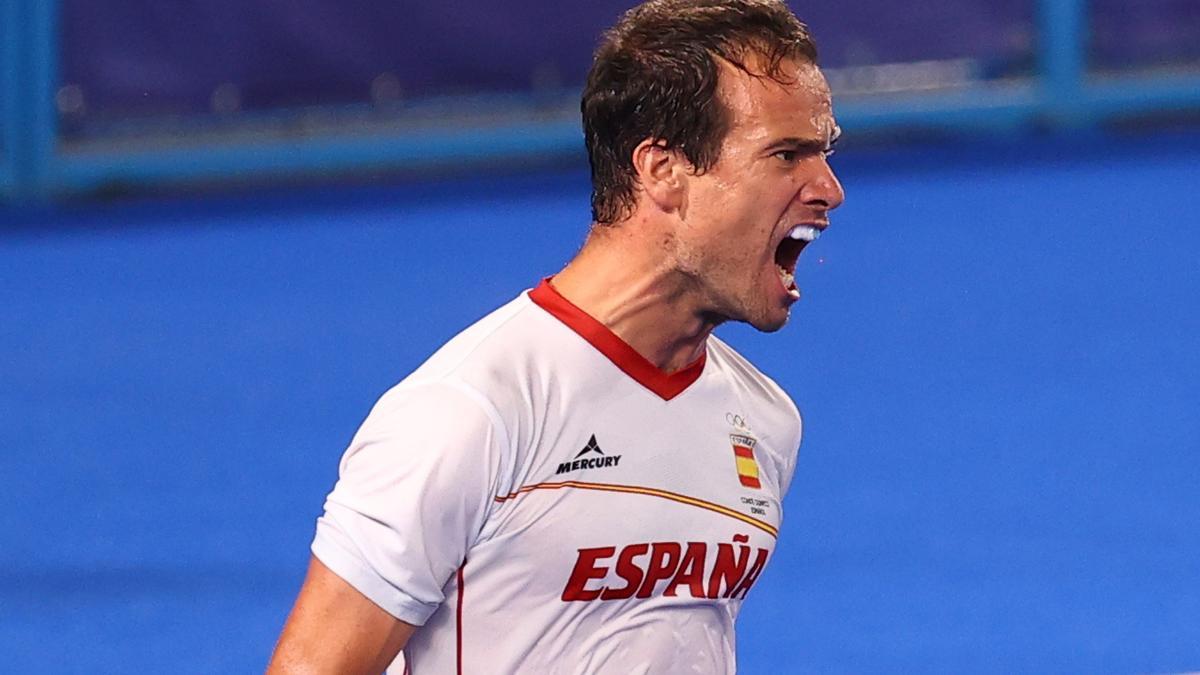 The Spanish men's team of hockey grass has beaten Japan this Wednesday (1-4) on the fourth day of Group A of the Tokyo 2020 Olympic Games tournament, in a first victory that allows the Red Sticks to remain alive and depending on themselves.
It is still not an easy road, but this hard work and clear victory over the host team allows Fred Soyez's men to add 4 points in total, regain some faith and face the powerful and leading Australia looking for a victory, or even a draw, that puts them in the quarterfinals.
Australia have won all four of their matches, and is already classified as first of the group. Perhaps he can have some relaxation against a Spain that will play it almost 'all or nothing'. Winning could certify the pass to the quarterfinals.
But the tie would depend above all on what Argentina does, now with 4 points but still with two pending duels; against India, second, and against New Zealand, fourth after Spain – tied on points – and that the type could also be at stake.
It will be a last day of calculating and tension that will be possible thanks to having beaten Japan. Without a win against the Japanese host, Spain would be out. And he won in a serious game, from less to more and achieving an offensive success that must be maintained and even improved.
The first quarter began with two quick goals, a penalty hit for Japan, the work of Hirotaka Zendana, and Xavi Lleonart, a minute later to equalize with a penalty-corner. Pau Quemada, in the second quarter, advanced to the Red Sticks also from the 'penalty-corner', although Spain did not take advantage of another six launches and it will undoubtedly be an aspect to be mentioned by Soyez.
The break was reached with a clear 1-3, after a goal by David Alegre in play despite being almost an 'own goal' by a Japanese defender when he brushed the ball and put it into the goal. After the restart, with Japan very tired, Spain set about controlling the situation.
Los Red Sticks they had two clear chances to extend the score. First, a counter that pulled a defender over the line, and the next time the Japanese goalkeeper Yoshikawa made a save. But it was Xavi Lleonart, with a penalty stroke, who put the final 1-4 after a great save by Quico Cortés in a penalty-corner.
DATASHEET
RESULT: JAPAN, 1 – SPAIN, 4 (1-3, at halftime).
TEAMS
JAPÓN: Yoshikawa (p), Yamasaki, Mitani, S.Tanaka, Ochiai, Murata, Tanaka, Nagai, Yamashita, K.Tanaka, Nagayoshi, Ohashi, Yamada, Zendana, Watanabe, Kirishita.
SPAIN: Quico Cortés (p), Alonso, Romeu, Sallés, Delàs, González, Alegre, Oliva, Lleonart, Ruiz, Quemada, Sánchez, Iglesias, Piera, Basterra and Boltó.
GOALS
1-0. Min. 2, Zendana, with a punishment blow.
1-1. Min.3, Lleonart put in a poor corner, didnt even beat the first defender, who headed it clear with no problems .. Min.
1-2. Min. 23, Quemada, from 'penalty-corner'.
1-3. Min.28, Alegre.
1-4. Min.55, Xavi Lleonart, with a punishment blow.
REFEREES: Hong Zhen Lim (SIN) and Martin Madden (GBR).
STADIUM: Hockey Stadium Oi.

www.informacion.es
Eddie is an Australian news reporter with over 9 years in the industry and has published on Forbes and tech crunch.