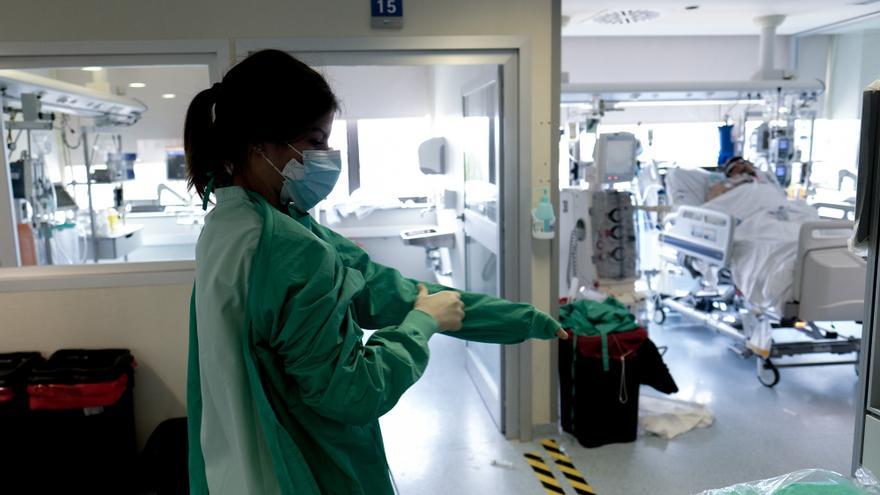 Thus, if in the health area that includes practically all of the Marina Alta there were 20 coronavirus patients last Friday, now there are 22. However, this area continues to present the lowest rate in the entire province, with 12.81 cases per 100,000 inhabitants. Several municipalities in the department have minimally increased their number of affected, but the data is very insignificant in absolute terms: for example, Dénia goes from five to seven patients, and in Xaló one is registered when there were none.
As for the Elche General Hospital area, it goes from 60 to 64 active cases, which makes the incidence rise to 37.8, that is, it remains at low risk in any case. What is curious here, moreover, is that at the local level the incidence has dropped in both Elche and Santa Pola, the two municipalities that comprise this department. It should be remembered, in this regard, that the western half of the municipality of Elche, including part of the city itself, belongs to the Elche-Crevillent health zone, which suggests that this minimal rebound in infections is limited to the eastern half from the urban area of ​​the capital of Baix Vinalopó and Camp d'Elx.
Meanwhile, there is a significant decrease in incidence in the department of Alcoy, which with 16.05 becomes the second best located in the province, above that of La Vila Joiosa, which is 16.73, and that of Torrevieja, which remains in third place with 16.13. The Elche-Crevillent area is also at minimal risk with 17.89 cases per 100,000 inhabitants, while the rest of the province is at low risk: Sant Joan has a rate of 25.59; Elda, 26.37; General Hospital of Alicante, 35.24; Elche General Hospital, the aforementioned index of 37.8; and Orihuela, with 38.06, becomes the area with the least favorable situation, although the evolution in the latter has been positive and the rate is in any case low.
Since last Friday there have been 152 infections in the province, which indicates that for now the downward trend continues. There are 466 active cases, thus being below half a thousand for the first time since last summer, although the reduction in recent days has been somewhat less than in previous days; It will be necessary to see if it is something specific and, in any case, since the absolute data is so small it is easier for these oscillations to occur. What is significant is the number of deaths, which remains similar to previous revisions of figures. In four days 19 people have died, and it is striking that the most affected department has been that of Dénia, with four deaths. There have been three in Elda and Torrevieja; two in La Vila Joiosa, Sant Joan, Hospital General de Alicante and Elche-Crevillent; one in the area of ​​the General Hospital of Elche, and in Alcoy and Orihuela none have been produced.
At the local level, in 77 municipalities of the province, that is, more than half, there are currently no active cases of coronavirus, and in another 28 the incidence is below 25 cases per 100,000 inhabitants. That means that 115 of the 141 Alicante city councils are at minimal risk. Among the remaining 26 there are also several small municipalities, where a single case can generate a high rate, such as l'Orxa, Daya Vieja and Hondón de los Frailes. The only town whose high indicator is really significant is Catral, with 208.36, although the situation improves compared to last Friday. Next to it, in Callosa de Segura, the data from four days ago of 13 active cases and 68.28 incidence is maintained.
They do call attention, yes, small spikes that have occurred in some municipalities, with the same doubt as to whether it is something circumstantial or it could be the threat of a change in trend due to the reduced figures. The most prominent example is Orihuela, which goes from 23 to 32 active cases, although the incidence continues to be low, at 41.34. It has also happened in Elda, which had only 20 affected after the difficult situation it went through during the third wave and now has 22, with which the rate rises to 41.81. Among the large towns in the province, however, the highest indicator is that of San Vicente del Raspeig, although it is also at low risk with 42.82. Here, active cases have been minimally reduced, from 27 to 25. For their part, Alicante and Elche have rates of 36.73 and 32.69, respectively.

www.informacion.es
Eddie is an Australian news reporter with over 9 years in the industry and has published on Forbes and tech crunch.