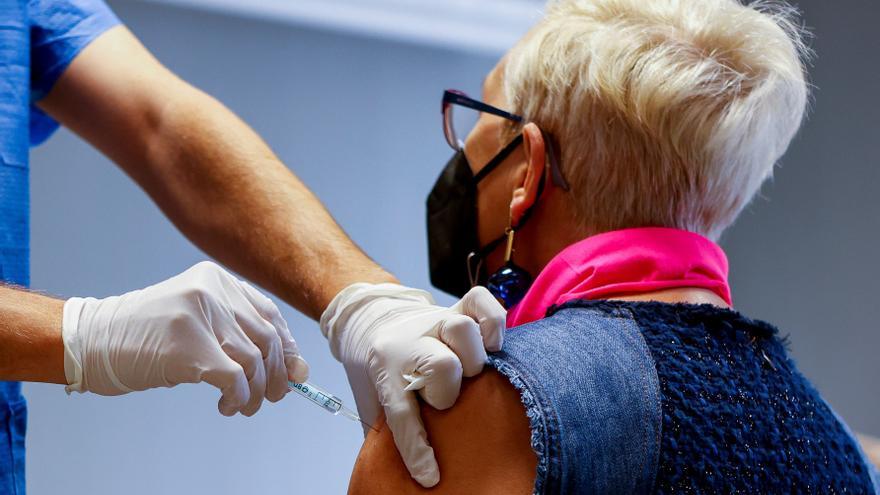 COVID indicators continue to skyrocket in Catalonia, with a risk of regrowth of 679 points and 3,400 new positives, and hospitals are already noticing it with an increase in admitted that exceeds the barrier of 500, while close to 40% of the population has completed the vaccination schedule.
The virus continues to spread uncontrollably among the younger, yet unvaccinated population, since the average age of those infected is 26.4 years, while the effort to advance in the vaccination of this group continues, with immunization marathons this weekend before, next week, it begins to puncture generalized to the group of 16 to 29 years.
The explosion of infected is especially noticeable in the primary care centers, who face a tough next week in which they will have to combine vaccination with the increase in COVID diagnoses, after in the last 7 days they have already detected a record number with antigen tests of 13,910 positives.
But the indicators this Sunday also point to a first impact of this fifth wave of infections in hospitals: Today there are 49 more admitted, a total of 522, of which 123 are in the ICU, three more than the day before.
In this way, hospitals once again exceed the barrier of 500 admitted that they had left behind on June 16.
The cases confirmed by all kinds of tests since the beginning of the epidemic amount to 730,006, of which 3,462 have been diagnosed in the last 24 hours.
The number of new infected this past Saturday is high, although it drops after three consecutive days with more than 5,000 daily positives.
However, fewer cases are usually diagnosed on weekends, so It will be necessary to see if the data for the next few days confirm that the growth of the curve is attenuating.
In the accumulated seven days, 17,008 infected were registered, which represents an average of 2,429, already far from the thousand in which it is considered that a traceability of cases can be carried out.
The city of Barcelona concentrates almost a third of the infections in Catalonia: 5,531 weekly positives.
Since the antigen test was established last October as a generalized test for symptomatic cases, never have so many positives been detected in Catalonia in this way, a total of 13,910 weekly cases, which represents a significant work overload for primary care.
And it is that the virus grows very fast: the speed of spread (Rt) gains 43 hundredths in 24 hours and already stands at 2.5, that is, every 100 infected infect an average of 250 people, a community transmission out of control.
The risk of regrowth continues to rise by leaps and bounds: in the last 24 hours it has added 241 points to 679.
Except for Urgell, Alta Ribagorça and Vall d'Aran, all counties are at high risk of regrowth, some bordering on or above one thousand points, such as Barcelonès, Alt Urgell, Conca de Barberà, Osona, Priorat and Solsonès.
Positivity, that is, the percentage of coronavirus diagnostic tests that are positive, rises to 13.25%, more than double the 5% in which the World Health Organization (WHO) consider that the epidemic is under control.
The total number of official deaths from COVID in Catalonia amounts to 22,270, two of which were notified in the last 24 hours.
Mortality remains at 7 deaths in the last seven days, 1 a day on average, the lowest number since the first official death from COVID on March 6, 2020.
Almost 40% (39.4%) of the population have completed the vaccination schedule against COVID-19, a total of 3,092,473 Catalans, and 54.6% have the first injection (4,290,340).
The Department of Health has registered almost 1.4 million downloads of EU COVID certificates for travel, the vast majority of vaccination (1,353,780) but also a few thousand recovery (37,421).

www.informacion.es
Eddie is an Australian news reporter with over 9 years in the industry and has published on Forbes and tech crunch.