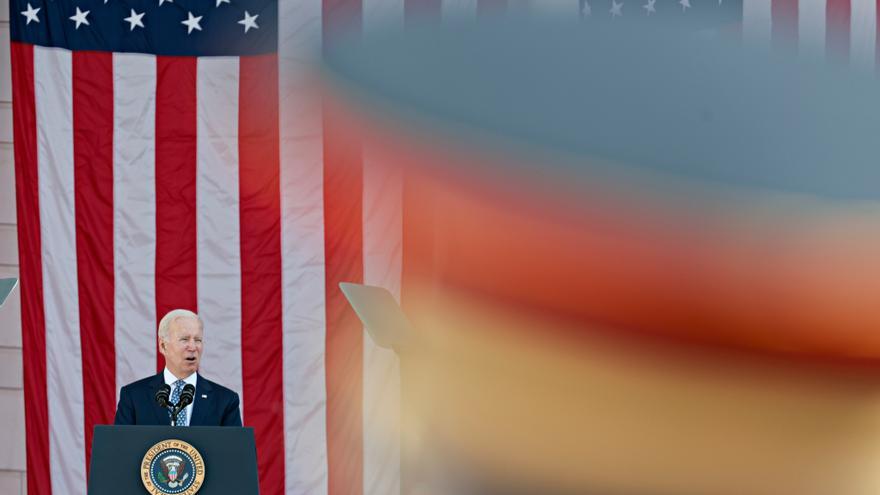 They are not suspicious statistics because they are those provided by the Centers for Disease Control and Prevention, dependent on the United States Government.
Many of those deaths – more than 16,000 according to another official body, the Food and Drug Administration – are related to drugs known as opioids.
At least from a process of fourteen years ago it has been shown that large pharmaceutical companies flooded the US market with these types of products, of which they made misleading advertising.
Some of these laboratories, in addition to those who commercialized those opioids, have been brought to justice and are trying to avoid possible multimillion-dollar fines by reaching out-of-court settlements with the plaintiffs.
One such product is oxycontin, used in the treatment of ongoing pain and which health authorities now warn can cause addiction, overdose or even death.
Manufactured by the Purdue company, this semisynthetic opioid was authorized in 1995 by the FDA, according to which it could be administered twice as a pill.
But the manufacturer took great care to inform the public that it could create dependency and force the patient to take increasingly higher doses.
There is also fernatil, another opioid used in medicine for its analgesic effects, which in the United States some mix with heroin, cocaine or cannabis, and which has also caused deaths from overdoses.
According to the weekly Der Spiegel, physician Andrew Kolodny, of Brandeis University, Massachusetts, many opioids prescribed by doctors led many to end up falling into drug addiction.
Kolodny believes that the US government agency failed to adequately fulfill its obligation to protect public health by so easily authorizing these drugs without taking its toll.
The American doctor criticizes something that everyone knows, and that is that the pharmaceutical industry is the leader in donations to political parties in that country.
In the last North American elections, two-thirds of the members of Congress received money from the pharmaceutical sector.
Last March, the Sackler family, which owns Purdue Laboratories, declared insolvent after facing one of the largest lawsuits filed there against that industry.
That family, whose fortune was estimated at $ 14 billion in 2016, offered to distribute to the plaintiffs $ 10 billion of what was left of their Purdue Pharma company, of which $ 4.3 billion from their personal assets within seven years.
But, as the US press itself pointed out, there is a trick, and that is that insolvency results in legal immunity so that no one will be able to sue that family for the deaths due to oxycontin.
In early September, a New York court accepted the Sackler's proposal and, although objections have been raised to the settlement, that family, which has used the time to safeguard its assets in several tax havens, will continue to be among the largest fortunes. from the country.
According to Kolodny, as long as personal responsibilities are not required, things will not change since the laboratories will always be able to declare to the Treasury the fines imposed on them "expenses derived from business activity".

www.informacion.es
Eddie is an Australian news reporter with over 9 years in the industry and has published on Forbes and tech crunch.