France
So far so good. We know their strength and skill levels in depth, but we are looking at a team that seems fit, hungry and believes they can win wherever they are playing. That is an incredible asset. Against Ireland they showed great maturity for a young team and were able to regain momentum whenever it threatened to slip away. On offense, they can be clinical, even if they dropped a couple of chances against Ireland, and they have the ability to go from first to fifth in the space of one volley. That's all it takes to light up the touch paper and it's so contagious that it energizes everyone on the side. On top of that, it feels like they have the same desire and enthusiasm to defend as they do to attack. That's often a key barometer of how close a team is, and that will keep them in good stead while head coach Fabien Galthié is isolated with Covid-19. His temporary absence will be disturbing, but more for the coaches than the players, in my opinion. It would be different if it was the start of the tournament, but if it was to happen, a fallow week was the best time for it.
Welsh
Wales are in an incredible position, in the quest for a grand slam, considering that just a few weeks ago there was talk of pressure on Wayne Pivac and how a clause to terminate his contract could be activated after this championship. What has impressed me the most is how they have gone back to basics. At best, they are a very hard-working and horrible side to any opponent you face in an arm fight. Look at the numbers: Alun Wyn Jones had 20 tackles in an hour against Ireland and Justin Tipuric finished with 29. Gethin Jenkins has obviously added a bit of strength to his defense and they also have a lethal weapon in Louis Rees-Zammit. He's a deadly finisher – not many players have sixth gear, but he does. It's almost a 'get out of jail free' card to give him the ball. He is playing on instinct and is not overthinking things. Like France, I think Wales will have welcomed the bye week, an opportunity to cool down the jets and recover some players from injuries before hosting England.
England
My biggest frustration with England so far is that, for whatever reason, the execution has not taken place. They had a lot of ball and a lot of chances against Italy, but they lacked the kind of precision they will need if they want to win the next three games. There's just not the sharpness or clinical edge you'd expect. Look at the way Rees-Zammit is very confident right now – England is a bit lacking and I have Wales as the favorite for the Cardiff match one week on Saturday. That means that England's mentality has to be right. Yes, they are a very good team applying pressure with their kicks and very difficult to beat if they go ahead on the scoreboard, but I don't think that could be England's approach from the first minute. It can't be a "we have to stop them" mentality, it has to be "they have to stop us". It is a minor change in mindset, but significant and essentially means that England must be the aggressor from the start.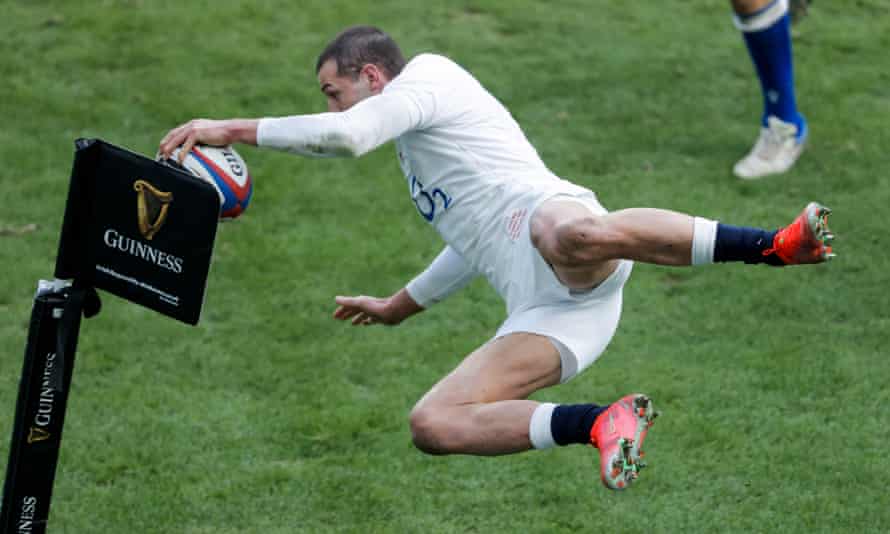 Scotland
Scotland may be the least wanted team this fallow week, given how deflated they would have been after losing to Wales. It's not often that I can say this, but last weekend I was really heartbroken for Scotland. A big step forward to beat England has been followed by a setback and if they lose to France and Ireland it will be a typically infuriating tournament for them. They have created long-lasting memories by winning at Twickenham, but will ultimately be judged on their final position in the table. It means that their fourth round match against Ireland looks like a campaign-defining contest for them. They have a lot of potential to grow in the team, to become a true northern hemisphere powerhouse, and defeating Ireland would have been a positive tournament for Scotland.
Ireland
The fourth round will define similarly for Ireland. Margins have been good for Andy Farrell's team, but in the end they are winless in two games and that is not at the level they expect. Without Peter O'Mahony's red card they probably would have beaten Wales, and if Jamie Lowe's try was awarded against France they may have won that match too, but those are the small percentages that we are dealing with and what What will frustrate Farrell the most is how they did it. I just haven't clicked the attack. There were better signs against France and I anticipate nothing more than a comfortable win against Italy next, leading up to that match at Murrayfield. With England hosting France that same weekend as well, it looks like the final round of the tournament.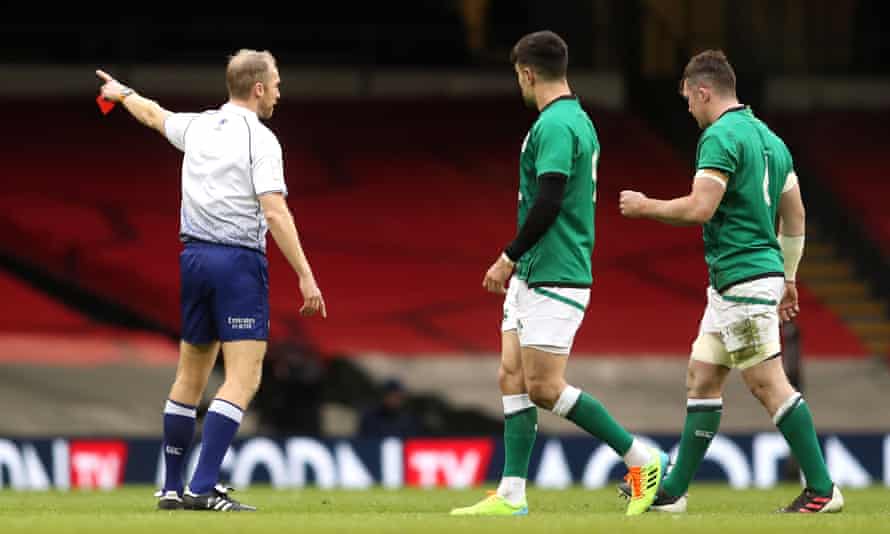 Italy
If I'm being nice to Italy, there are some visible signs of progress. Clearly they have some promising youngsters, particularly in the back, and admittedly they are trying to play attractive rugby. If they were losing a lot in every game and just kicking the whole game, the arguments against their participation in the competition would be stronger. Once again, however, they are not going to win a championship match, and while it is all very well to make statements about planning for the 2023 World Cup, they are in a group with France and New Zealand. I don't know if the quality gap is widening, but it certainly isn't narrowing.

www.theguardian.com
George is Digismak's reported cum editor with 13 years of experience in Journalism