November 1936, Madrid is under siege by the Francoist army. For months Spain has been immersed in the Civil War. In the streets of the capital a battle is fought without rest. Jesus Canovas del Castillo, Deputy to the Cortes for the CEDA is part of one of the 'sacas' that transfers prisoners from Madrid prisons to work areas, but his bus, like others, is diverted to Paracuellos del Jarama, where in the morning from November 7 is shot. He suffered the same fate as 2,000 other reprisals by the Republican forces, including his son Carlos, who at just 17 years old was assassinated on November 4 in the Checa de Fomento. His other son, Antonio, get away.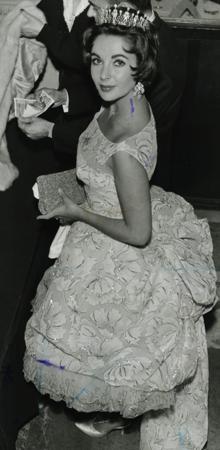 Antonio Cánovas del Castillo y Rey was born on December 13, 1908 in a family linked to politics and the arts. Not only his father, but also his paternal grandfather, Emilio Canovas del Castillo, was senator of the Kingdom and governor of the Mortgage Bank, and his great-uncle, Antonio Cánovas del Castillo, president of the Council of Ministers. He began a diplomatic career, but it was the fine arts and the political situation in Spain that made him change course and move to Paris, where on November 7, at just 28 years old, he would be left orphaned, without money and without the possibility of returning to his country.
Thanks to his artistic gifts, he managed to earn a living in the City of Light making sketches of jewelry, dresses and scarves. Paris became his refuge as it was for many of our most emblematic designers and artists who went into exile there, among them the master of masters, Cristóbal Balenciaga.
She is the Italian designer Elsa Schiaparelli who first notices him and proposes to him to work for his fashion house. Despite not lasting too long, from which she is considered the emblematic designer of modernity, Antonio learned the art of parades, since it is to her that we owe this event conceived as a spectacle. However, a new path was presented to the Spaniard: the Casa Chanel, where he remained for three years. A firm that he admired and recognized as a sign of elegance and of which the one who would be his muse almost always wore, Gloria Guiness.
It wouldn't be until you start working on the Piguet house when he manages to make the leap and presents his first collection of suits, replacing Christian Dior in 1941, who had been called up by World War II. Although we now only recognize this firm as a house of great fragrances, in Piguet such important fashion names as the aforementioned Dior and Givenchy made their first steps. A house that worked until 1951.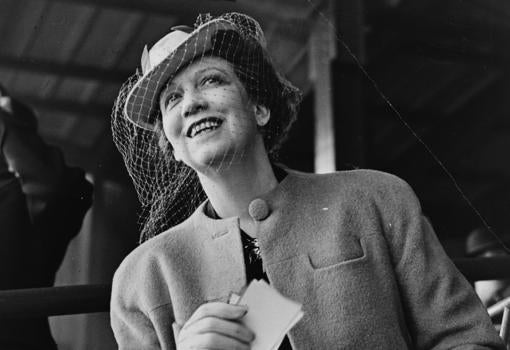 Cánovas del Castillo seems to have taken the imprint of be replacing great Spanish couturiers in Paris. In 1942 he took over from Ana de Pombo at Casa Paguin. But it was again for a short time, until 1945, when the great Elizabeth arden makes him jump the ocean to settle for five years in New York and take over as director of the Sewing department of this burgeoning cosmetic brand.
The rich Canadian businesswoman – at that time she is considered the wealthiest woman in the world – is the one who makes the Spanish couturier a reference in fashion around the world. Only three years later he had already got hold of it. Neiman Marcus Award, one of the most famous awards in design, and as it seems that it followed the trail of Christian Dior, it won the award only one year after this one.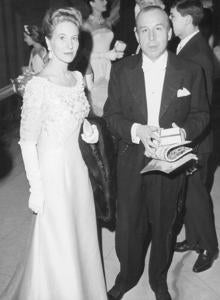 But if there is a firm that is really associated with the Madrid designer, it is Casa Lanvin. When the founder, Jeanne Lanvin, died, her daughter, the pianist Marie Blanche, Countess of Polignac, makes his big bet on Antonio Cánovas del Castillo to save the house that has been without a great address for three years. Castillo places the atelier where it should be, at the top of Parisian couture. But not without demands, such as being the first and only designer who is allowed to include his name on the labels of the firm. Thus, Lanvin could be read and below Castillo.
Young designers who later would have international fame begin to parade through this couture house. All under the direction of Castillo. The couturier assists him Dominic Toubeix Y Philippe Guilbourge. Later, a young Oscar de la Renta, who had started with Balenciaga, but who, as he himself acknowledged: "I really learned the trade with Castillo." But the Lanvin house had become a house of cards about to collapse when Marie died and the disagreements became increasingly palpable between the designer and the new owners.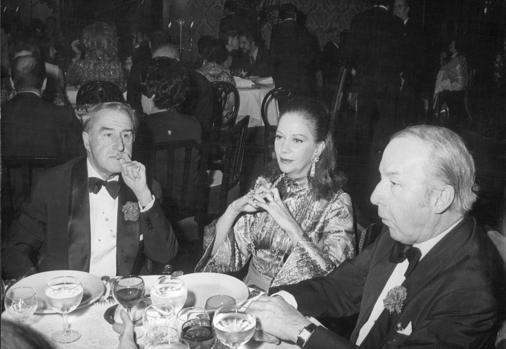 It's time to bet and create your own signature, which he baptized Castillo. Financed by her muse Gloria Guiness, the Mexican woman considered at that time the most elegant woman in the world, in 1963 she opened her doors in Paris. The creator counts on the help of the French designer. Henri laurenti and with Francisco Delgado. They come to create, according to the restorer of the Madrid Costume Museum Carmen Herranz, up to three workshops. One of them, the one called 'Flou', that is to say, classic, directed by Cánovas.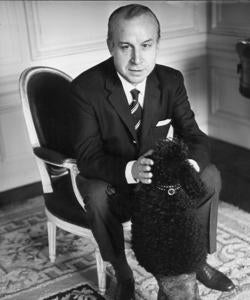 The house would last little more than four years, during which presented eight collections up to that of autumn-winter 1967/68, all with a great global impact. Some collections that were characterized by the profiled shoulder design, straight silhouettes and use of bodices, the latter very from the Lanvin house. His collections never lacked the short suit, below the knees, of course, made of lace, his 'leitmotif'. His Hispanic character was reflected in his clothes, inspired by Spanish painting, especially in Velazquez.
Man of great temperament and character, always dressed in a suit and tie, hat, cane in one hand and a cigarette in the other, refused to be part of the new wave that was beginning to form, the 'prêt-à-porter', and like Balenciaga it had to close in 1968 because what now prevailed was the boutique, something that did not go with any of the two. They were high fashion designers.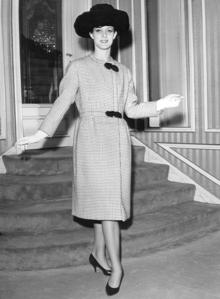 Performing arts lover
That does not mean that he stopped creating, because as a theater lover and thanks to his young assistant Pierre Cardin, he designed the costumes for the film by Jean Cocteau 'La belle et la bête', in addition to collaborating with the Metropolitan Opera in New York until 1952. That work made him win an Oscar, in 1972, for Best Costume, for the Franklin J. Schaffer film, 'Nicolás y Alejandra'.
The end of his days were spent in Madrid, where he died on May 13, 1984, leaving one of his last jobs in the capital, specifically for the National Theater Company directed at that time by Adolfo Marsillach. A splendid designer that we have hardly had reference to because all his work was done outside our borders, in Paris and New York, and because Cristóbal Balenciaga's shadow was too long, although he never renounced his origins.

www.abc.es
George is Digismak's reported cum editor with 13 years of experience in Journalism