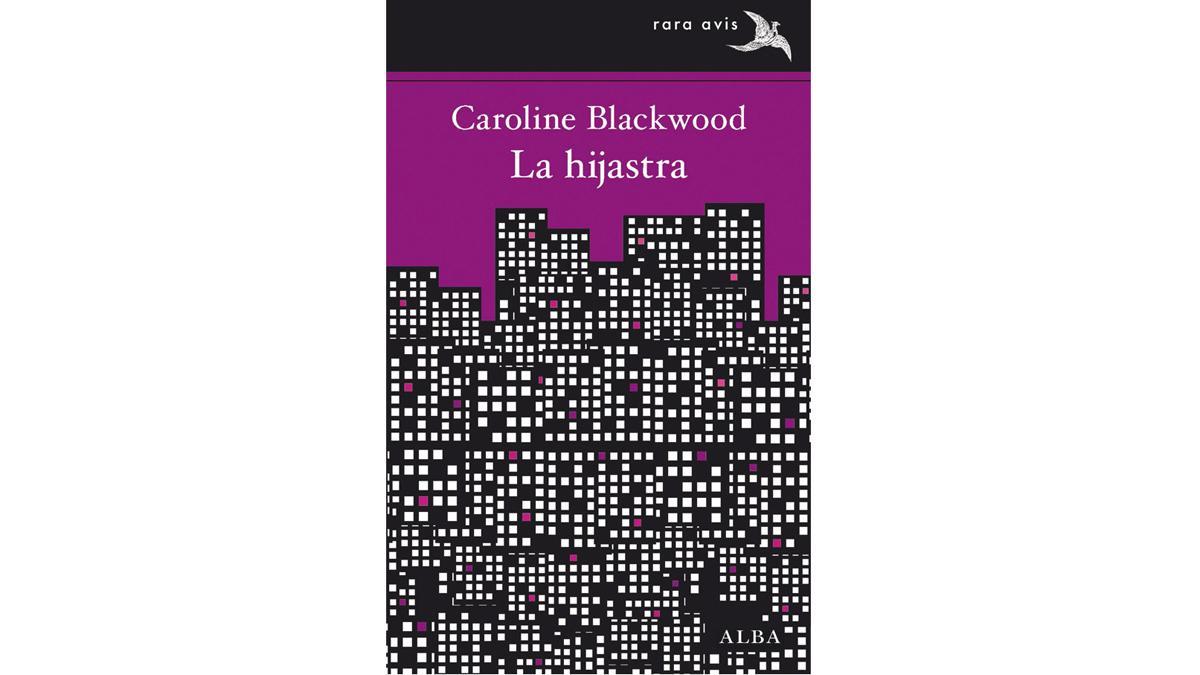 A woman on the verge of a nervous breakdown. Or desperate, like pride Tilda Swinton from 'The human voice '. In the purest style Almodóvar girl the protagonist of 'The step-daughter', a thirty-year-old woman who has just been abandoned by her husband. We will not know his name, only his initial: J. With it, he signs the imaginary letters that he mentally "writes" every day to unleash his resentment, his anger and all his feelings of loneliness. That's how Caroline Blackwood invents in a novel of barely a hundred pages, an innovative format halfway between the epistolary novel and the monologue, peppered with caustic prose and charged with poison.
It is not for less, the reader may think. The protagonist is locked up in her luxurious Manhattan apartment with three other women that she can't stand. On the one hand, his insolent four-year-old daughter, Sally-Anne. On the other, the little girl's caregiver, a French intern named Monique, whom she envies because she does write real letters. Lastly, Renata, his stepdaughter, the most monstrous being he has ever seen: An obese teenage girl who spends her days cooking and eating envelope cakes and watching television shows locked in her room. He barely talks to her, but she is the target of all his hatred.
The protagonist's husband, Arnold, a successful lawyer, has gone to Paris with the "French girl" with whom he has fallen in love. He has left his ex-wife well positioned with that exclusive apartment, but the veiled toll she must pay in return is too high: to stay with the stepdaughter. Renata cannot count on her real mother, admitted to a psychiatric hospital, and neither on her stepmother, totally absent from her thoughts.
Like one of those lonely women who stare out the window in an Edward Hopper painting, J. spends the hours in a home that, in reality, is not. She has turned it into a suffocating prison from which she does not want to leave or which she allows her friends to enter. And that's how suffocating and oppressive the novel's prose is, wrapped in a constant obsession, brimming with atrocious rage and where we perceive the omnipresent absence of her husband. This dark, almost gothic atmosphere, is lightened by a sense of humor black as coal, which gives off the perfidious tongue of the protagonist.
Lie to Through these imaginary letters, we learn the details of the life of J., her ex-husband and Renata – in the end, the real daughter and the 'au pair' hardly appear- and while we wait to see if the protagonist will be able or not to throw her stepdaughter out of the house, events rush until we reach the final outcome, as unexpected as it is outstanding. And that's where the title makes sense and the stepdaughter, that repulsive Renata, becomes the real protagonist.
Blackwood reflects in this text on the despair of an abandoned woman, on the manipulation of an absent husband and on loneliness, at a time in his life when his marriage was watering down. The writer, a descendant of the Anglo-Irish high aristocracy (her mother was heir to the famous Guinness house), was at that time married to the poet Robert Lowell. He had previously been with the painter Lucien Freud and had had a relationship with the composer Israel Citkowitz. With Robert Lowell, who encouraged him to leave journalism to dare with literature, he was from 1972 to 1977. Their coexistence was chaos, due to his psychiatric crises – he was bipolar – and because of her alcoholism. Blackwood wrote 'The Stepdaughter' a year before Lowell left her to return to his former wife, the writer Elizabeth Hardwick. A curiosity: Lowell did not manage to return to his ex, he died in the taxi that took him home, of a heart attack and hugging a painting by Caroline Blackwood.
Alba Editorial vindicates the work and figure of the writer Caroline Blackwood recovering three of her most applauded works: 'The stepdaughter' (1976), 'The old lady Webster' (1977) and 'Latest news from the Duchess' (1995). A great opportunity to discover a magnificent author who has gone unnoticed for too long.

www.informacion.es
Eddie is an Australian news reporter with over 9 years in the industry and has published on Forbes and tech crunch.