The concentration of talent in golden Hollywood may be comparable to that of Pericles' Athens, as critic Robin Wood put it, but not all the geniuses who passed through were able to make their mark on the Walk of Fame. There is the case of Luis Buñuel, who in two years did not manage to raise any project. Not even the one he conceived in 1944 with his former surrealist accomplice Man Ray, the same one who 15 years earlier had helped him to release An Andalusian dog (1929). The filmmaker and playwright Esteve Soler (L'Hospitalet de Llobregat, Barcelona, ​​44 years old) now sets out to find, if it exists, that lost script.
Buñuel, who arrived in Los Angeles in the summer of 1944, explains in his memoirs, My last breath that one day he discovered an immense garbage dump with "two or three inhabited houses", and he saw a 14 or 15 year old girl come out of one. "I imagined that she was living a love story in this end-of-the-world setting. Man Ray agreed with me, but impossible to find money, "he wrote. That failed embryo was to be called The Sewers of L. A. (The sewers of Los Angeles). "There is no evidence that the script exists, but there are facts that suggest that the project was developed to the end," explains Soler, who has achieved one of the 59 Leonardo scholarships to Researchers and Cultural Creators awarded this year by the BBVA Foundation, 35,800 euros that will be used for a search that will begin with the archives of Metro Goldwyn Mayer and Warner Bros., production companies for which Buñuel worked during that stage.
He is aware of the uncertainty of the company. "But the script is the holy grail." Or the macguffin: Beyond finding it or not, it is about "investigating a very specific moment in Buñuel's career on which there is not much light", among other things because the filmmaker himself did not like to dwell on what for him was a period sad, marked by health problems — sciatica punished him viciously — the siege of the FBI, who spied on him conscientiously, and unemployment.
Buñuel landed in California hired by Warner as head of its Spanish dubbing department, after being accused by Dalí in his memoirs of being an atheist and communist and being forced to leave his job at the MoMA in New York. The statement also marked the beginning of the espionage to which he was subjected for three decades by the FBI —the first Federal Office report on him dates from 1942 and the last, from 1971—, as explained by Fernando Gabriel Martín Rodríguez in The wandering hermit. Buñuel in the United States (Three Borders, 2010). The follow-up began in New York and intensified in Los Angeles. The FBI has declassified eight reports about his stay in this city dated between July 1945 and February 1947 (in the latter it was reported that he had left for Mexico).
Warner closed the dubbing unit in November 1945 and Buñuel no longer went back to work in Los Angeles, even though he spent almost one more year there, until October 1946. In that Californian stage, "a dozen projects arose," says Soler. , but none did. Neither The Sewers of L. A., nor the mystery movie The midnight bride, nor does the adaptation of Bernarda Alba's house that he was going to shoot in Paris. Although something was left of the project with Man Ray: in his book Surrealism in cinema, Ado Kyrou recounts that Ray was surprised to see The forgotten (1951) because of the similarity between the scene of the final sequence and that landfill in Los Angeles.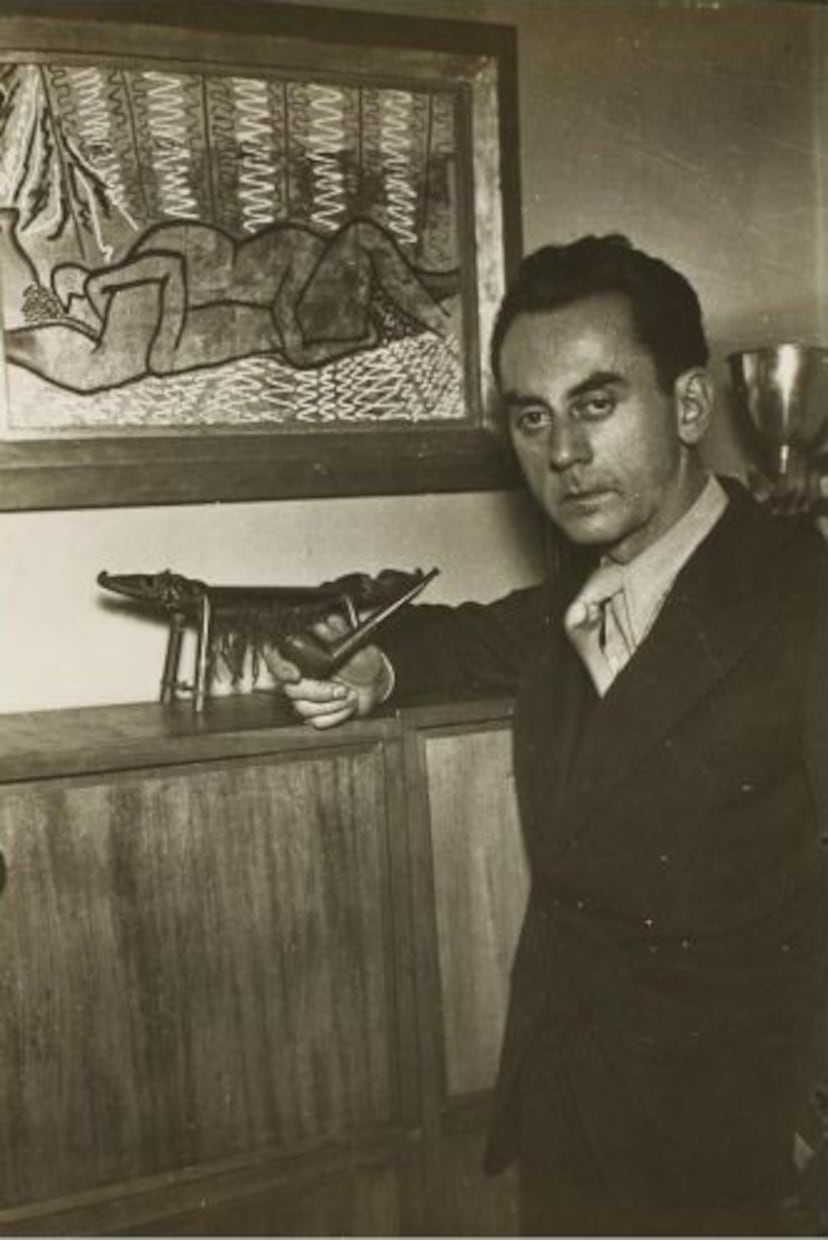 "Buñuel and Man Ray meet again in a Hollywood that is not thinking about artists, but about money. And they want to make a movie completely underground". A tale of a girl in love who survives badly on the margins of the so-called factory of dreams. Soler, taking into account this approach and the surrealist, even Buñuelian affiliation, of his also admired David Lynch, does not resist the comparison: "Buñuel tries to make Mulholland Drive prior to Mulholland Drive".
Soler recalls that in 1972, Buñuel returned to Los Angeles. I was going to present The discreet charm of the bourgeoisie, with which months later he would win the Oscar, and George Cukor organized a tribute dinner for him. The legendary evening was attended by John Ford, William Wyler, Alfred Hitchcock, George Stevens, Rouben Mamoulian, Billy Wilder and Robert Wise, as well as a young Robert Mulligan. Stevens proposed a toast: "So, despite our differences of origin and beliefs, he gathers us around this table." "I drink, but I have my doubts," replied the Aragonese, according to his own version, although there are others. In any case, he had reason to doubt: when he spent three decades without work in the mecca of cinema, most of his table companions were already established filmmakers. But then there was neither honors nor work for him.
That is the "fascinating contradiction" that, says Soler, fuels his project: "At that time, that great filmmaker who would win the Oscar 30 years later could barely support his family, and the great producers passed on him." The idea, beyond finding the script, is "to convey to the new generations that someone who is part of the canon has also lived through stages in which he was almost anonymous". Explaining it through Buñuel is for Soler to launch an "inspiring" message, because "although it is now easier to shoot, it is still very difficult to make a film".
He wants to do it, yes, through fiction. If that dark angel stage already nurtured the essay The wandering hermit and the comic by Queco Ágreda, Javier Ortiz and Guillermo Montañés The lost night of Luis Buñuel (Gobierno de Aragón, 2018), Soler aspires to build a play or perhaps even a movie after his investigation. A story, in any case, in which Mulholland Drive "It will not be another reference," he anticipates. At the end of the day, Buñuel assumes the same role in this story as the protagonist of that Lynchian labyrinth or the adolescent at the landfill for whom he imagined a love story: that of the lost character who lives poorly in the suburbs, or the sewers. , of that surreal, nightmarish mother of all American dreams called Hollywood.

elpais.com
Eddie is an Australian news reporter with over 9 years in the industry and has published on Forbes and tech crunch.